New Mexico Just Took a Major Step Toward Legalizing Recreational Pot
New Mexico is on track to become the 11th legalization state.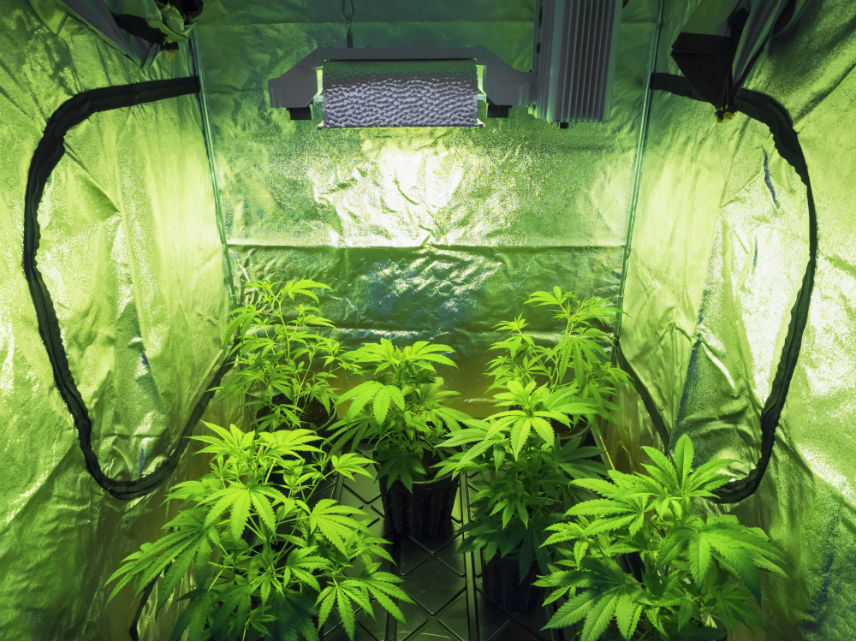 New Mexico may become the next state to legalize recreational pot.
Thursday evening, the state House of Representatives voted to pass House Bill 356, also known as the Cannabis Regulation Act. The bill would allow adults—ages 21 and up—to use recreational marijuana, would subject pot sales to taxation, would establish special licensing for weed establishments, and would create rules for advertising pot products. It also contains provisions to reopen the cases of those incarcerated for acts that would no longer be considered criminal if the bill is passed. The legislation was created with bipartisan input from House Democrats and Senate Republicans.
The bill now heads to the Senate. If it passes there, it will go to Gov. Michelle Lujan Grisham. While on the campaign trail in 2017, the Democrat said that she was "committed to working with the Legislature to move towards legalizing recreational cannabis in a way that improves public safety, boosts state revenues, and allows for New Mexico businesses to grow into this new market." That's a shift from her Republican preecessor, Susana Martinez, who vowed to veto any legalization legislation.
New Mexico could thus become the 11th state to permit the possession and use of recreational pot. The other legalization states are Alaska, California, Colorado, Maine, Massachusetts, Michigan, Nevada, Oregon, Vermont, and Washington, plus the District of Columbia. This would be only the second time recreational marijuana was legalized via the legislature instead of a ballot initiative. In 2018, Vermont became the first state to legalize recreational pot this way.
Last month, as the bill was making its way through the House, KOAT reported that the Drug Enforcement Administration's cannabis seizures in New Mexico went down. The agency seized 4,048 pounds of pot in 2018, compared to 8,610 pounds in 2017.