Ketamine-Based Antidepressant Nasal Spray Gets FDA Greenlight: Reason Roundup
Plus: Trump backtracks on Syria and the NSA promotes its cellphone charging services.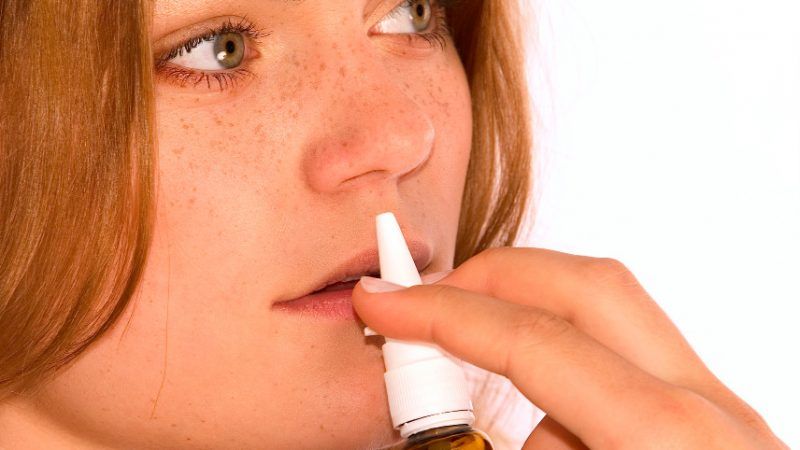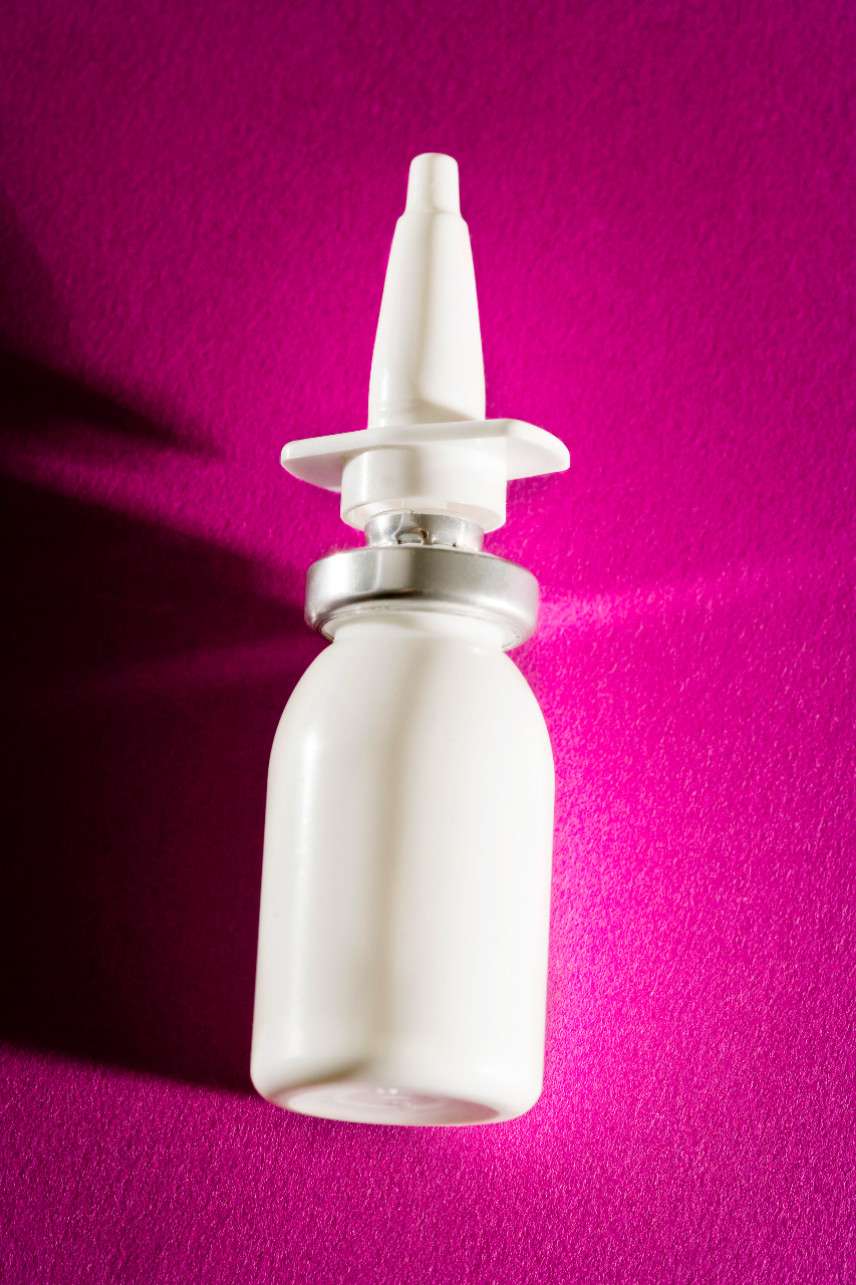 The U.S. Food and Drug Administration just approved a depression treatment derived from ketamine. A surgical anaesthetic turned party drug, ketamine has been enjoying a comeback this decade as an off-label treatment for clinically depressed patients who don't respond to other therapies.
Esketamine, a product recently approved by the FDA, is the first antidepressant "in decades to work in a completely new way in the brain," reports the Washington Post. "Older antidepressants target the neurotransmitters serotonin, norepinephrine or dopamine. Esketamine affects the receptor for a different brain chemical called glutamate." More:
The spray acts within hours, rather than weeks or months as is typical for current antidepressants, and could offer a lifeline to about 5 million people in the United States with major depressive disorder who haven't been helped by current treatments. That accounts for about one in three people with depression. […] Esketamine must be administered under medical supervision and can only be used in a certified doctor's office or clinic, according to the conditions of the FDA approval. It is to be taken with an oral antidepressant.
Studies of ketamine-derived antidepressant treatments have been going on now for more than two decades, with the first study published in 2000. "Several studies now provide evidence of ketamine hydrochloride's ability to produce rapid and robust antidepressant effects in patients with mood and anxiety disorders that were previously resistant to treatment," noted an array of scientists in JAMA Psychiatry back in 2017.
An FDA advisory committee voted in February to recommend approval of Esketamine, with only two members of the committee voting no despite having more mixed evidence than with many previous antidepressants.
QUICK HITS
The NSA is getting a little blatant, no?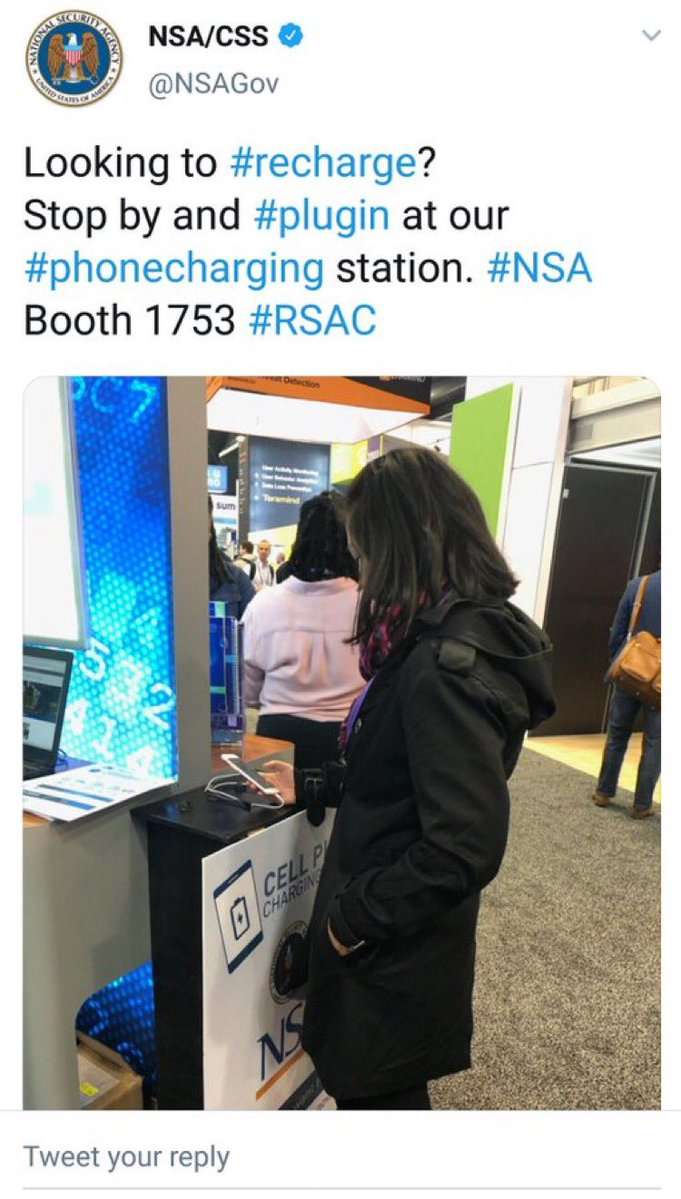 Trump again supports some troops in Syria. President Donald Trump may agree with Congress that the U.S. should keep "a small peacekeeping group of about 200" troops in Syria, despite the president's previous promises of total withdrawal. "The White House announcement of a residual force apparently misstated the total—military officials have described plans for a force of about 400—and did not specify its mission or duration," reports the Washington Post.
Protecting and serving. The feds will look into last year's killing of Stephon Clark by Sacramento police officers Terrence Mercadal and Jared Robinet, "who fired on Stephon Clark 20 times after mistaking his cellphone for a gun. Clark was struck at least seven times and died at the scene, later determined to be his grandmother's backyard," notes the Los Angeles Times. The local district attorney's office announced on Saturday that it would not file charges.
Arpaio 2.0 falls out of conservative favor. The enduringly awful former Milwaukee County Sheriff David Clarke has been banned from Fox News and dumped by the super-PAC he previously served as the face of, according to The Daily Beast. Find Reason coverage of Clarke's history here.
A free-market economist gloats. "In 2009, the U.S. unemployment rate exceeded Europe's for the first time in decades. Apologists for European labor market regulation rejoiced, so I publicly bet that European unemployment would exceed U.S. unemployment over the next decade," writes Bryan Caplan at the Library of Economics and Liberty. "Ten years later, the bet's results are now in. The average U.S. unemployment rate during this decade was 6.8%. The EU-19 (the original EU-15 plus the Baltics and Slovakia) was 10.3%. … What does this all mean? To me, this bet is just a small extra piece of evidence in favor of the orthodox and blindingly obvious theory that Europe has higher unemployment than the U.S. because it has stricter labor market regulation. Flexible labor markets respond more sharply to shocks, but yield lower unemployment rates overall."
Jonah Goldberg on CPAC as "pseudo-event." The president's two-hour speech capped off the infomercial-meets-mega-church-meets-comic-con vibe. It "was a virtuoso performance," writes Goldberg. "But the overriding theme to the pudding was that there is only Trump….In Trump's sprawling address, which he began by literally hugging the American flag, he denounced and castigated any competing source of conservative authority, including several people who served in his own administration."
Tune in to spark joy:
Delighted to have @kmanguward on the show today to talk about how @MarieKondo offers a worldview alternative to the likes of Tucker Carlson and Bernie Sanders! https://t.co/ESavz2yCrs

— Andrew Heaton (@MightyHeaton) March 4, 2019