One Officer Asked Her To Record a Crash Scene With Her Phone. Another Officer Arrested Her for It.
Demetria Brown was handcuffed for helping police.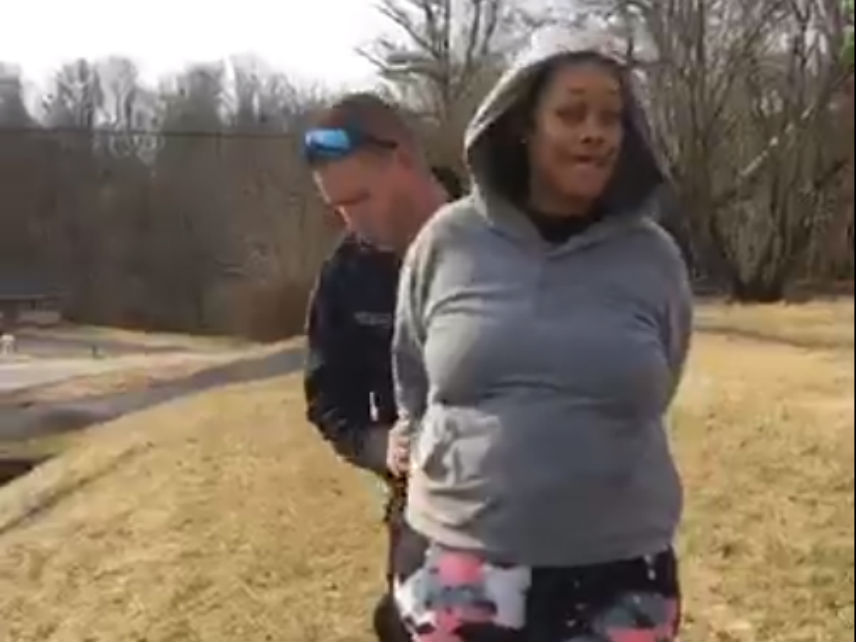 Cameras are a great equalizer when civilians encounter law enforcement officers. One Indianapolis woman recently learned how cameras can also make you a target.
According to WTHR, Demetria Brown was stopped near the a scene of a crash when an officer asked if she had a phone. After confirming that she did, the officer asked if she could record the scene for him. Brown made sure to get his name and other relevant information in the process.
As she was assisting the first officer, a second officer approached her and demanded that she stop recording. Brown attempted to explain the situation to the officer, but was placed in handcuffs. Another person was able to take the phone and show Brown being arrested.
At one point in the video, the arresting officer discusses his actions with another officer off-screen. After realizing that Brown was in fact abiding by the wishes of the first officer, the second officer uncuffs her and lets her leave.
A video of the incident was posted on Facebook.
Prior to the incident, the Indianapolis Police Department announced a series of listening sessions aimed at garnering feedback on a proposed body camera program. The department has invited residents in all districts to participate. Perhaps they should hold a session to educate officers on the right to record.