Michigan May Stop Police From Seizing Property Without Getting a Conviction First
Reports show Michigan police seize cash and cars from hundreds of people who are never convicted of a crime. Momentum is building to stop it.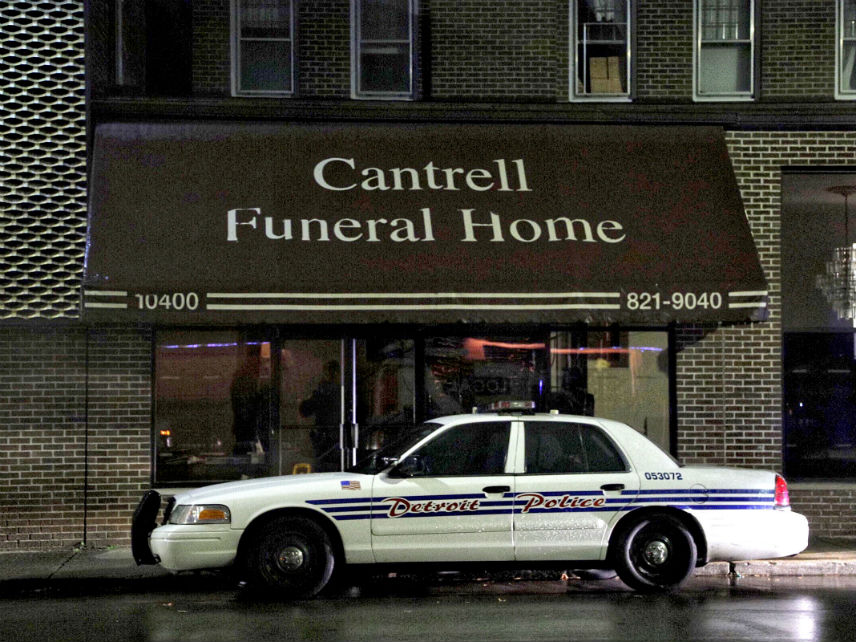 In 2017, Michigan police seized property from nearly 1,000 people who were never convicted of a crime. Some of them were never even arrested.
Those numbers—the result of new reporting requirements passed by the state in 2015—have spurred a bipartisan push among Michigan lawmakers to further restrict the practice of civil asset forfeiture, which allows police to seize cash and property suspected of being connected to criminal activity, even if the owner is never convicted, or sometimes never charged, with a crime.
The Michigan Senate passed a civil asset forfeiture reform bill last week that would require police to obtain a criminal conviction to seize assets valued under $50,000, or consent from the owner to relinquish the property. The bill is now being considered by the state house.
Jarrett Skorup, a researcher at the Mackinac Center for Public Policy, a free-market think tank, used a public records request to get the underlying data the state used to prepare its annual reports. Skorup's data showed that in 2017, the latest year for which information is available, Michigan police seized $13 million in cash and property—everything ranging from guns to TVs to Playstation 4s to grow lights for marijuana. Bowling balls, jumper cables, power tools, and Beats headphones also made the list.
Those spreadsheets also showed that police, particularly in Wayne County, Michigan, seized thousands of cars in 2017 under the auspices of marijuana enforcement. Of the more than 2,500 vehicles seized, 473 were not accompanied by a criminal conviction, and in 438 of those cases, no one was even charged with a crime, according to Skorup's data. In 10 cases, the cars were seized under suspicion of a drug violation, even though the records say police didn't find any drugs.
"The vehicles are worth very little, typically around $1,000 or $2,000," Skorup says. "These are very likely low-income people, people that can't afford to sit around without a vehicle for three weeks or afford an attorney to go challenge it."
Wayne County prosecutors typically offer to settle such forfeiture cases and return the owner's car for a $900 payment. The alternative is paying out-of-pocket to hire an attorney and fight the forfeiture case, which in many cases would likely exceed the estimated worth of the car.
The Wayne County Sheriff's Office reported in 2016 that it surveilled 32 medical marijuana dispensaries, performed 634 investigatory stops of cars leaving dispensaries, and impounded 467 vehicles as part of Operation Push-Off, a local law enforcement initiative targeting drugs, prostitution, and drag racing funded by licensing fees collected from the state's medical marijuana program.
It all adds up to big money for local law enforcement. According to state reports, Wayne County law enforcement received $473,256 in Medical Marihuana Operation and Oversight Grants in fiscal year 2016 and $483,132 in 2017.
As Reason reported, Wayne County's asset forfeiture program is now the subject of a federal civil rights lawsuit filed by a woman whose car was seized after Wayne County Sheriff's deputies found $10 worth of marijuana in it. The suit claims the seizure and settlement fee were a violation of the Eighth Amendment's protections against excessive fines and fees. (The Supreme Court unanimously ruled earlier this week, in the case of Indiana man challenging the forfeiture of his Land Rover, that the Eighth Amendment applies to states.)
Michigan law enforcement is pushing back against the reform efforts. Testifying at a House committee hearing on the proposed legislation this week, Michigan Association of Chiefs of Police executive director Robert Stevenson said it would essentially subject police to a higher standard than many other areas of government.
"The federal government can seize your money for tax evasion without a criminal conviction," Stevenson told lawmakers. "Geoffrey Fieger has made a very good living seizing people's money without any type of conviction. The state of Michigan can seize your property without a conviction. Any of you can go to small claims court today and get an order to seize somebody's else's property without a conviction."
But others in the state who have watched the practice expand support the bill, such as Ted Nelson, a now-retired Michigan State Police officer who used to train police across the state on how to use civil asset forfeiture.
When Nelson was training law enforcement, he says he emphasized that civil asset forfeiture was supposed to be used only against the direct proceeds of illegal drug sales, and that money was supposed to only fund narcotics enforcement.
Two changes to Michigan law, Nelson says, "opened the floodgates" for civil asset forfeiture in the state. in 2008, Michigan legalized medical marijuana, and police began zealously going after violators—and their property, no matter how loosely connected to drug sales—for forfeiture. Then in 2011, Michigan removed the requirement that forfeiture revenue only fund narcotics enforcement, allowing it to be used for general police budgets with minimal oversight.
"Going around the state and listening to people, [police] were seizing things like money out of birthday cards and lawnmowers, which to me went against the proceeds aspect," Nelson says. "To me, it's not the same thing."
In one case, Nelson says police seized a man and woman's property because their son was growing marijuana close to their house.
"It led [police] to push the law to the edges of what they could do," Nelson continued. "It could be easily abused, and it was being stretched as far as it could possibly be stretched."
According to Skorup's data, for instance, the Wayne State University Police Department seized $9 in cash in a 2017 case that never resulted in a criminal conviction. The Roseville Police Department seized $5 and a cell phone in another case that ultimately did end in a conviction.
While the reporting requirements passed in Michigan in 2015 track what police departments seize, it doesn't track what they spend it on. The head prosecutor of Macomb County, Michigan, is currently under scrutiny from county officials after a public records lawsuit revealed more than $100,000 in questionable expenditures, including using forfeiture funds for office furniture, birthdays, and retirement parties.
More than half of all states have passed some form of asset forfeiture reform in the past decade. Police have often opposed those reforms, saying asset forfeiture is a vital tool to disrupt drug trafficking.
Skorup says that, while there are large seizures that net huge amounts of cash, the data shows that it's used most often against petty amounts of money and people who have few resources to defend themselves, rather than El Chapo.
Of the total 2,078 cash seizures by Michigan law enforcement in 2017, the median value was $396, and the average value was $2,042. Overall, Michigan police seized $1.7 million in cash that was not accompanied by a criminal conviction.
"If you look at these files, we're not talking about a couple of flashy cases," he says. "We're talking about hundreds and hundreds of people that are never charged, or even hundreds more where they're charged, found not guilty, and the law enforcement proceeds with the forfeiture anyways."