Louisiana Mom Arrested Under 'Notoriety' Law for Posting Video of a School Fight
But what she did wasn't actually illegal.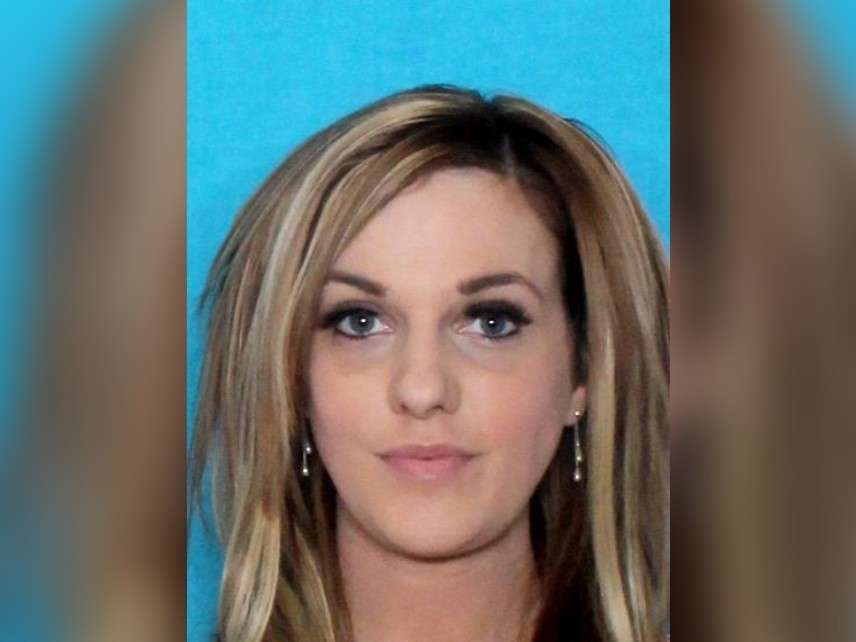 A Louisiana mom was arrested this week for posting a video of a fight at her son's high school online. But she doesn't appear to have actually broken the law.
Police in Scott, Louisiana, arrested 32-year-old Maegan Adkins-Barras following a fight between two students at Acadiana High School. Adkins-Barras "admitted that once she received the video from her son, she then posted the video to social media where it was shared repeatedly," the Scott Police Department wrote on Facebook. (The two students involved in the fight have been charged as well, one with second-degree battery and the other disturbing the peace.)
Was the mom's decision to post the video in poor taste? Possibly. Was it a crime? Police seem to think so. "Parents who receive information concerning criminal activity on school campuses are urged to contact their local police department or school administration," the department's Facebook post read. "Posting videos and photos of illegal activity on social media is against the law in the State of Louisiana."
But that's not what the law says. The statute that police say Adkins-Barras violated makes it "unlawful for a person who is either a principal or accessory to a crime to obtain an image of the commission of the crime using any camera, videotape, photo-optical, photo-electric, or any other image recording device and to transfer that image obtained during the commission of the crime by the use" of any sort of electronic device. The cops seem to have missed the phrase "a person who is either a principal or accessory to a crime."
To make the charge stick, the authorities will have to "establish that she was a principal or accessory to the fight, and that means they're going to have to establish that she was there and somehow started or encouraged the fight," criminal defense attorney Franz Borghardt tells The Acadania Advocate. Not only that, but they'll have to prove that Adkins-Barras posted the video in an effort to gain notoriety or publicity.
Scott Police Chief Chad Leger tells the Lafayette Daily Advertiser that parents should use their common sense. That may be true, but lacking common sense is not a crime.