Wyoming State Senator Invokes Jesus Dying to Defend Death Penalty
There's so much wrong with her argument.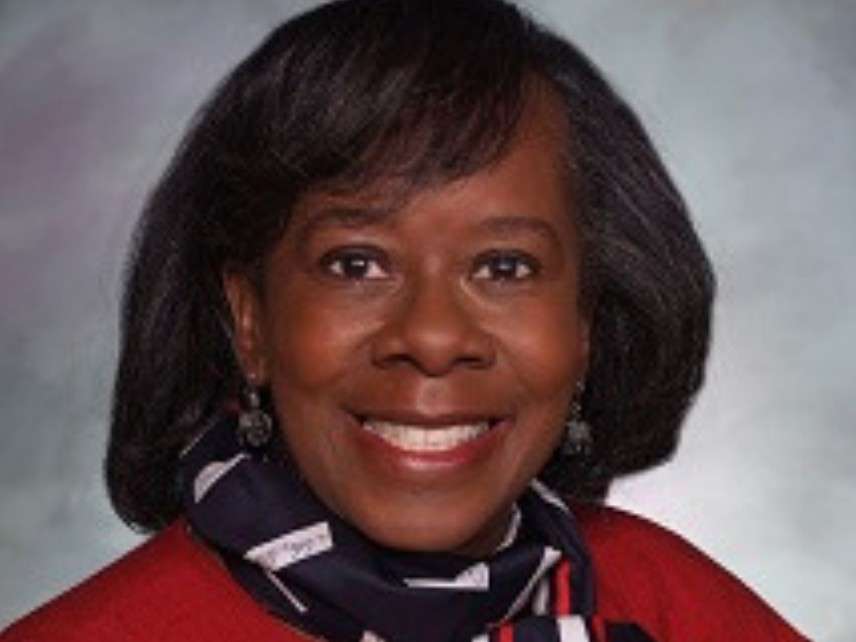 A Wyoming state senator used some curious logic to explain why she opposed a bill that would have abolished the death penalty. If not for capital punishment, Lynn Hutchings (R–Cheyenne) argued from the Wyoming Senate floor yesterday, then Jesus Christ would not have been able to save humanity from its sins.
"The greatest man who ever lived died via the death penalty for you and for me," said Hutchings. "Governments were instituted to execute justice. If it wasn't for Jesus dying via the death penalty, we would all have no hope."
From a Christian point of view, her statement is factually correct but logically absurd. Christians believe Jesus was crucified by the authorities, died, and later rose from the dead, thus atoning for the world's wrongs. But this did not make killing him OK. In the Bible, the people who called for Jesus' death were motivated by jealousy, not justice. They knew Jesus has not done anything worthy of the death penalty, but they wanted to kill him anyway because he threatened the status quo.
Equating Jesus' death at the hands of selfish people in power to the modern death penalty as it's used currently—mainly to execute murderers—makes absolutely no sense.
Hutchings' pro–death penalty argument would still be flawed even if she had not invoked Jesus. As I've argued in the past, the government should not be in the business of killing its own citizens, even mass murderers. "The death penalty is uncivilized in theory and unfair and inequitable in practice," the ACLU rightly says. "Well-publicized problems with the death penalty process—wrongful convictions, arbitrary application, and high costs—have convinced many libertarians that capital punishment is just one more failed government program that should be scrapped," Ben Jones adds at Libertarianism.org.
Add to that the numerous questions over the death penalty drugs administered to death row inmates, as well as the fact that states often operate in the shadows when it comes to procuring these drugs. Meanwhile, studies from various states suggest it's more expensive for the government to put someone to death than it is to keep them behind bars for life, according to Amnesty International. In Wyoming, incarcerating the average death row inmate costs 30 percent more than keeping general population prisoners locked up, Wyoming Department of Corrections Director Bob Lampert tells the Casper Star-Tribune.
Reason's Nick Gillespie may have put it best in arguing against the death penalty back in 2014:
The state's first role—and arguably its only one—is protecting the lives and property of its citizens. In everything it does—from collecting taxes to seizing property for public works to incentivizing "good" behaviors and habits—it should use the least violence or coercion possible.

No matter how despicable murderers can be, the state can make sure we're safe by locking them up behind bars for the rest of their—and our—lives. That's not only a cheaper answer than state-sanctioned murder, it's a more moral one, too.
The proposed bill to eliminate the death penalty in Wyoming ended up failing in the state Senate by an 18–12 vote.