Missing The Americans? Check Out The Enemy Within
NBC will save you from a drought in spy thrillers.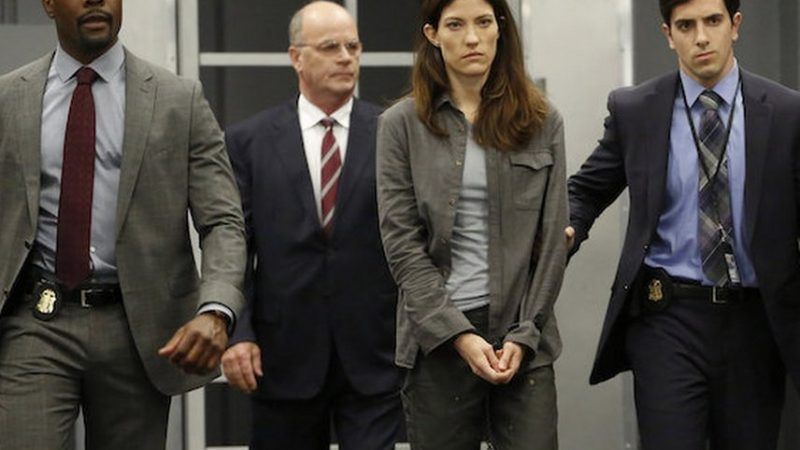 ('The Enemy Within,' NBC)
The Enemy Within. NBC. Monday, February 25, 10 p.m.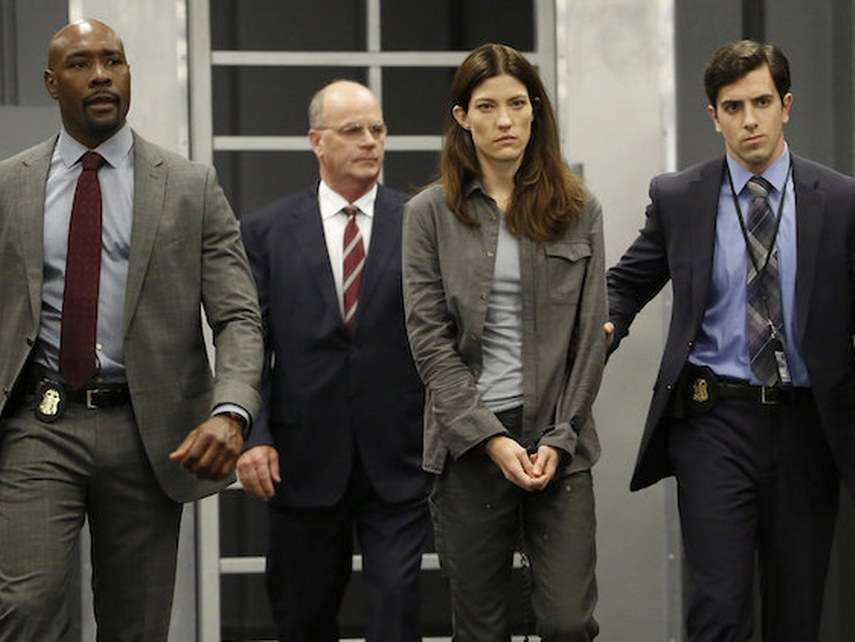 With The Americans gone and but a single reason remaining for Homeland, the field is clear for another spy show. And we just may have a contender with NBC's curiously under-publicized The Enemy Within, a steely tale of a hunt for a mole in the CIA.
A near-perfect mixture of the chess-piece intricacy of The Good Shepherd and the loony bang-bang of the Mission: Impossible movies, Enemy is a classic infinity-of-mirrors counterintelligence drama—and in more ways than one.
Not only do the molehunters have to think backwards as they chase a virtuoso of deception, but they can't even trust their top strategist. Erica Shepherd (played by Jennifer Carpenter, the fabulously foul-mouthed younger sister in Dexter) is one of the most despised traitors in modern American history, confined to a supermax prison after giving away the identities of several CIA operatives with terminal results.
She's been brought back to work only because she's the greatest expert on a Russian intelligence officer named Tal, the same one who recruited her to kill her own colleagues in return for inducements she won't reveal.
Tal (Russian actor Alex Feldman, a nice casting touch—he played a Russian arms negotiator in the final season of The Americans) has gone haywire and is now killing Americans by the score, especially those whose wardrobes include cloaks and daggers.
The joint FBI-CIA team pursuing him is headed by FBI agent Will Keaton (Morris Chestnut, Rosewood), whose disgust with Shepherd is limned in rage: One of the CIA officers she gave away was Keaton's fiancé. His posse is only slightly less appalled.
"It kinda looks like we just gave the worst traitor in the last 50 years a visitor's badge," says one bedazzled FBI agent, lost in her awe of the stupidity. Yet there's a perverse logic to Shepherd's expertise. "You need to look for someone on the inside," she warns. "That's how Tal wound up with me."
You can sneer at the implausibility of this plotting device. (And don't stop there; the entire premise of Enemy is that there as many as 100,000 mom-and-pop spies roaming around America's leafy suburbs and gritty urban ethnic neighborhoods, a preposterous overestimate.)
But once you get past that, Enemy crackles with tension and rivets with its story line. Nobody can be trusted, nothing is what it appears, and no evil deed is ever the ultimate. The characters are all onions, waiting to be peeled, and at the end of two episodes, there seemed to be plenty of layers left.
Plenty of them belong to Shepherd, who at different moments is a seething traitor, a stolid prison-lifer, a canny spook and a single mother trying frantically trying to re-engage with a scandalized daughter.
Carpenter's visage is like a cauldron of molten wax, melting down and reconfiguring by the moment as her different identities manifest on screen. And one of the creeping tensions of of Enemy is wondering to see which one might crawl out next. "Not everyone is capable of selling their soul like you are," Keaton sneers at her. You might be surprised, agent.