An Award-Winning Professor Quotes James Baldwin, Who Used the N-Word. Now He's on Leave.
Augsburg University suspended Phillip Adamo after students complained.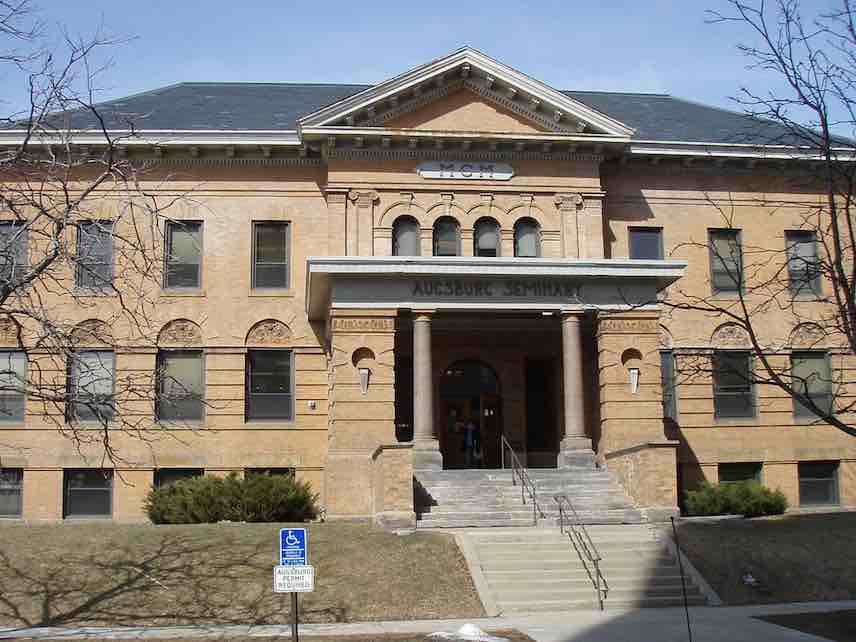 Augsburg University in Minnesota suspended a professor—Phillip Adamo, who also serves as head of the honors program—after he used the n-word in class.
The incident took place in October. Adamo had assigned The Fire Next Time, a book by the black, gay author James Baldwin. In the book, Baldwin writes, "You can really only be destroyed by believing that you really are what the white world calls a n*gger." A student quoted this line, which prompted shock from other members of the class. Adamo attempted to foster a discussion about Baldwin's use of the word, and in doing so, also used it. Madness ensued.
Several students who were not enrolled in Adamo's class evidently caught wind of what had happened, and showed up for his next session. They went so far as to ask Adamo to leave his own class while they discussed his behavior; eager to placate them, Adamo exited. When he returned, students continued to scrutinize his decision to use the word, and secretly recorded his responses.
The recording is audio-only, so it's impossible to tell how many students are expressing dissatisfaction with the professor—or even how many students are in the class. Throughout the exchange, Adamo barely defends himself, mostly deferring to the students' insistence that he had wronged them. The students assert that they are holding him accountable for making marginalized students feel unsafe.
"You have a right to always feel safe and feel like you are wanted here and that you can speak in the class," says one student. "Especially if you are a first generation student of color, you should never feel outed by that."
Mortified that he made the students so upset, Adamo asks what he should do next. A student suggests he cancel class, and the professor agrees.
Afterward, he emailed the students, according to Inside Higher Ed:
After class, Adamo informed his provost what had happened. She suggested that he write a note to the students in the honors program, he said. That letter says, in part, that the classroom "is a place where any and every topic can be explored, even those topics considered to be taboo. This is how I understand academic freedom, which is a precious thing to me and other professors. It is the currency that allows us to speak truth to power."

Yet, Adamo continued, "I also understand that this point of view is available to me because of my privileged position. I am now struggling to understand how it may be better not to explore some taboo topics, and to weigh the consequences of absolute academic freedom versus outcomes that lead to hurt, racial trauma, and loss of trust."

Adamo wrote a separate email to the honors student leaders. Praising them for their defense of the program's values, he also noted his concern about their "methods," including showing up to class unannounced and filming him without permission.
Some students filed bias incident reports against Adamo, and the provost eventually suspended Adamo. He did not teach the rest of the semester, and he is still on leave this semester. His duties as head of the honors program have come to an end. He is accused of bad behavior in the following categories: respect for students, bias and discrimination, teaching competence and program leadership.
Adamo received the Minnesota Professor of the Year award from the Carnegie Foundation for the Advancement of Teaching and the Council for Advancement and Support of Education in 2015. Between the award and his exceedingly polite, deferential behavior during the audio recording, it is hard to imagine that he is a disrespectful, biased, or incompetent teacher. There is, obviously, a huge difference between using the n-word as a slur and quoting it from a text. It's crazy to treat this as a punishable offense.
Augsburg is a private institution, and is thus free to give unreasonable students such powers to restrict classroom conversation. But this is the wrong approach, and it is likely to end the discussion before it even takes place.
Neither Adamo nor Augbsurg University's administration responded to a request for comment.