Hawaii State Bill Would Raise Smoking Age to 100 by 2024
Rep. Richard Creagan declares cigarette sales the moral equivalent of slavery and murder.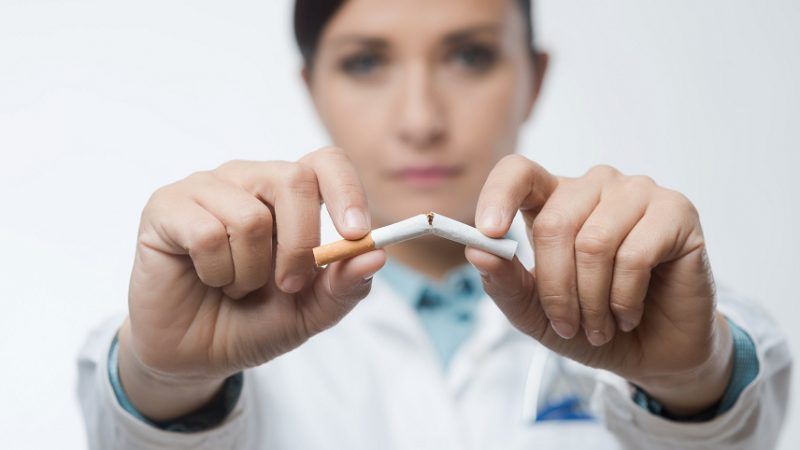 (Stokkete/Dreamstime.com)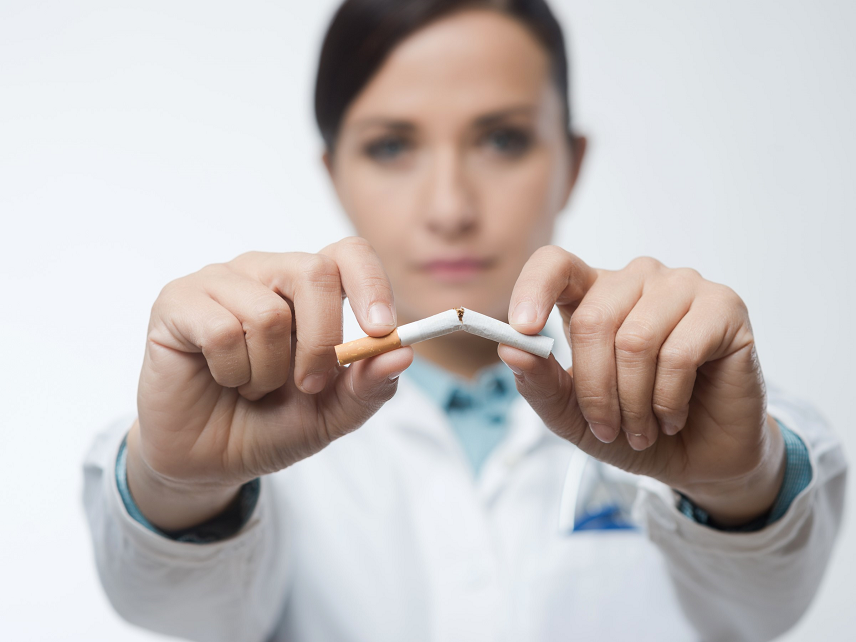 Legislative attempts to restrict access to tobacco usually come with some overheated rhetoric. But nothing comes close to the language in a Hawaii bill that would raise the state's smoking age to 100, effectively banning the sale of cigarettes.
"The cigarette is considered the deadliest artifact in human history," declares HB 1509. The product, it continues, has "killed one hundred million people in the twentieth century and is likely to kill one billion people in the twenty-first century," giving the tobacco industry roughly the same body count as global communism.
The bill, introduced by Rep. Richard Creagan (D–South Kona/Ka'u), aims to halt this menace by raising the legal age for buying cigarettes to 30 in 2020, rising from there to 60 in 2023 and 100 in 2024. Retailers who sell cigarettes to underage Medicare recipients would be subject to fines of $500 per violation.
Cigars and e-cigarettes would be spared from these age restrictions. The bill would not prohibit those over the age of 21, the state's current smoking age, from merely possessing cigarettes.
You might think this sounds like a draconian restriction on consumer choice. But Creagan claims that that any free will smokers might believe they have is just an illusion.
"Banning the sales of cigarettes should be viewed as a good faith effort to free smokers from the enslavement of this powerful addiction and not an infringement on individual liberties," reads the bill. Creagan reiterated his belief that smokers are "enslaved" in an interview with the Hawaii Tribune-Herald.
Indeed, Creagan thinks lawmakers who fail to liberate these smokers could have blood on their hands. Reads the bill: "Although the deaths caused by cigarettes may not legally constitute murders, the legislature believes that the State's lack of action to prevent these deaths by banning the sale of cigarettes could, and perhaps should, be considered the moral equivalent to murder, or at the very least, of being an accessory to murder."
Most people would distinguish the violent taking of life from a gradual, self-imposed shortening of one's own lifespan. Indeed, people engage in all sorts of activities that could shorten their lifespan, from drinking to consuming sugar to tanning. If you look only at the negative consequences of those actions, and if you assume away individuals' ability to control their impulses or change their habits, then cigarettes are hardly the only worthy targets of government prohibition.
But people engage in risky behaviors for a reason—they derive pleasure or satiety from doing so. Treating harmful habits as a struggle between enslavement and emancipation, as opposed to a trade-off between indulgence and self-discipline, leaves little room for individual choice.
And then, of course, there are the practical downsides of Creagan's proposed prohibition. Banning or severely restricting something that people really want to consume is rarely an effective policy. U.S. states that adopt higher rates of taxation to deter smoking have experienced an increase in the rate of cigarette smuggling, according to a 2015 study by the Tax Foundation. More than half the cigarettes sold in New York state—which has some the highest tobacco taxes in country—were smuggled in from other states.
The Himalayan nation of Bhutan banned the sale of cigarettes in 2004. A 2011 study in the Journal of International Drug Policy found that the policy was largely a failure. "Arguments that stringent anti-tobacco tax and regulatory approaches including a sales prohibition will induce tobacco consumption to cease or nearly cease has not occurred," it said. The author added that "illegal tobacco smuggling including black market sales due to the sales ban in Bhutan remains robust."
Why any Hawaii lawmaker would think he'll be able to escape these effects of prohibition is a mystery.
Creagan's bill was introduced in late January. No hearings have been held on it yet.