North Dakota's Excellent Food Freedom Act Is Under Attack Yet Again
North Dakota public health bureaucrats, the state grocery lobby, and lawmakers should take note of the law's popularity among consumers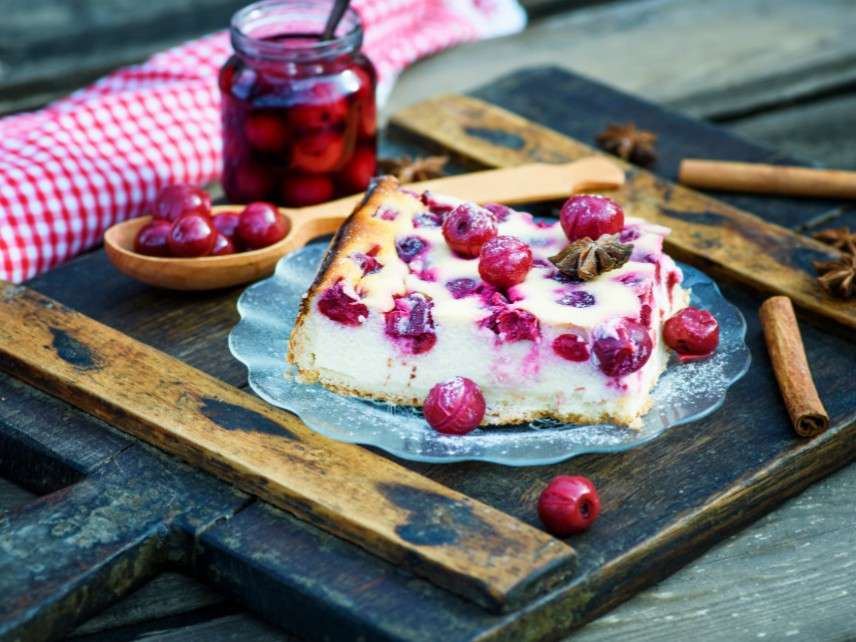 North Dakota's legislature passed a food freedom law in 2017 that deregulated many direct-to-consumer sales of food grown by farmers and prepared by home cooks. By any measure, the law has been a great success. Thanks to industrious entrepreneurs who share knowledge with each other, as well as host and attend workshops on topics like how to safely can and pickle fruits and vegetables, the residents of North Dakota can legally buy an array of locally grown, raised, and made food items right from their neighbors.
But as I warned last summer, the busybodies in Bismarck have been working on rules that would water down the law.
Last year state health department regulators proposed onerous rules that would have neutered the law. The Bismarck Tribune editorial board egged on the health department. But a backlash from Food Freedom Act supporters forced the health department to back down.
Now, some lawmakers in the same legislature that passed the law in 2017 are trying to kill it. Those efforts kicked into overdrive this month.
Under the pretense of "clarifying" the Food Freedom Act, S.B. 2269 would greatly limit the rights of food producers seeking to take advantage of the existing law. For example, S.B. 2269 would outlaw many homemade foods that are now legal to sell—including everything from lemonade to chicken tamales to canned beets. It would require foods that require refrigeration—from many pies to fruit salad—to be transported frozen and sold either dehydrated or frozen, which would make many foods inedible! It would also allow local health departments to inspect produce sold to restaurants. None of these onerous new regulatory burdens exist under the current law.
Why this bill?
"It hopes to create a sense of comfort amongst the health department—who had a lot of concerns—and the cottage food industry," said S.B. 2269 sponsor State Sen. Jerry Klein (R-Fessenden) this week. "And together, I believe I have a bill that is workable for all parties involved."
State Sen. Klein, according to his legislative bio, is a retired longtime grocery owner and former head of the state's grocers' association. How does the group he led feel about the Food Freedom Act?
"One key opponent of the [food freedom] law is the North Dakota Grocers Association, which said in a May newsletter that the group 'apposed (sic) this bill and will work with the ND Department of Health to fix or repeal this legislation,'" I observed in a column last year. "Competition is a beast."
And that is what this push to rein in the Food Freedom Act is all about: grocers' fear of competition.
But, as the grocers' association newsletter suggests, their friends at the North Dakota state health department also support efforts to weaken the Food Freedom Act.
"It doesn't necessarily take anything away from what the current law is," says Julie Wagendorf, a senior state health department official who supports S.B. 2269. "It just offers further explanation of defining what a cottage food product is."
While Wagendorf admits others might disagree with her assessment, it's difficult to see S.B. 2269 as having any substantive impact other than to take a whole lot of meaningful and important protections away from the North Dakota farmers, consumers, and others who benefit from the Food Freedom Act.
As a result, the Farm-to-Consumer Legal Defense Fund, a nonprofit on whose board I serve, urged members in North Dakota to contact their lawmakers and support the Food Freedom Act.
Back when North Dakota was set to pass the Food Freedom Act, I said I was thrilled the state was joining a growing number of states that are doing so. I also explained why these laws are so popular: they expand choices for farmers, home-based entrepreneurs, and consumers; haven't led to any documented foodborne illnesses; and enjoy bipartisan support.
Nearly two years later, all of those facts are still very much in evidence. Naysaying North Dakota public health bureaucrats, the state grocery lobby, and lawmakers should take note.