I Am the Night Plunges into L.A.'s Rich Dark Noir
If only it weren't so dreadfully slow to dive in.
I Am the Night. TNT. Monday, Jan. 28, 9 p.m.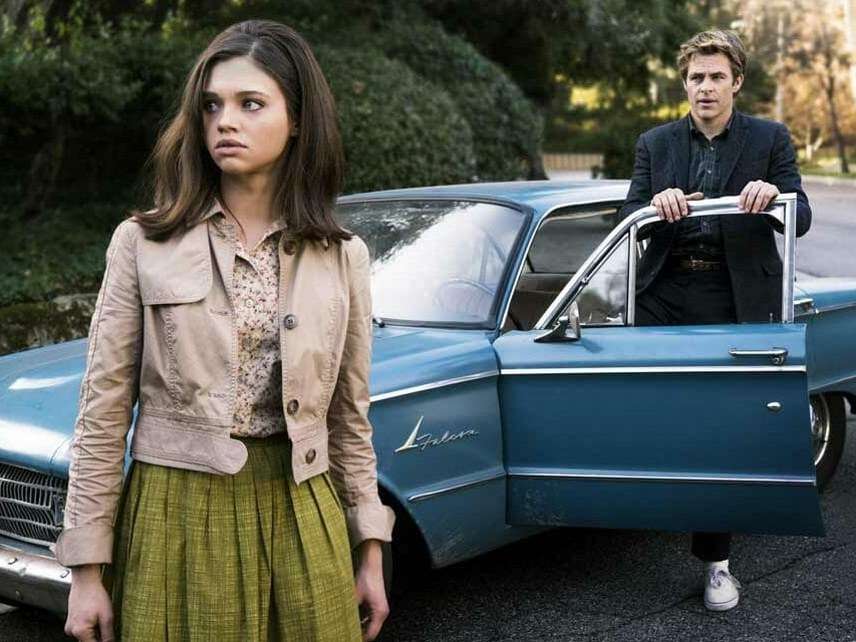 L.A. noir is pretty interesting even when it's not very good. The grimy corruption of the city's mid-20th century police and prosecutors, its vast collection of psychosexually twisted nut cases (Charles Manson, meet the Night Stalker) and the inevitable presence of Hollywood make it hard to turn away from even the klunkiest film or TV show about the city's dank side.
So welcome to TNT's miniseries I Am the Night, which is slow and stupid more often than it shows signs of genuine noir craft, and yet will probably hook you if you watch very much of it. Its ample supply of celebrity kink, cold-case magnetism, and twilight menace will easily (okay, not easily, but adequately) distract you from its corpse-like pace, its blockhead dialogue, and, well, everything else.
I Am the Night is a dramatized account of a Los Angeles surgeon named George Hodel, who was, in ascending order of notoriety, a musical prodigy, a prolific collector of art, a talented surgeon, and a sexual sleazeball whose incest trial for alleged dalliances with his young teenage daughter stood the city on its head for a good part of 1949. (He was acquitted, but his ill fame did not recede.)
It wasn't for six decades that the public would learn—in a book by his son, of all people—that Hodel was also the lead police suspect in the tabloid-powered murder of an actress wannabe who was found literally chopped in two on a Los Angeles sidewalk on a sunny morning in 1947. Known as the Black Dahlia case, the murder was never officially solved and has inspired a wide array of memorable noir over the years.
Give credit to I Am the Night for approaching the Black Dahlia from an oblique angle—that of Hodel's long-lost granddaughter, Fauna, given up for adoption at birth to a black couple living outside Reno who were told she was biracial.
She would, eventually, learn the truth of her identity, and decades later write an account of her attempts to get back in touch with the Hodels. It's that book, One Day She'll Darken, that's the source of much of the material in I Am the Night.
The miniseries opens in 1965, when 16-year-old Fauna—miserable and mistrusted on both sides of the racial divide in her little town—learns she's the biological daughter of somebody named Tamar Hodel, the daughter of a wealthy Los Angeles doctor. In a phone call, Dr. Hodel urges Fauna to come visit.
But when Fauna arrives, the doctor is nowhere to be found, his Frank Lloyd Wright mansion lying empty like an abandoned Mayan temple in the jungle. The only family member she can find, Hodel's ex-wife (maybe ex; the Hodel family tree is only slightly less complicated than Carrie Fisher's), seems strangely reluctant to offer up any information about the family.
At this point, Fauna's story intersects another, that of Jay Singletary, a drunken and disgraced journalist who still can't believe he got fired over faking one little story. ("They string me up as a liar and faker forever? What game are we in?") Singletary covered the Hodel incest trial way back when, and is chasing an anonymous tip that there's more to report.
The bare bones of this story are not bad at all. But the execution will often leave you pining for the sweet release of death. Its pace is so sluggish and its destinations so obvious that you'll be checking your remote every few seconds to see if you're accidentally hit the slow-mo button.
And I know Los Angeles was simmering pot of racial antagonism in the mid-1960s—the Watts riots are right around the corner—but must every encounter between a white cop and a black civilian end in a torrent of racist vituperation? Didn't anybody ever just say "hello" and leave it at that? And doesn't it seem that some reporters, sometimes, might end a sentence without a sarcastic jibe? (Though Jay's editor does seem to have a sound First Rule of Journalism: "Never have a hangover on your own time.")
Yet there are elements of I Am the Night that, given half a chance, will envelop you in a fog of fascination. One is the sense of place, probably the work of director Patty Jenkins of Wonder Woman fame. Her Los Angeles of days past (the show shifts between 1947 and 1965) is one of shadows and half-remembered back streets, the dark underbelly of Tinseltown.
And another is the splendid performance of India Eisley (The Secret Life of the American Teenager) as Fauna, whose small-town innocence (Q. "What brings you to Los Angeles?" Wide-eyed A: "Greyhound.") is undergirded by a steely determination to find out who she really is.
Eisley is so good that she cancels out the overbearing Chris Pine (Wonder Woman) as the fictional reporter Singletary, who badly needs to learn the Second Rule of Journalism, which is that reporters who can't ask coherent questions don't get coherent answers, and the Third, which is that reporters who slug people don't get any answers at all.