9 Governors Get 'A' Grades for Marijuana Reform, Up From 2 Last Year
NORML's 2019 scorecard shows that governors, including half a dozen who are pushing for legalization in their states, are beginning to reflect public opinion.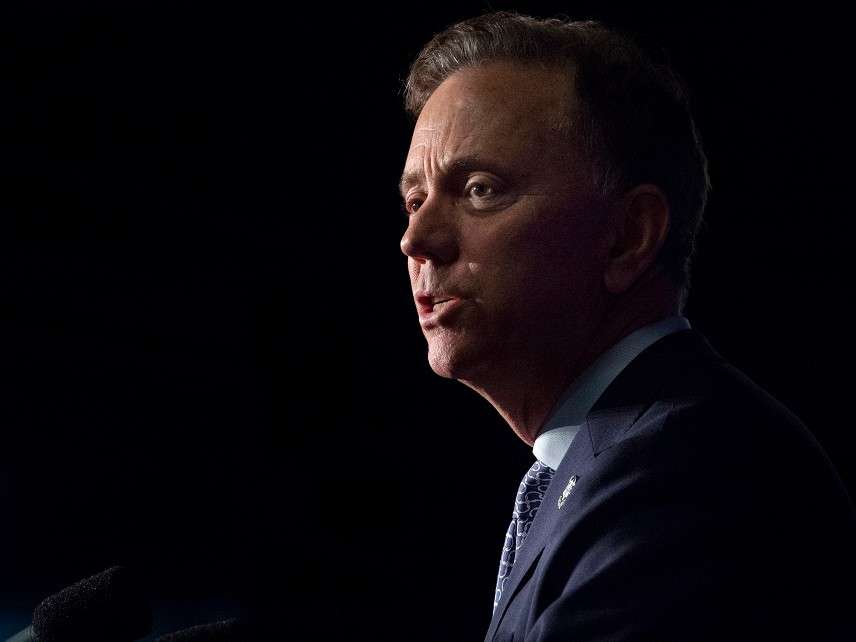 Nine governors, all Democrats, get A grades in a new scorecard from the National Organization for the Reform of Marijuana Laws (NORML), up from two last year. The shift reflects a growing willingness to reconsider pot prohibition now that a record number of Americans (66 percent in the most recent Gallup poll) support legalization.
"Following the publication of our 2018 Scorecard, there has been a dramatic shift in opinion among elected officials in favor of marijuana policy reform," says NORML Political Director Justin Strekal. "Never before have we seen so many governors go on record and pledge their support for legalizing the responsible use of cannabis by adults. As a result, we expect there to be unprecedented levels of legislative activity at the state level surrounding the need to regulate the commercial cannabis market in 2019 and in 2020."
The top scorers include the governors of five states that have already legalized recreational use of marijuana (California, Colorado, Michigan, Oregon, and Washington) and four newly elected governors—Connecticut's Ned Lamont, New Jersey's Phil Murphy, Illinois' J.B. Pritzker, and Minnesota's Tim Walz—who want to follow suit. NORML gives two other governors who have recently endorsed legalization, New York's Andrew Cuomo and Rhode Island's Gina Raimondo, a B+ and B, respectively.
Not all governors of states that have legalized recreational marijuana are enthusiastic about that policy. Alaska Gov. Mike Dunleavy, a Republican who took office in December, "holds a certain skepticism for legal marijuana use," as his spokesman recently put it after the governor appointed an anti-pot activist to the state's Marijuana Control Board. NORML notes just one marijuana-related position in its description of Dunleavy—his opposition to changing Alaska's flat $50-per-ounce tax on cannabis—and does not give him a grade.
Maine Gov. Jane Mills, who replaced legalization opponent Paul LePage, a Republican, this month, likewise does not have enough of a record for a grade, although while running for office she did say that "properly implemented, marijuana legalization has the potential to create thousands of jobs, grow the Maine economy, and end an outdated war on drugs." Massachusetts Gov. Charlie Baker, a Republican who gets a D+ from NORML, has a decidedly less sanguine view. "I don't support this," he said upon signing a marijuana regulation bill that implemented an initiative approved by voters in 2016. "I worry terribly about what the consequences over time will be."
Vermont Gov. Phil Scott, a Republican who last year signed a bill legalizing possession, home cultivation, and sharing but not commercial production and distribution, rates a B+ on the scorecard. Nevada Gov. Steve Sisolak, a Democrat who took office this month, gets a B, partly based on his support for improving the cannabis industry's access to banking. On the downside, Sisolak thinks it's "too early" to address the glaring problem that tourists who legally buy cannabis in Nevada have no place where they can legally consume it.
Twenty-two of the 23 Democrats who were graded (96 percent) got a C or better, compared to just five of the 23 Republicans (22 percent). The four governors who got an F are all Republicans: Idaho Gov. Brad Little, who opposes legalizing marijuana for medical or recreational use and worries that allowing hemp cultivation will provide "camouflage for the marijuana trade"; Nebraska Gov. Pete Ricketts, who opposes all forms of legalization; Ohio Gov. Mike DeWine, who opposes recreational legalization and falsely claims it has driven up underage consumption in Colorado; and South Dakota Gov. Kristi Noem, who promises she will "oppose all attempts to legalize marijuana," which she describes as a "gateway drug."