Private Schools Provide Educational Choice—For Now
Private schools are holding their ground against surging competition and scared regulators.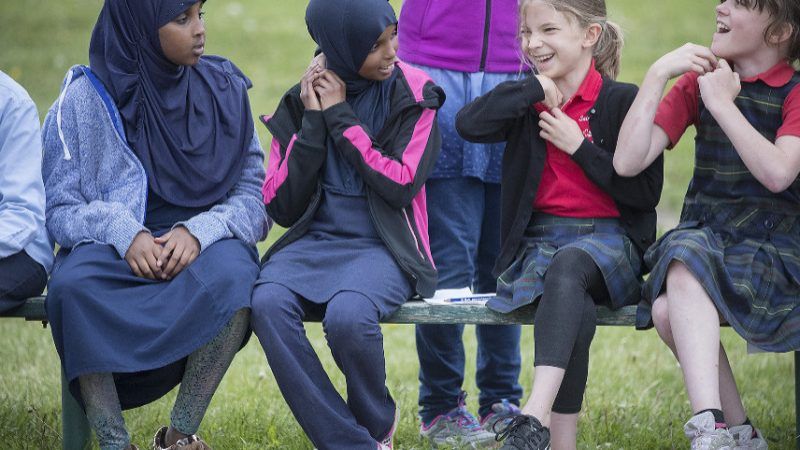 (Elizabeth Flores/ZUMA Press/Newscom)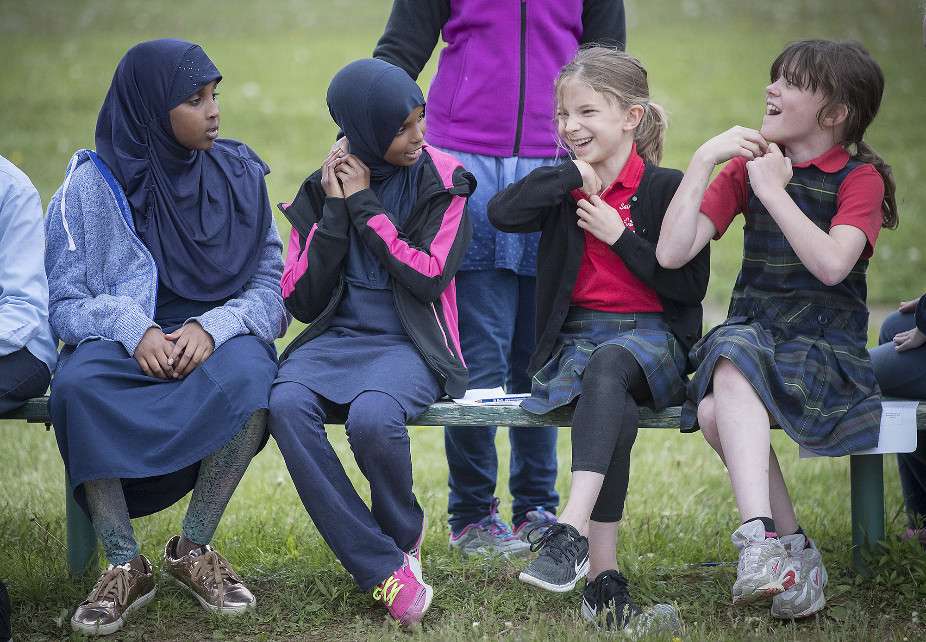 For families uninterested in whatever education public schools may provide, the most established alternatives continue to be independent schools run by private groups, religious organizations, and businesses. They recruit students by offering strong academics, religious and moral instruction, and different approaches ranging from firmer discipline to student-guided education. That they continue to attract families that (usually) must pay tuition on top of the taxes they're forced to cough up to support government institutions is a testament to their success in satisfying customers.
That success has long stuck in the craws of some critics, including government officials. They've launched attacks including efforts a century ago to outright ban private schooling in Oregon and modern New York's efforts's scheme to strip such schools of anything more than a facade of autonomy.
But, for now, private schools remain a popular option.
"Between fall 1999 and fall 2015, the percentage of all elementary and secondary students who were enrolled in private schools fluctuated between 9.6 percent and 11.7 percent," reports the National Center for Education Statistics (NCES). That relatively steady enrollment is impressive given that it coincides with the rise of homeschooling's DIY educational opportunities, as well as privately run, but tax-supported charter schools which can provide much of the diversity available from private schools, but at no additional cost.
Private schools are holding their ground against surging competition.
Public perception plays a huge role, with private schools occupying the highest position in public esteem, and public schools taking up the rear.
"The 71% of Americans who rate private school education positively is only a bit higher than the 63% positive rating for parochial schools but far outpaces the percentages for charter schools (55%), home schooling (46%) and public schools (44%)," Gallup noted in 2017.
Families choose alternative education for a variety of reasons. My wife and I rejected the rigidity and bureaucracy of public schools in favor of charters, homeschooling, and (soon) a private high school because we could then tailor education to our son.
For Florida parents surveyed last year by EdChoice, religious environment, morals instruction, safety, and academic reputation were the top reasons cited for their choice of schools. Small class and school size were also popular reasons.
Religious instruction (for which morals may well be a proxy) is understandably unavailable in public schools (and isn't it nice that many religious families can choose schools that offer what they want instead of molding public schools to their tastes?). But academic factors can be compared in terms of their outcomes. Specifically, while standardized tests for college admission are an imperfect measure of educational success, they're required for nearly all kids interested in higher education and so are applicable across the board.
Private school students lead the pack on the ACT tests, with scores trending upwards. They're followed by homeschooled students, with public school students bringing up the rear. That's a serious consideration given that in 2018, "students' average score on the ACT math test dropped to its lowest level in more than 20 years," ACT reported. "Readiness in English has also been trending down over the past several years."
For the SAT, redesigned after years of declining scores culminating in media reports that students had "bombed" on the test, "the average combined score of students in independent schools was 1160, or 100 points above the national mean," according to the Council for American Private Education. "The average for religious school students was 1134, which was 74 points above the mean. Public school students scored 1044, 16 points shy of the mean."
Let's turn next to safety. Unsurprisingly for institutions that are chosen and paid for by their customers, private schools tend to be more comfortable places to attend than their public counterparts. In NCES measures of school crime and safety, more public than private students (though a minority among both) report concerns about violence, gangs, hate-related abuse, and unsafe places in their schools. Public school teachers are far more likely than their private counterparts to voice concerns about physical conflicts, robbery or theft, and parental involvement.
Parents and students following different educational paths can scare some people. Sounding much like modern German officials who ban homeschooling out of fear of the creation of "parallel societies," early 20th century Oregonians troubled by the prospect of foreigners and Catholics passing their supposedly alien ways on to the next generation outlawed private schools.
That didn't pass muster in the Supreme Court, which issued a strong endorsement of freedom of choice.
"The fundamental theory of liberty upon which all governments in this Union repose excludes any general power of the State to standardize its children by forcing them to accept instruction from public teachers only," wrote Justice James Clark McReynolds in Pierce v Society of Sisters (1925). "The child is not the mere creature of the State; those who nurture him and direct his destiny have the right, coupled with the high duty, to recognize and prepare him for additional obligations."
Almost a century later, New York education officials appear to be working a perceived loophole in that ruling by granting local school boards the power to approve or disapprove the curricula of the private schools with which they compete, leaving only nominal independence remaining. The move comes in response to accusations that some private schools provide inadequate secular education to their students, but it conveniently extends the authority of public officials over students and institutions that have rejected what they have to offer.
Yeshivas in the state immediately protested and publicized their anger about the threatened loss of autonomy. The New York State Council of Catholic School Superintendents flat-out directed the roughly 500 schools under its direction to defy the new reviews.
Under fire, the state "clarified" the new guidelines in a way that implied greater flexibility. Avi Schick, an attorney representing Orthodox Jewish groups fighting the new rules, told me the changes are closer to a revision, though not enough of one for schools that must follow their own path in order to attract students.
"The beauty of a private school system is that each year parents make a choice about whether to enroll their children there," Rabbi Yaakov Bender wrote in an opinion piece for the Albany Times–Union. "Contrast that with the public school system, where too many children are trapped for too long in failing schools and failing school districts."
Which is to say, families choosing private schools already assess the quality of their children's education and go elsewhere if they're dissatisfied. They did exactly that when they rejected the public schools.
Despite repeated attacks, private schools continue to offer a wide variety of education options to families that want something different than one-size-fits-some public offerings, and who can afford to pay both taxes and tuition. We'll have a better country when public officials stop trying to suppress these independent institutions and instead try to make sure they're available to everybody.