No, Gov. Cuomo, Journalists Shouldn't Be an Extra-Protected Class: Reason Roundup
Plus: Rand Paul has "never been prouder" of Trump, the Women's March clashes with the Park Service, and Vegas' first Stripper Parade & Expo is coming soon.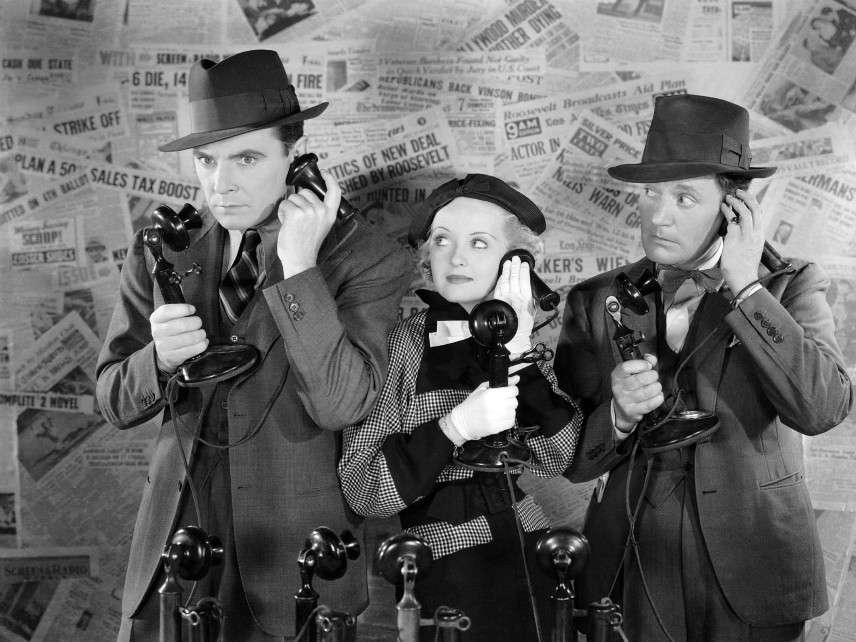 New York Gov. Andrew Cuomo must not be getting enough attention this week. Apropos of nothing, Cuomo tweeted Wednesday that they should "make assaulting the press a felony" in the State of New York. "Last year saw heinous and deadly attacks against members of the press," he continued, adding that "journalists must be protected from the threat of physical harm" while doing their jobs.
Hmmm. Here's a thing that Cuomo, as governor, should know: It's already against the law in New York to assault anybody—including journalists, even! Depending on the severity of the assault, it can even be a felony.
This system—determining severity of punishments based on severity of offense—makes sense. Meting out more severe punishments based on who is victimized doesn't. In fact, it kind of goes against everything the U.S. criminal justice is supposed to stand for. (I said supposed to.) And not only is it highly immoral to suggest some people are more deserving of protection than others, but it also seems likely to breed even more resentment about media and, if anything, make members of the press more likely to face "the threat of physical harm."
Assault is already a crime. I love muh press freedom as much as anyone, but "do something" proposals like this usually just result in astoundingly bad laws. I also don't want the government defining who's a member of the "press" class. https://t.co/bI1gQK022n

— CJ Ciaramella (@cjciaramella) January 16, 2019
Lastly, a law like this would open it up for government officials to determine who is and isn't a journalist, in an era when anyone with smartphone can cover breaking events. Do you trust state officials to get those determinations right? Really, it's kind of a lose-lose situation either way, as recognizing that formal affiliations aren't needed to be counted as a journalist (good!) would lead to more enhanced criminal sentences for simple assault (not good!).
Cuomo's nonsense suggestion, as attorney David Menschel tweets, "is a good example of the kind of thing I mean when I say mass incarceration is a *style of politics*. We have to learn to stop using the criminal law to pander and to ostentatiously demonstrate our belief that something is wrong."
If Cuomo really "wants to be a Press Hero," suggests Reason's C.J. Ciaramella, "he can support the improvement of NY public record laws, which are very bad and an embarrassment to the state."
FOLLOWUP
Rand Paul has "never been prouder of President Donald Trump," as the White House confirms that withdrawing U.S. troops from Syria is still on.
People have been using the recent killing of four Americans in Syria to try to goad the administration into committing to boots on the ground forever. But yesterday Trump told a meeting of Republican lawmakers that he had no plans to reverse his decision on Syria or Afghanistan.
"I have never been prouder of President Donald Trump," Sen. Rand Paul (R–Ky.) tweeted after the meeting. "In today's meeting, he stood up for a strong America and steadfastly opposed foreign wars. Putting America first means declaring victory in Afghanistan and Syria. President Trump is delivering on his promises!"
FREE MINDS
Women's March organizers say the government shutdown has forced them from the National Mall to Freedom Plaza, in front of the White House. But the National Park Service said it was march organizers who requested the location change. "Any assertion that the National Park Service has encouraged any organizer to cancel their First Amendment demonstration is patently false," the agency said in a statement. More:
The National Park Service has been clear that our process would protect those fundamental rights by processing applications for First Amendment events that had been submitted prior to lapse of appropriations. Permits for First Amendment demonstrations that are currently being processed include the Indigenous Peoples March, March for Life, and Women's March.
FREE MARKETS
Expo to celebrate exotic dancing. The first ever "Las Vegas Stripper Parade & Expo" will take place in Las Vegas this upcoming August. AVN describes it as a "large-scale public celebration and a professional B2B conference produced by women and catering specifically to exotic dancing professionals."
Organizers Polly Superstar and Cory Mervis are launching a crowdfunding campaign to prepare. ""Crowdfunding this project enables us to stay true to the vision and prioritize the real needs of the stripper community," said Superstar.
QUICK HITS
State cannabusinesses can breathe a sigh of relief: Attorney general nominee William Barr said during confirmation hearings yesterday that he wouldn't go after state-licensed marijuna suppliers.
The movement for a second Brexit vote is growing in the U.K. "Political leaders from the Scottish National Party (SNP), Wales' Plaid Cymru, the Green party and Liberal Democrats are calling on their fellow opposition party, Labour, to join them in calling for a second referendum on Brexit, known now as a 'People's Vote,'" says CNBC.
Anastasia Vashukevich—the Belarusan woman who claimed her tryst with oligarch Oleg Deripaska earned her dirt on Russian meddling in the U.S. election—will be released from Thai prison after spending nearly a year there on prostitution charges. An author, social media star, and seduction coach who goes by "Nastya Rybka," Vashuckevich was arrested along with a group of "sex educators" who have for years given classes in and around Russia.
Creepy or cool? "When the patch is applied for several seconds, microscopic needles break off on the surface of the skin and administer the contraceptive drug levonorgestrel over a period of time."
We won't recreate Gawker exactly as it was, but we will build upon Gawker's legacy and triumphs—and learn from its missteps," says Bryan Goldberg, founder of Bustle and owner of a resurrecting Gawker.
A primer on the Channel 4/Netflix series Derry Girls, which you should all watch.
Watch former Reason editor Michael Moynihan, now with VICE News, interview Ann Coulter.