Private Companies and State Governments Fight for Local News
Facebook is the latest to announce its intentions to save local media.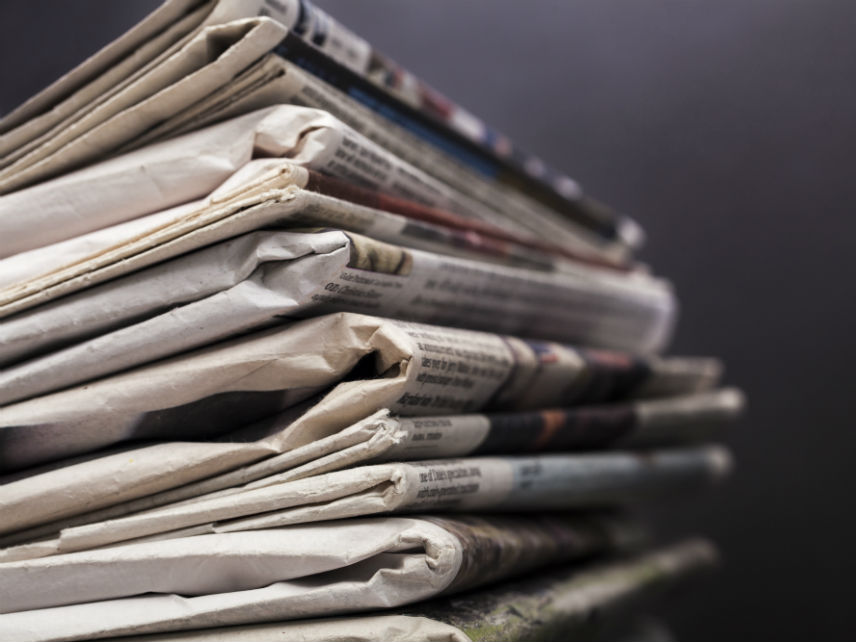 Local news has become a cause for worry in recent years. A study by the University of North Carolina at Chapel Hill has highlighted the existence of "News Deserts." Simply put, 1,449 counties, which is nearly half of all counties in the country, only have one local news source. The study also found that 171 counties lack a local newspaper altogether. A Pew Research Center poll from 2016 suggested that local news consumption helped strengthen one's connection to their community and involvement in local government. With these figures in mind, both the private and public sphere have decided to bridge the gap between local news consumption and civic engagement.
Here's how they compare.
On Tuesday, Facebook announced that it would be investing $300 million in helping local outlets with newsgathering and building "sustainable business models." Recipients include the John S. and James L. Knight Foundation, which collaborated with Pew in the previously referenced poll. Facebook says that it believes involvement in the local news business will "have the added benefit of fostering civic engagement," pointing to some of the same research about the benefits of local news. In addition to the funds, Facebook said it would expand its Accelerator pilot, which would assist local newsrooms in subscription and membership services.
In 2018, the New Jersey state government also lent a hand to local news outlets. This past July, the state legislature set aside $5 million to subsidize local news. The money would go through a nonprofit called Civic Information Consortium, created by the state legislature.
If there's one thing that Facebook and the New Jersey government share, it's public distrust. Facebook has increasingly taken hits to its public image over news and privacy. Content publishers developed a symbiotic relationship with Facebook in the past, unintentionally giving the social media giant greater control of their news distribution. Facebook eventually pulled itself from the news distribution process and promised its users more posts from friends and family. The resulting loss for smaller publishers, particularly conservative outlets, drew accusations of partisanship. Facebook's reputation took another wave of hits after the Cambridge Analytica scandal, where users learned that their private data may have been used for political purposes, broke last year.
The accusations of partiality and Facebook's blunders are relatively fresh in the minds of consumers––especially conservatives. So why would they suddenly trust Facebook?
The New Jersey government's reputation is also tarnished, due in part to the mob culture that has influenced Hollywood stories for decades. Polls throughout the years have found that the state sees some of the highest numbers of corruption convictions (though its corruption convictions per capita are somewhat lower compared to other states). Plus, the thought of state-subsidized news outlets would make any First Amendment advocate's skin crawl. Government has repeatedly demonstrated that it does not value truth if it harms an operation. When Daniel Ellsberg went public with the Pentagon Papers, for example, President Nixon himself led direct efforts to prevent the New York Times from publishing any damning content. Of New Jersey's legislation, Politico's Jack Shafer wrote the following:
Even if the consortium stays clean, won't it avoid politically charged stories of great watchdogging potential because it will fear to bite the hand that feeds it? Government-funded news outfits like NPR and PBS, ever fearful of offending their funding sources, avoid hard-hitting government news for this reason. Public media may follow the news pack on a story about government corruption, but generally, they're too compromised to lead.
Though the private and public entities here similarly share a reputation and credibility problem, there are also key differences in their proposals.
Being that Facebook is a larger entity with few monetary restrictions, it can dedicate more money to its cause. Say Facebook's efforts were evenly divided among the 50 states. That would be $6 million worth of resources for each state in the country. New Jersey, on the other hand, is limited to taxpayer funds and the legislative process. Should the state find that it needs more money for its operation, the decision must go through several hoops, and only after representatives have valued its importance against other state initiatives.
Facebook has chosen to work with several groups that have already dedicated themselves to helping local newsrooms grow and mentoring aspiring journalists. New Jersey has instead placed its eggs in one new, government-created basket.
And who is to say that these grand announcements are anything more than public relations pushes?
A social media company whose past attempts in the news business are tainted and a corrupt state government who has decided to oversee a sole operation have promised to save local news. Considering past histories alone, there are many doubts as to how successful either will be. Maybe they'll be effective. Maybe they'll simply brag about their feel-good resolutions with very little to show for their financial commitment. Only time––and the market––will tell.