Developer Sues Labor Groups Over Use of California Environmental Laws To Stop Construction
Two unions called out for threats to sue if they don't get hired to build.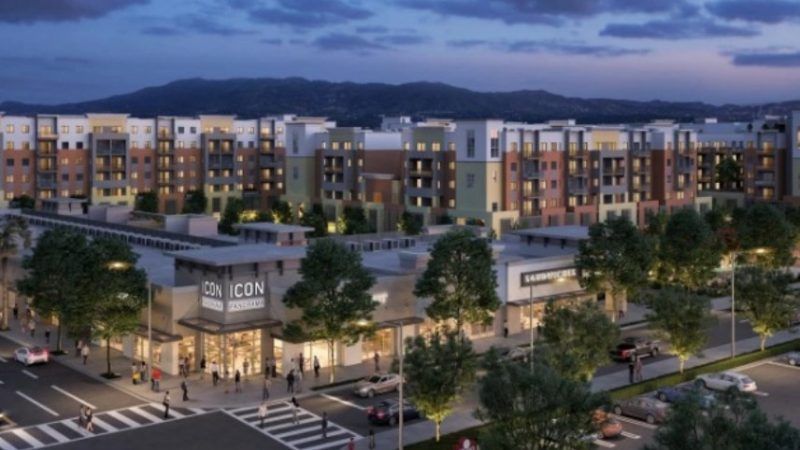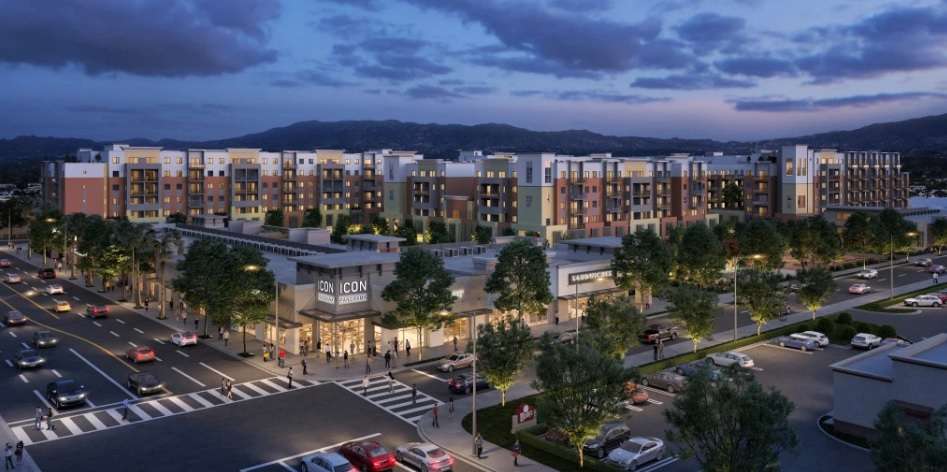 A property developer in California is taking two labor unions to court, accusing them of abusing the state's oppressive environmental review processes in order to get union workers hired on projects.
Los Angeles, like much of California, is in desperate need of more housing. And developers very, very much want to provide that housing. In Paramount City, in the San Fernando Valley north of Los Angeles, the Icon Company wants to renovate the site of a long-closed Montgomery Ward store and resurrect it with a $150-million mixed development that includes more than 600 apartments along with shops and restaurants.
This is infill development, eliminating actual blight (a commercial building that has been abandoned for decades), bringing more housing to a heavily Latino community with a median household income of around $46,000. This is the kind of development everybody should support. It's even next to a planned mass transit rail line extension.
But the Icon Company had to fight several local labor union groups who challenged the development and claimed that the project would have result in increased emissions and would negatively affect the air quality in the neighborhood.
What on earth does the Southwest Regional Council of Carpenters and the local chapter of the Laborers Union of North America have to do with evaluating the air quality of construction projects? The lawsuit from Icon argues that the union isn't really terribly concerned about traffic density. It's all about the money. Icon is accusing the two unions involved of violating federal racketeering and antitrust laws. Icon claims that the union's environmental challenge is happening because the developers declined to sign an agreement to use only union labor. From the Los Angeles Times:
In the months leading up to a City Council vote, the two unions warned that the project would have negative effects on traffic, air quality and other issues. Yet behind the scenes, union officials offered to drop their environmental challenge if the Icon Co. agreed to hire only unionized construction workers, the developer's lawsuit states.

The company refused to sign, in part out of a concern over the increased cost, said Karl Tilleman, an attorney for Icon.

"The union defendants' sole purpose in filing [environmental] challenges was to delay the project and coerce, intimidate and pressure Icon to agree to use exclusively union labor, otherwise Icon would suffer significant cost increases to the project," said the lawsuit, which was filed Wednesday.
The Los Angeles City Council approved the project unanimously, which actually goes to show how serious the housing crisis is here if city officials in a union-run town are willing to ignore labor complaints.
But thanks to the California Environmental Quality Act (CEQA) the battle is not over. After Los Angeles approved the development this past summer, the labor unions then filed suit under CEQA, claiming that the city hadn't adequately studied the environmental impact.
This is par for the course for California and is a big reason why it's so hard to build in the state. NIMBY types use it to block new housing and commercial developments that might threaten their property values, and union groups use it to hold up construction until they get their piece of the pie.
In fact, a study produced in 2015 by a law firm found that these CEQA lawsuits actually often end up targeting developments intended to advance the state's pro-environmental agenda, hitting transit and renewable energy projects, as well as high-density and affordable housing projects along transportation corridors. Neighbors simply don't like them, so they invoke the law, and unions leverage the threat of a lawsuit for negotiation purposes. The law can lead to some truly strange places—I know of a community where citizens used it to successfully prevent a school closing because the district hadn't researched the environmental impact of not keeping it open.
CEQA is such an oppressive force on development in California that state leaders themselves often have to exempt big government projects from it if they want to get them built.
The labor union representatives are, of course, insisting that everything they're doing is above board. They're simply using the law as it is intended and say they have a legitimate environmental case. That may well be true—that's actually part of the problem.
Read the lawsuit here. Does it have a chance? Well, it's partly a Racketeer Influenced and Corrupt Organizations (RICO) Act claim, so I'm going to leave it to Ken "Popehat" White to explain. It's probably an uphill battle.