A New Bill Would Rein in Executive Overreach and the Administrative State. But Does Congress Really Want That Power?
The REINS Act is back. Again.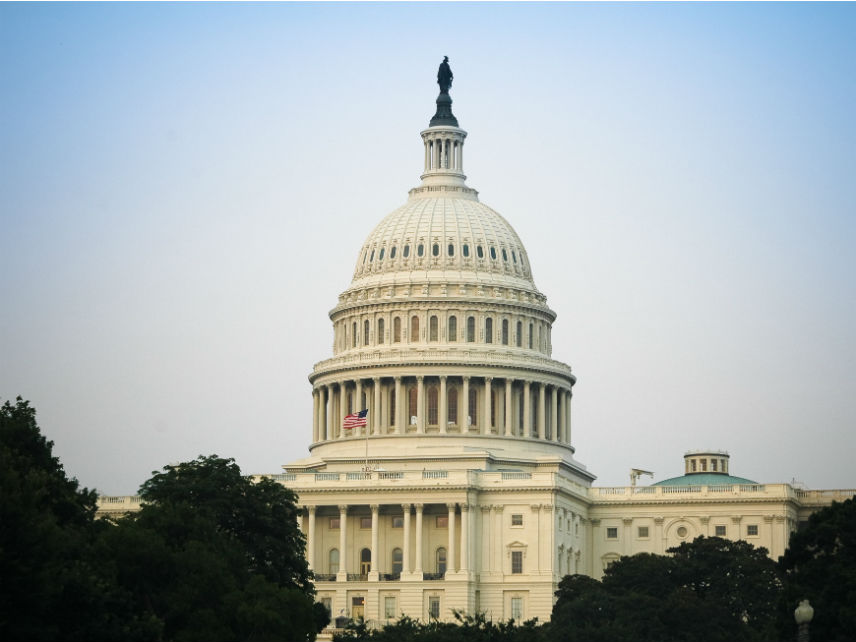 This week saw the reintroduction of the Regulations from the Executive in Need of Scrutiny (REINS) Act. Sponsored by Sens. Rand Paul (R–Ky.), Chuck Grassley (R–Iowa), Joni Ernst (R–Iowa), Todd Young (R–Ind.), and Ted Cruz (R–Tex.), the REINS Act tackles two major libertarian priorities: reducing burdensome regulations and reining in executive power. By passing it, Congress would reassert its role as a check on both runaway presidents and the administrative state.
As a joint statement released by the senators introducing the bill explains, the bill would require "that Congress affirmatively approve every new 'major rule' proposed by the Executive Branch before it can be enforced on the American people, as opposed to the status quo, where regulations ultimately take effect unless Congress specifically disapproves." (A "major rule" is defined as "a regulation that may result in an economic impact of $100 million or greater each year.")
This would be a welcome change. With active affirmation rather than passive consent, there would be much more scrutiny over the rules imposed on Americans and far fewer regulations would pass muster. Grassley is right when he says that "even when well-intended, government regulations are all too often ineffective, counterproductive or even outright harmful." He's also right that "more needs to be done to reclaim the rightful role of Congress as the lawmaking body of government."
But why wasn't this bill passed during the past two years of united Republican government? If we're to take Republican rhetoric at face value, the REINS Act should've sailed through Congress and landed on the president's desk post-haste. But when it was introduced under united Republican government, it went nowhere. That speaks to an enduring, bipartisan problem of reliance on the executive branch.
As Yuval Levin wrote in Commentary last year, "Members of Congress are happy to complain about the other branches, but they are not inclined to use the enormous power at their disposal to restrain those competing institutions and reassert their own." Instead, "Broad delegations of power in statutes have let presidents wield what are properly legislative authorities, and intentionally vague legislation has empowered judges to fill gaps that legislators should never have left open."
The depressing fact is that most members of Congress have become allergic to accountability. Politically, it's far easier for congressional Republicans to point to the deregulation agenda pursued by the Trump administration than to go on the record with votes on specific regulations, many of which would inevitably be controversial.
Essentially, our legislators don't want to legislate because it makes the business of getting reelected more of a burden. The failure to codify the REINS Act is a perfect example of the broader issue.
In this case, that congressional dysfunction led to a missed opportunity for substantive regulatory reform. While it's good that the REINS Act has been reintroduced, a component bill is not likely to pass the House now that it is controlled by the Democrats. To the extent that the Trump administration has rolled back the federal regulatory regime—a success that has been overstated—any progress can easily be erased by a future president.
Until Congress reasserts its constitutionally mandated authority as the foremost federal branch, we aren't likely to see much in the way of sweeping regulatory reform. And reliance on the executive is, unfortunately, a bipartisan scourge.