Washington Offenders Could See Clemency for Pot Convictions
Gov. Jay Inslee, who intends to run for president, made the announcement on Friday.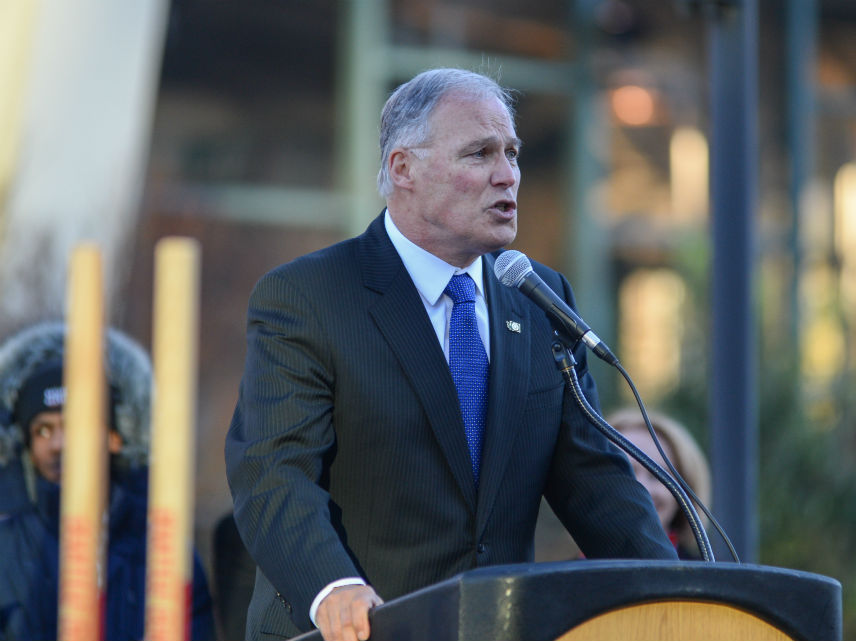 Misdemeanor pot offenders in Washington state could get clemency for their infractions.
Gov. Jay Inslee addressed the Cannabis Alliance's annual conference on Friday, just a few days after The Atlantic reported that he is "laying the groundwork" for a presidential run in 2020. There, Inslee announced that his new Marijuana Justice Initiative would include pardons for pot convictions.
The proposal would not apply to all pot convictions—only those with misdemeanor convictions for possession would be eligible.
Inslee hasn't always been so open. While running for governor in 2012, he opposed a legalization measure on the grounds that it conflicted with federal law. But now he agrees that punishment should not continue "for something that is no longer illegal in Washington state." According to a 2012 report by the Drug Policy Alliance, 240,000 possession arrests were made in Washington state in the 25 years prior to legalization.
Even as several states legalize marijuana, some residents still face the consequences of old laws. Some governments have made efforts to avoid the problem—Canada, for example, sought to expedite record sealings for offenders after legalizing possession in 2018.