Louisiana Police Spread Fake News About Zika-Infected Meth, Then Admit They Made It up for 'Attention'
The officer who cooked up the story adds that he collects "a lot of great (and incredibly raw) intelligence" by reading comment threads.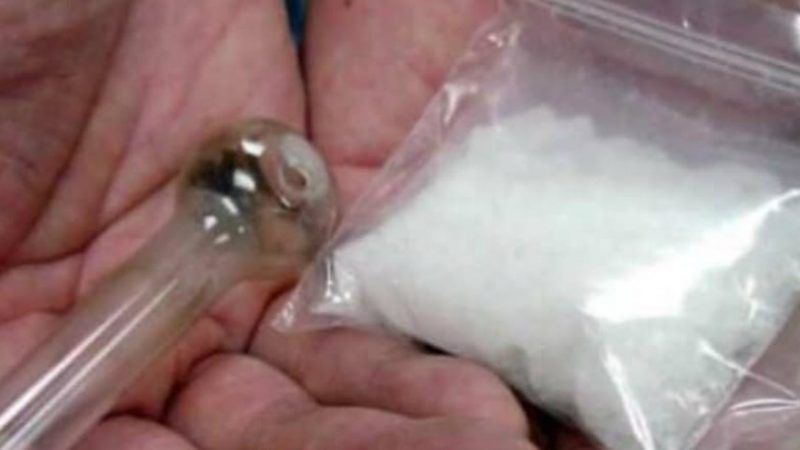 (Facebook/Harahan Police Department)
A Louisiana police department issued a Facebook post Saturday declaring that some of the region's methamphetamine had been infected with the Zika virus. If you're wondering how that's even possible, you're not crazy: It isn't. The cops made it up.
"WARNING," blared the post from the Harahan Police Department. "If you have recently purchased meth in any area of Louisiana it may be contaminated with the Zika Virus." It then encouraged meth users to bring their drugs to the police for free testing or to ask for a home visit from the cops:
It is not in fact possible for meth to be contaminated with Zika. Of course, a meth user with the virus could hypothetically transmit it by sharing a needle. But that's not because the drug itself is contaminated; it's because the sick person's blood carries the virus.
In short, the post was untrue. Chief Tim Walker has admitted as much to The New Orleans Advocate, explaining that Officer Keith Moody, who wrote it, wanted it to be "attention-getting."
"There is an opioid and meth problem. It's all over the country," Walker adds.
It seems they succeeded, with the post garnering more than 5,600 shares as of Monday afternoon. Why police thought spreading fake news on social media was the best way to bring attention to an issue remains unclear.
The needless fearmongering bothers Harahan's outgoing mayor, Tina Miceli. "I am concerned about the information that is disseminated to the community and our surrounding communities, and how they are getting their information," she tells the Advocate. "I don't want residents afraid without having information."
But Tim Baudier, who will take over as mayor tomorrow, says "he got the joke," according to the Advocate
The post paid dividends for the cops in another way. "Although the post was originally a lighthearted attempt at humor, a lot of great (and incredibly raw) intelligence can be cultivated from the comments," Moody tells ABC News. "There is a lot of great information obtained by reading threads," he adds, declaring that "criminals have a tendency to say/do some pretty incriminating behavior when given the opportunity to 'blow off.'"
It's not clear if the apparent attempt to troll the comments section for lawbreakers worked. But no one appears to have taken the department up on its offer of free meth testing.