A Texas Speech Pathologist Sues for Her 1st Amendment Right to Boycott Israel
Bahia Amawi's political beliefs have nothing to do with her skill as a speech pathologist.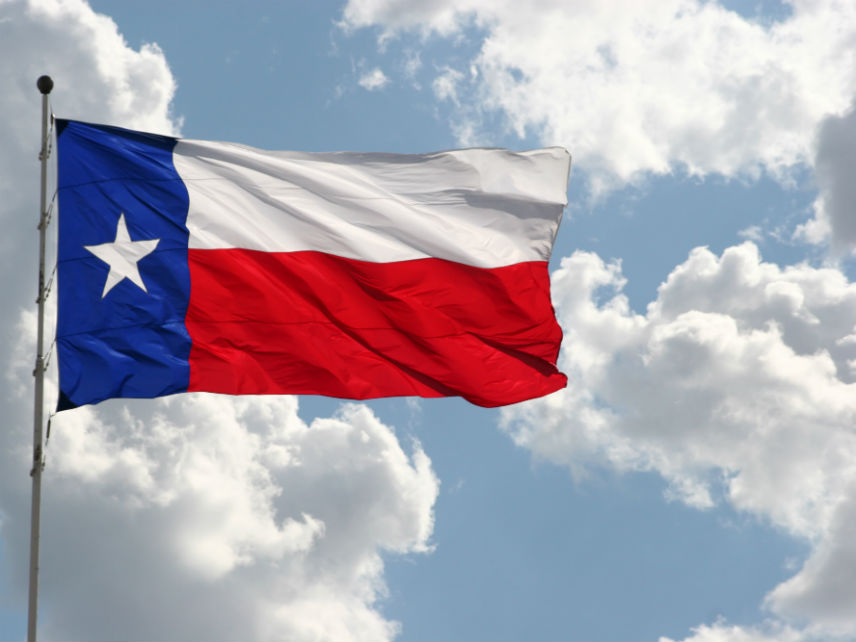 If Bahia Amawi wants to keep helping speech-impaired students in her Austin public school, she'll have to sign an oath promising not to engage in a boycott of Israel.
The Intercept reports that Amawi, a child language specialist, was born in Austria, speaks three languages, and obtained a Master's degree in speech pathology in 1999. She's worked as a contractor with the Pflugerville Independent School District since 2009. Her employers do not appear to have had any issues with her until she was presented with a new contract this year. Amawi noticed a provision in the document stating that she "does not currently boycott Israel" and "will not boycott Israel during the term of the contract." For Amawi's personal reasons, she could not agree to these terms.
A federal lawsuit was filed in the Western District of Texas on Monday. The suit argues that the provision violates Amawi's First Amendment right of free speech.
Amawi's contract is not the first of its kind. In 2017, Texas became the 17th state to pass a law disavowing boycotts of Israel. House Bill 89, also known as the anti-BDS (Boycott, Divestments, and Sanctions) law, allowed the Texas Comptroller's Office to make a list of companies that boycotted Israel with the intention of barring them from future government contracts. Gov. Greg Abbott applauded the measure, saying, "Anti-Israel policies are anti-Texas policies, and we will not tolerate such actions against an important ally."
The American Civil Liberties Union (ACLU) represented a Mennonite math teacher who objected to a Kansas law requiring any company or person contracting with the state to not be "currently engaged in a boycott of Israel." Earlier this year, in response to the ACLU's suit, a court decided that forcing people to choose between personal beliefs and state employment was "plainly unconstitutional."
Texas' anit-BDS law also reared its head following Hurricane Harvey in 2017. An application for disaster relief grants in Dickinson, a Houston suburb, included a section titled, "Verification not to Boycott Israel." Here, applicants for disaster relief were expected to certify that they did not boycott Israel and would not pursue a boycott of Israel while receiving assistance.