Mueller Mulls Middle East Meddling: Reason Roundup
Plus: Trump inauguration spending also under scrutiny, feds want fentanyl cases out of state court, and Twitter's stock is surging.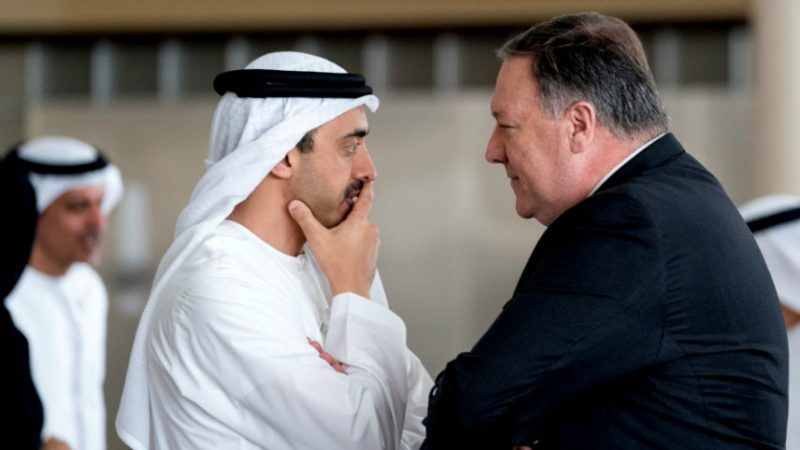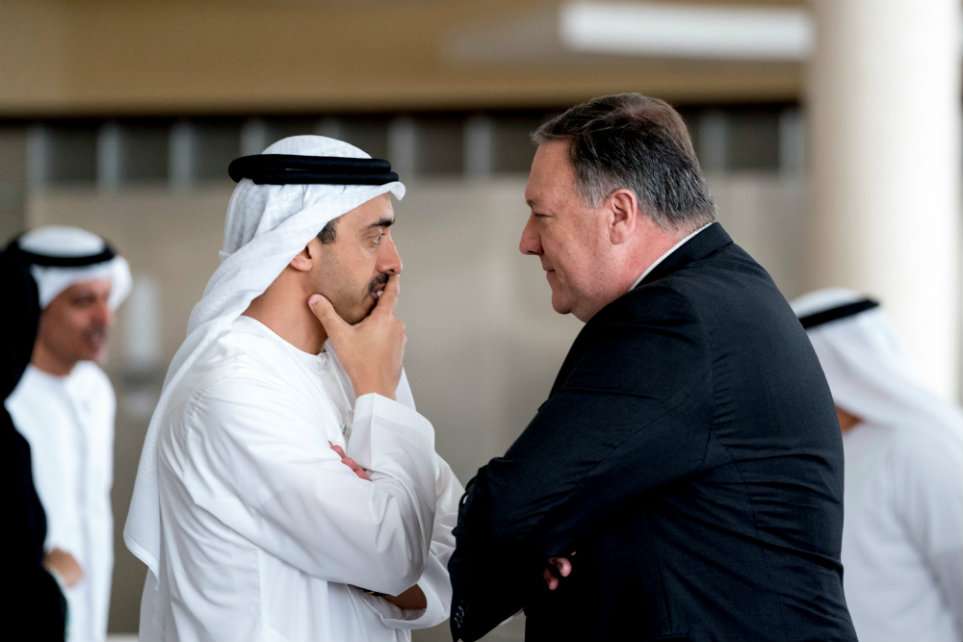 Middle Eastern influence on U.S. politics and inauguration spending under investigation. "Yes, Democrats are right to feel good this week," writes New York Times columnist Lisa Lerer, citing several new developments regarding President Donald Trump. "But sometimes, in politics, feeling too good can cause the worst falls."
Some in the party worry that a rush to impeach Trump or too much focus on investigating him could distract from more pressing matters the newly Democrat-controlled House should tackle. "Last week, a group of incoming House freshmen sent a letter asking Democratic leadership to prioritize action on health care, immigration, infrastructure and other issues over investigations," notes Lerer. But among the party's superstars and base, the zeal to target Trump right away is strong.
And the number of Trump-adjacent actions under investigation keeps growing. Yesterday, The Wall Street Journal reported that federal prosecutors were looking into spending by Trump's 2017 inauguration committee. The committee raised a record $107 million in donations. Now the U.S. Attorney's Office in Manhattan "is examining whether some of the committee's top donors gave money in exchange for access to the incoming Trump administration, policy concessions or to influence official administration positions," the Journal reports.
Implicit exchanges of cash for access and influence are all over politics. But the Journal suggests there could be more to it than that, although the investigation is reportedly still in its early stages.
Meanwhile, special counsel Robert Mueller is apparently plotting "phase 2" of his investigation into foreign influence in U.S. politics. Mueller's work thus far has probed potential ties between Trump and his associates with various Russian entities. Now the team is expanding its focus to consider Middle Eastern countries, too.
"In court filings that are set to drop in early 2019, prosecutors will begin to unveil Middle Eastern countries' attempts to influence American politics, three sources familiar with this side of the probe" said, according to Erin Banco at The Daily Beast. "In other words, the 'Russia investigation' is set to go global."
Mueller's team is reportedly looking into interactions between U.S. figures and "influential individuals from other foreign governments, including the UAE, Saudi Arabia, and Israel."
FREE MINDS
America's War on Drugs never wanes, it just takes new forms. Confronted with a massive spike in fentanyl overdoses and deaths, the feds are pledging to take more state fentanyl cases to federal court, where mandatory minimum sentencing laws prohibit judges from issuing the lighter punishments available in state sentencing.
FREE
MARKETS
Twitter turnaround. The company struggled to make money for years. Now it's seeing growth as competitors' momentum stalls. Twitter stock "has surged nearly 50 percent since the beginning of 2018, crushing competition from Facebook and Snap, and tracking for its best annual performance ever," reports CNBC. And "advertising revenue grew by 29 percent in the September quarter, its third quarterly increase of more than 20 percent."
"The knock on Twitter is that the daily average user growth has been slowing for the last few quarters, but keep in mind that they're really focused on shutting down fake accounts, so I think a number like that is really important for Facebook where people might only log in once a day, but with Twitter it's more about the user engagement," Strategic Wealth Partners President Mark Tepper told CNBC yesterday.
QUICK HITS
• Read Ken White on why the Michael Flynn investigation and prosecution has (contra The Wall Street Journal) been business as usual for the FBI.
• A seven-year-old girl died of dehydration in Customs and Border Protection custody last week. From The Washington Post:
According to CBP records, the girl and her father were taken into custody about 10 p.m. Dec. 6 south of Lordsburg, N.M., as part of a group of 163 people who approached U.S. agents to turn themselves in. More than eight hours later, the child began having seizures at 6:25 a.m., CBP records show. Emergency responders, who arrived soon after, measured her body temperature at 105.7 degrees, and according to a statement from CBP, she "reportedly had not eaten or consumed water for several days."
• Nearly 15,000 immigrant children are now being held in federal custody. "Most of migrant children are teenage boys from Central America who travel to the border alone," reports NPR.
• Senior Wall Street executives say they're avoiding young female colleagues out of fear of sexual harassment claims.
• A federal appeals court just struck down part of the Trump administration's revised rules on the Obamacare contraception mandate. But the ruling only applies to residents of four states.
• Bomb threats seeking Bitcoin as ransom were sent to people in the U.S., Australia, Canada, and New Zealand.
• The federal deficit for November was around $205 billion, according to the Treasury Department's latest announcement. "Federal spending in November was $411 billion, up 18 percent from the same month in 2017, while receipts were $206 billion, down 1 percent compared to November 2017," reports Reuters.
• Some federal student loans will be forgiven for attendees of for-profit colleges that shut down. "The discharge of loans applies automatically to about 15,000 students who attended now-defunct colleges that closed between Nov. 1, 2013, and Dec. 4, 2018," notes NBC News. Some $150 million total will be canceled.
• A Ukrainian court has found two state officials guilty of meddling in the U.S. 2016 election by leaking a ledger showing payments from former president Viktor Yanukovych and then–Trump campaign manager Paul Manafort.
• The attempt to repeal the repeal of a minimum wage raise for D.C.'s tipped workers is over.
• Cincinnati is the latest city to raise the smoking age to 21.
• Mario Vargas Llosa's new book The Call of the Tribe is "a condensed history of three centuries of classical liberal thought, from Adam Smith to Jean-François Revel, that doubles as a kind of intellectual autobiography." It's not yet available in English.
• "Among the many questionable bits of the Terrorist Regulation," reports Techdirt, "are that it will apply no matter how small a platform is and even if they're not in the EU, so long as the EU claims they have a 'significant number' of EU users."