Feel-Good Story of the Day Until Someone Puts an Eye Out
Nine-year-old Colorado boy leads successful challenge to 100-year-old ban on snowball fights.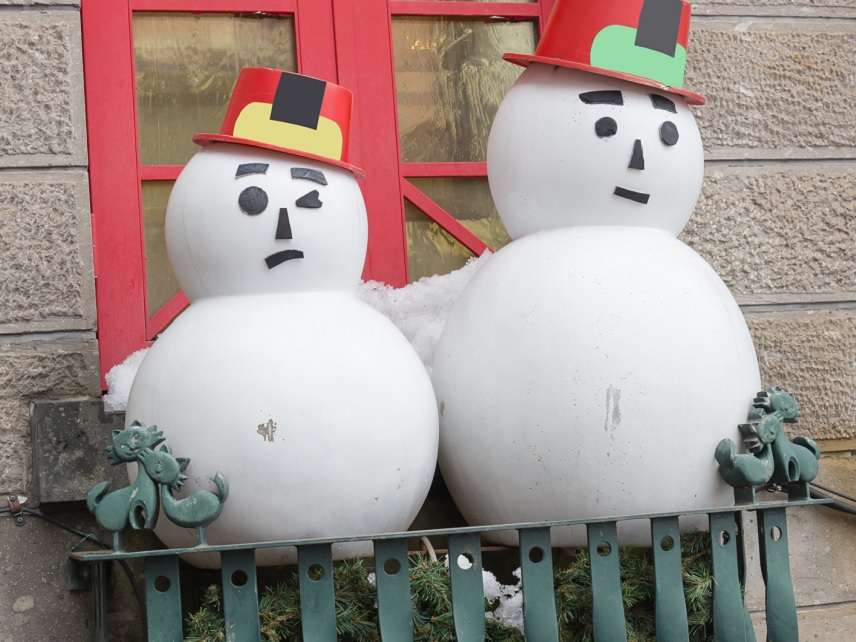 Here's the feel-good story of the day, at least until somebody put an eye out.
Nine-year-old Dane Best lives in Severance, Colorado, where a ban on snowball fights has been in place for 100 years. Even though the rule wasn't enforced, the kid was pissed about that, explains Newsweek.
"I think it's an outdated law," Best said. "I want to be able to throw a snowball without getting in trouble."

The young boy asked his mom's permission before taking his first steps in the political sphere. "She called the town hall and then she told me I had to make a speech," he explained to CBS Denver.

Best also gathered more than 20 signatures toward a petition on the issue, the outlet stated.

On Monday, the young politician gave his presentation to the Severance Town Board. "The children of Severance want the opportunity to have a snowball fight like the rest of the world," Best said during the speech, according to The Greeley Tribune. "The law was created many years ago. Today's kids need a reason to play outside."

Although he faced difficult questions from the board—including: "Can we amend this ordinance to say that if you're over 60, no one can throw a snowball at you?"—officials were impressed with the boy's performance and agreed to repeal the ban.

Mayor Don MCleod then presented ceremonial snowballs to Best and his little brother Dax. The pair went on to became the first legal snowball-throwers in Severance's history.
Chalk one up for the little guy and the forces of free-range parenting everywhere.
I'm sure I'm not the only who is a little disappointed that the Best brothers didn't immediately take those snowballs and whip them directly into the collective mushes of the Severance Town Board. Which might explain why some of us can't have nice things.