Rejoice, Angelenos! Your Bacon Dogs Will Soon Be Street Legal
After years of conflict and erratic enforcement, Los Angeles finally passes a formal plan to allow street vending.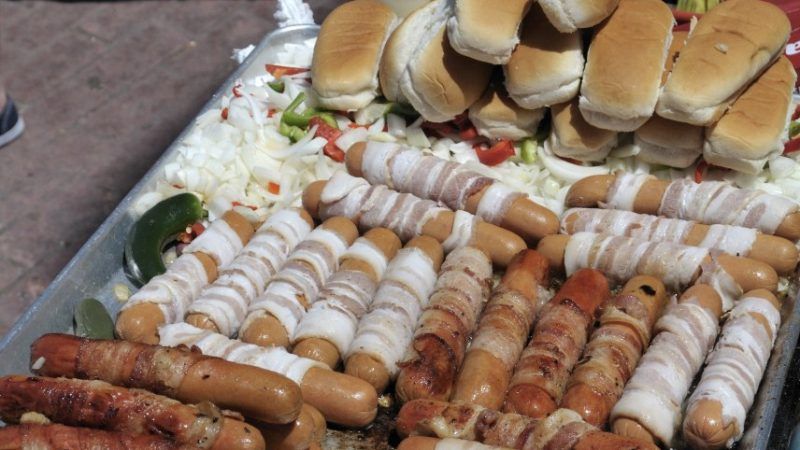 (Gunnar Kullenberg Stock Connection Worldwide/Newscom)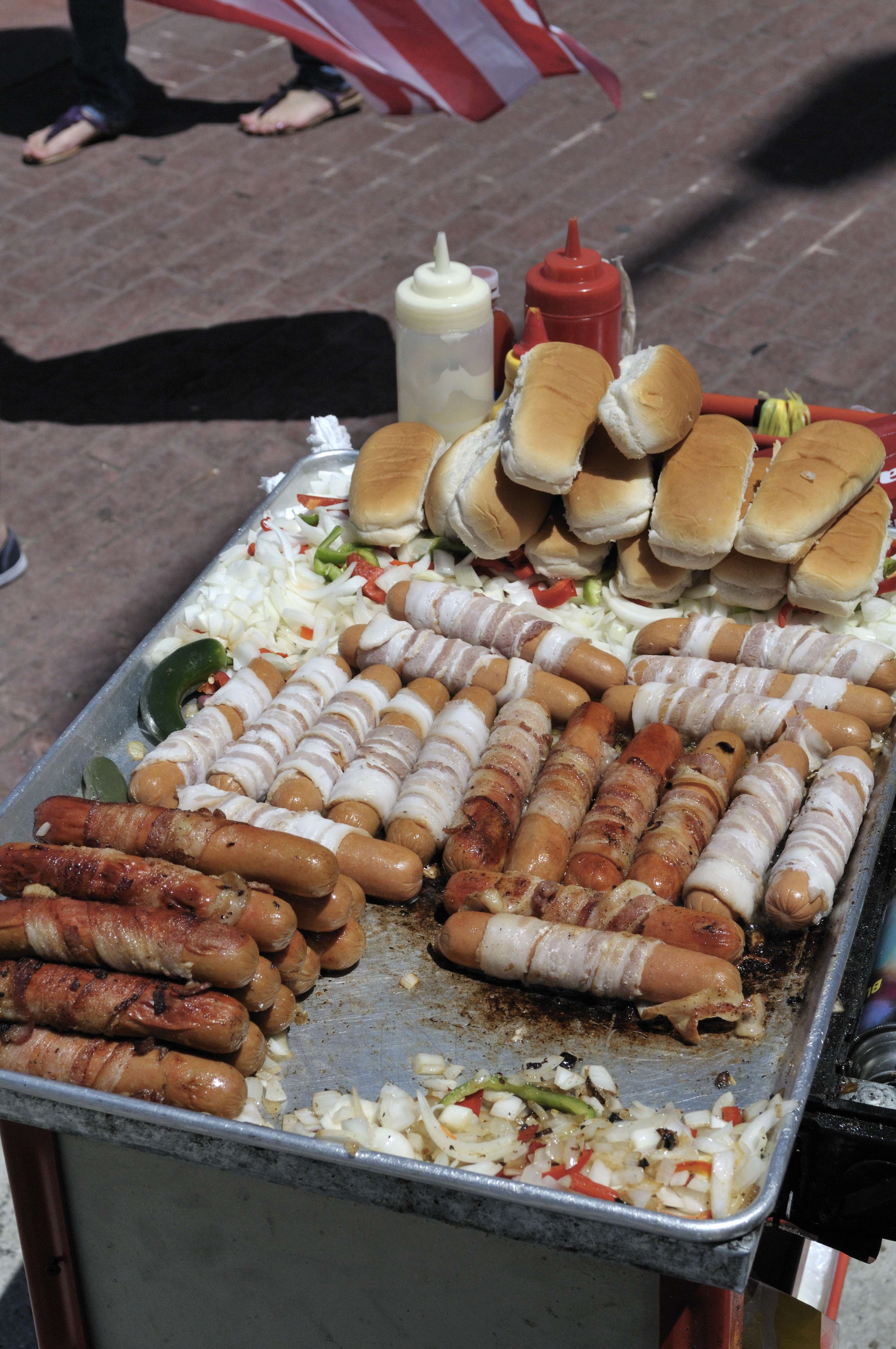 Los Angeles City Council today unanimously approved a bunch of rules and regulations for street vending. While that doesn't exactly seem like a reason for pro-market, pro-entrepreneurial libertarians to celebrate, the new rules will hopefully be better than what came before: a street-level gray market where erratic enforcement made it risky for Angelenos to make a living.
There was no shortage of stree vendors prior to Wednesday, but they were able to operate in the open only because Los Angeles is an unmanageable monstrosity that defies all attempts to control its citizenry (it's one of the things I love about it). Some street vendors operated just fine, while others were subject to harassment and even imprisonment unless they shelled out for costly carts.
Some Los Angeles leaders have been working for years to make street vending legal. The pressure increased as immigration enforcement skyrocketed under President Donald Trump. Interactions with law enforcement had the potential to put street vendors—most of whom are immigrants, some not here legally—at risk of deportation. Finally, over the summer, state lawmakers forced the hands of Los Angeles leaders and other California municipalities by legalizing street vending.
The state law permits cities to adopt regulations and licensing processes to control where and when street vending can happen. It does make clear, though, that cities cannot ban the practice entirely nor confine street vending to certain neighborhoods. Even better, the state law dismissed any current cases of criminal prosecutions for street vending and created a mechanism to get previous convictions dismissed. The law also requires that violating street vending regulations be handled by administrative fines, not criminal misdemeanor charges.
Los Angeles City Council had agreed earlier in the year to start drafting its own regulations to end the criminalization of street vending. Today they passed the first of the regulations, though as LAist explains, there's more to hammer out. The city wants permit fees, but they don't yet know how much to charge.
Knowing Los Angeles, they'll set them too high in order to bring in revenue, and the city will remain chock-full of illegal street vendors. On the bright side, those vendors will no longer face criminal prosecution for making tasty food that other Angelenos clearly want. Our bacon-wrapped hot dogs are (mostly) safe.
Want to know how long this nonsense has been going on? Check out this ReasonTV video from a decade ago about L.A.'s war on bacon dogs, hosted by Drew Carey: