Texas is Trying to Execute a Man for a Murder He Didn't Commit
The Texas Court of Criminal Appeals denied a recommendation to relieve him of execution.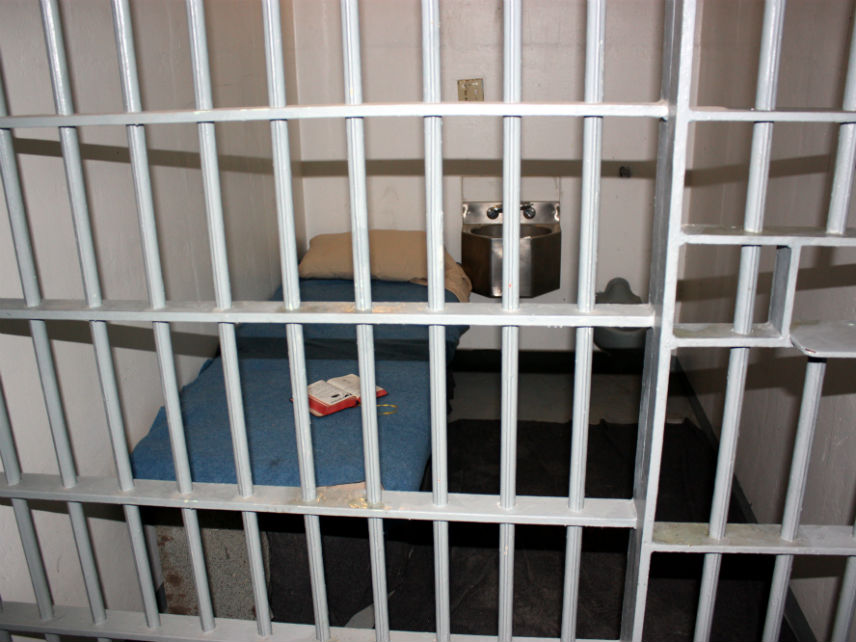 Can a state sentence someone to death for a murder that they didn't commit? According to Texas, the answer is "yes."
In 1996, 22-year-old Jeff Woods was involved in the robbery of a convenience store, which resulted in the death of Kris Keeran, the store clerk. Woods was outside in the getaway vehicle when his co-conspirator, Danny Reneau, fatally shot Keeran. Though Woods did not kill the clerk, both he and Reneau were sentenced to death. Reneau was executed in 2002.
Now, 22 years later, Woods' lawyers are fighting to get him off of death row.
Last Wednesday, the Texas Court of Criminal Appeals denied a trial court's recommendation to relieve Woods, who is now 45, of execution. The court argued that Woods posed a future threat because of a previous robbery with Reneau. This assessment was based in part on a 1998 testimony from psychiatrist Dr. James P. Grigson, who carries the nickname "Dr. Death."
Grigson's influence in the case has been controversial. His method for determining an inmate's likelihood to reoffend was questioned by Woods' lawyers as they argued that Grigson almost always concluded that defendants would be future dangers. A 2004 article, which looked closely at Grigson's career, states that he often did not even meet with the defendants he recommended for death. Grigson was eventually expelled from both the American Psychiatric Association and the Texas Society of Psychiatric Physicians for his predictability methods, which the boards deemed unscientific.
Now that the appeals court has made its decision, it will now set an execution date for Woods. But there is still hope. A request for commutation can now be filed on his behalf. Lucy Hale, the prosecutor in Wood's initial trial, sent a letter to the Texas Board of Pardons and Parole in August 2017 asking Gov. Greg Abbott to reduce Woods' sentence to life in prison. Hale noted in her letter that she was unaware of Grigson's history. Had she been made aware, she would have decided against asking him to testify.
As previously explained by Reason in 2016, Texas' "law of parties" is to blame for Woods' placement on death row. Though he was not directly responsible for the taking of Keeran's life, Texas law demands that a person who has aided someone else while they commit a capital murder is similarly eligible for the death penalty.
Bonus link: Texas is not the only state with overzealous sentencing demands. An Illinois mother is currently dealing with the consequences of being on the sex offender registry despite not being a sex offender.