'We Will Close the Border Permanently If Need Be': Reason Roundup
Plus: The App Store on trial.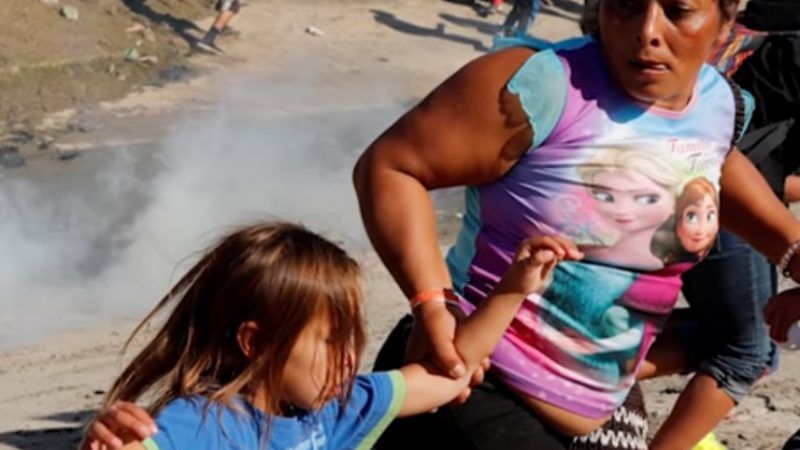 (screenshot/The Guardian )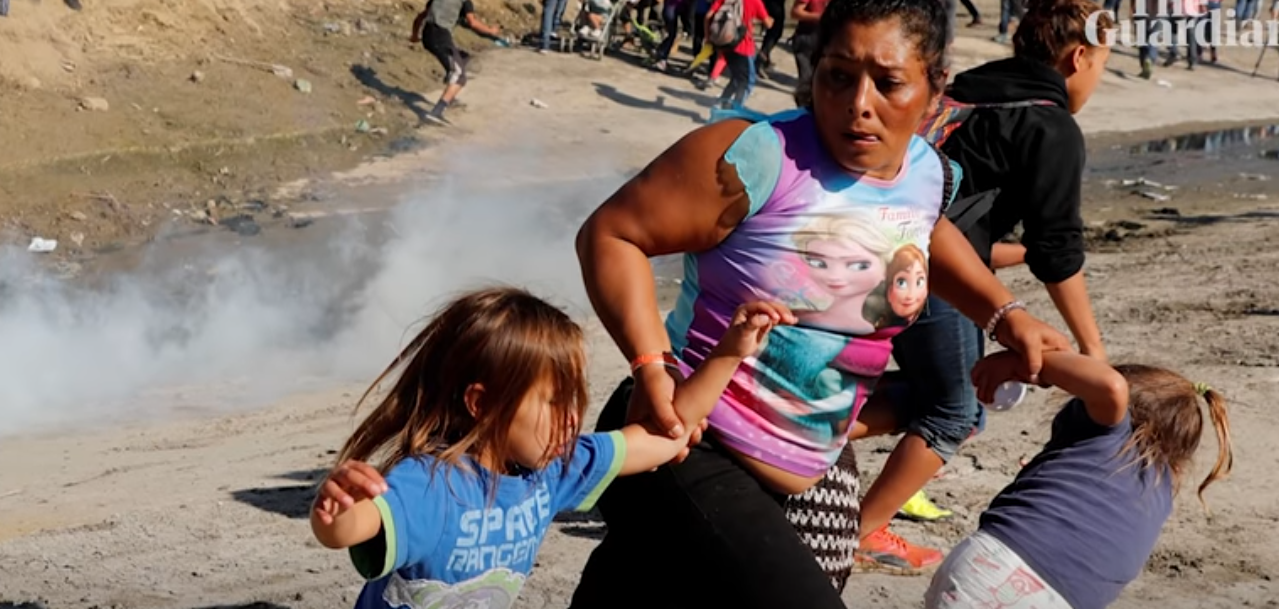 "We will close the Border permanently if need be," President Donald Trump tweeted Monday morning after a tumultuous weekend at the U.S.–Mexico border near Tijuana and San Diego. On Sunday, Customs and Border Patrol (CBP) agents used teargas on Central American migrants seeking asylum in the United States—a toxic cloud that wafted far past the minority of rioters and into a peaceful protest that included young children.
For hours after that, CBP shut down the busy port of entry to all legal foot and motor traffic. The port is normally privy to about 100,000 people a day, notes The Washington Post.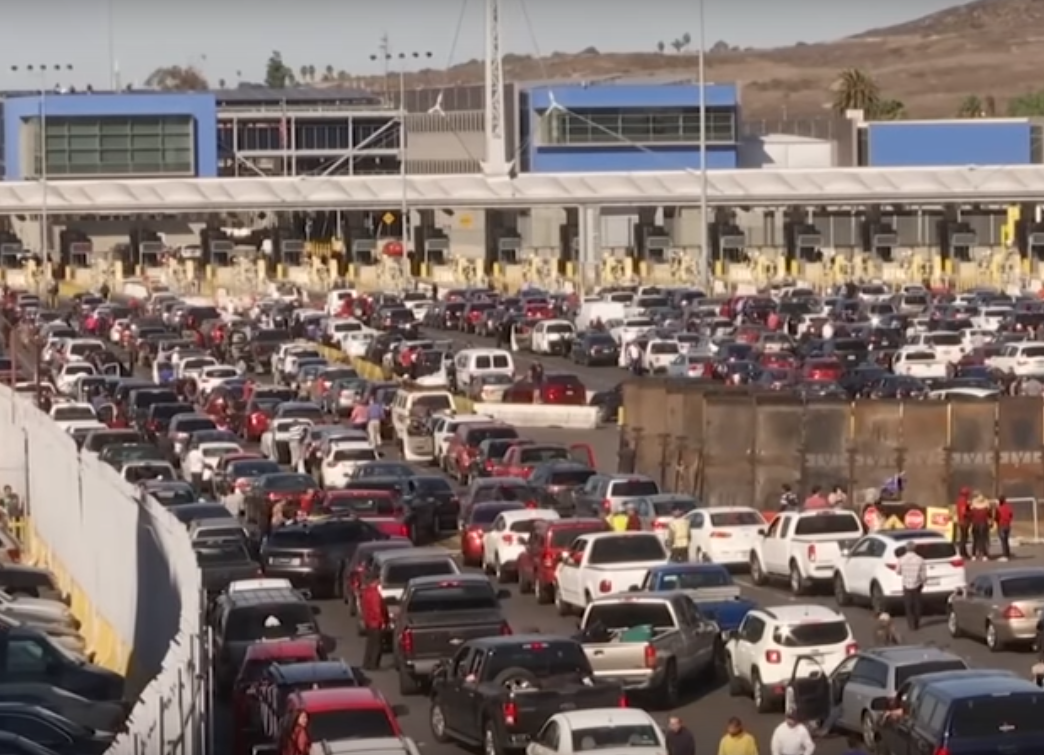 It's also where asylum-seekers can have their claims processed. The limit for processing claims there is 100 per day, though lately CBP has fallen far short of that. Saturday and Sunday saw just 40 people per day admitted to submit asylum claims.

Meanwhile in Tijuana, thousands of asylum-seeking migrants are camped out in a large and cramped sports arena, part of a caravan that started in Honduras. In the past two weeks, say Mexican authorities, their numbers have grown to more than 8,000—almost entirely in Tijuana and Mexicali. The mayor of Tijuana has declared it a humanitarian crisis.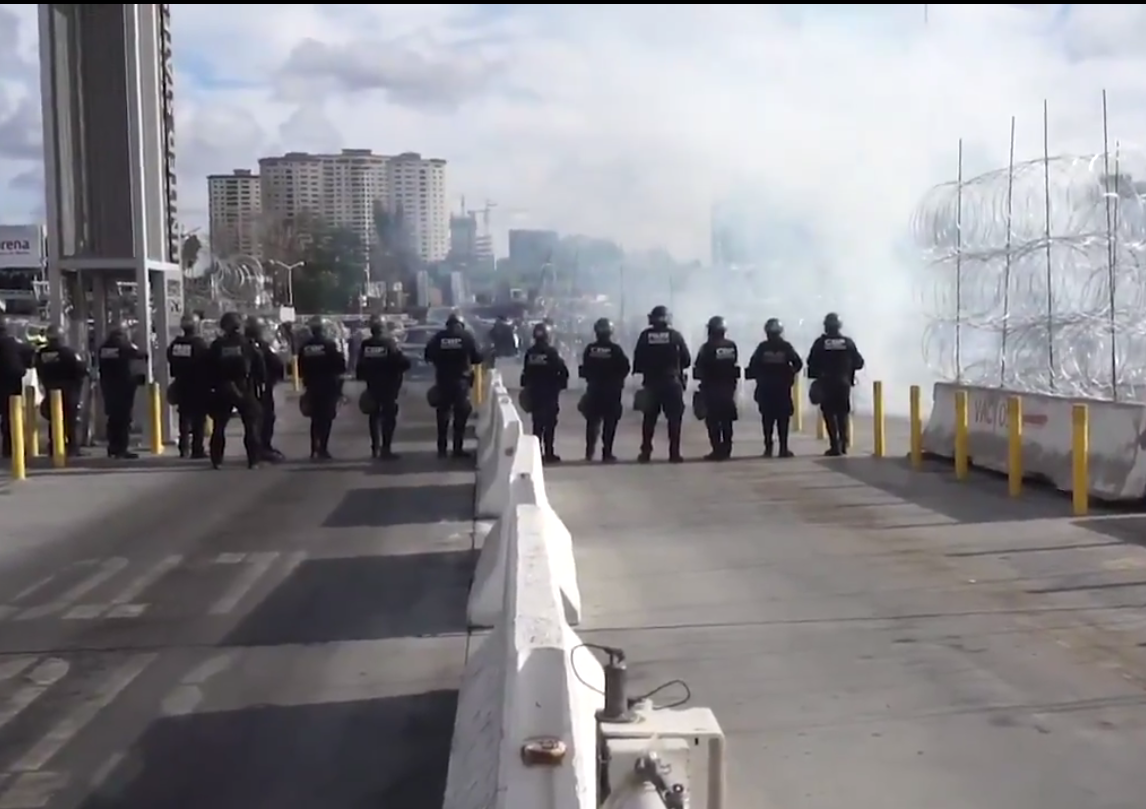 During yesterday's chaos, "thousands stayed behind the sports complex," notes the Post. But a small portion held a protest against the slow pace of the asylum claim process. Among the protesters, "the majority of the group approached and gathered at the fence peacefully." But as protesters approached a pedesterian crossing,
Mexican police in riot gear blocked their way, and a scuffle broke out between police and a couple of dozen protesters. After the protesters were rebuffed, the situation grew more chaotic, with some migrants running across a dry canal and others trying to cross in different places.
CNN reports that about 500 people "overwhelmed police blockades"; 39 people were arrested by Tijuana police. As some ran toward the border, CBP agents fired tear gas and rubber bullets.
Strong breeze carried US-launched teargas deeper into Mexico. Migrants ran for hundreds of yards before escaping the cloud. #migrantcaravan

— Chris Sherman (@chrisshermanAP) November 25, 2018
Here is CBP's statement: "Today, several migrants threw projectiles at the agents in San Diego. Border Patrol agents deployed tear gas to dispel the group because of the risk to agents' safety. Several agents were hit by the projectiles. The situation is evolving and a statement is forthcoming."
FREE MARKETS
Is the App Store a monopoly? If you want an iPhone app, you have to get from Apple's own digital store. Does this amount to an illegal monopoly by Apple? That's what the U.S. Supreme Court will consider today in Apple Inc. v. Pepper. Read more about the case here.
QUICK HITS
ICYMI: Georgia woman is suing after GBI found that blue substance in her car that led to her spending three months in jail was not meth — it was cotton candy https://t.co/jOWEXGCfCC

— AJC (@ajc) November 24, 2018
• The U.S. abortion rate has hit another record low, according to the latest data. The numbers cover 2015 and were released last week.
• "The hope is that the next attorney general has drug policy ideas that are not straight out of the 1980s," said Drug Policy Alliance Director Michael Collins.
• Twitter has added "deadnaming" to its list of unforgivable sins.
Twitter revised its terms of service to ban "deadnaming". I am trans and this is a thread on what "deadnaming" is.

— Corinna "Stop Breaking the Web" Cohn (@corinna_cohn) November 24, 2018