British School Bans Expensive Coats So Poor Students Won't 'Feel Stigmatized'
Bans like these just encourage a victim mentality.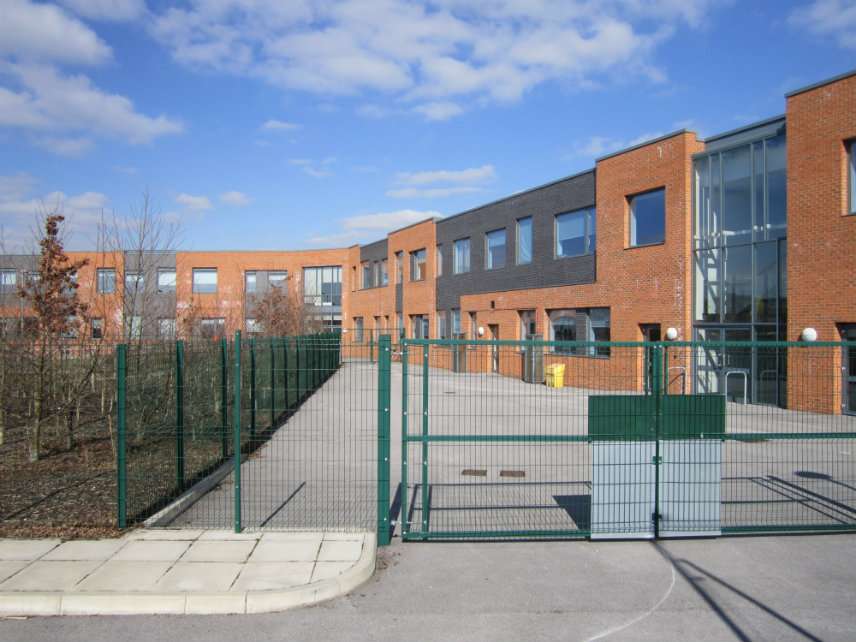 A U.K. secondary school is banning a variety of designer jackets in an effort to stop "poverty-shaming."
Parents of students at Woodchurch High School, an institution in northwestern England, received a letter earlier this month from the school regarding the new policy. "Pupils will not be permitted to bring in Canadian [sic] Goose and Monclair [sic] coats after the Christmas break, the letter reads. "Some have also asked whether Pyrenex coats, which are also in a similar price range (with some also having real fur) will also be prohibited," it adds, before confirming "that these brands will also be prohibited after Christmas."
Headteacher Rebekah Phillips tells The Independent that some students had been coming to school in 700 pound (nearly $900) coats. This wasn't good for students whose parents couldn't afford such clothes. "They feel stigmatized, they feel left out, they feel inadequate," she says.
It's all part of a larger effort to prevent "poverty-shaming," Phillips tells the BBC. "We met with groups of pupils and made the decision in consultation with them," she says. "The pupils spoke to us about the pressure on families and the pressure on themselves to wear particular branded coats." According to Phillips, some parents requested the ban as well.
Many of Woodchurch High School's students—46 percent, according to CNN—are indeed poor. That's why the school provides free sanitary products and requires students use a certain type of backpack, so they don't pressure their parents to buy more expensive ones.
A YouGov survey suggests the British public largely agrees with the school's decision, with 68 percent saying they support it.
The backstory to the ban isn't clear. If this is just a case of some children feeling bad—or some adults worrying that kids will feel bad—because they can't afford the things some of their peers have, then the policy seems more likely to encourage a victim mentality than to help students feel better. Not being rich is nothing to be ashamed of; it hardly helps to tell kids that other people's clothes could "stigmatize" them.
It's possible, on the other hand, that some rich students were actively bullying other kids because of their clothes, and that the ban is an attempt to put an end to such cruelty. But in that case the school should target the behavior, not the clothes—and focus on the bullies rather than adopt a prohibition that affects everyone.