NYC Councilman Wants to Spy on Bar Patrons in Order To Stop Sexual Harassment
What happens when social justice and city bureaucracy meet? Everyone loses a little more privacy, and workers and business-owners alike suffer.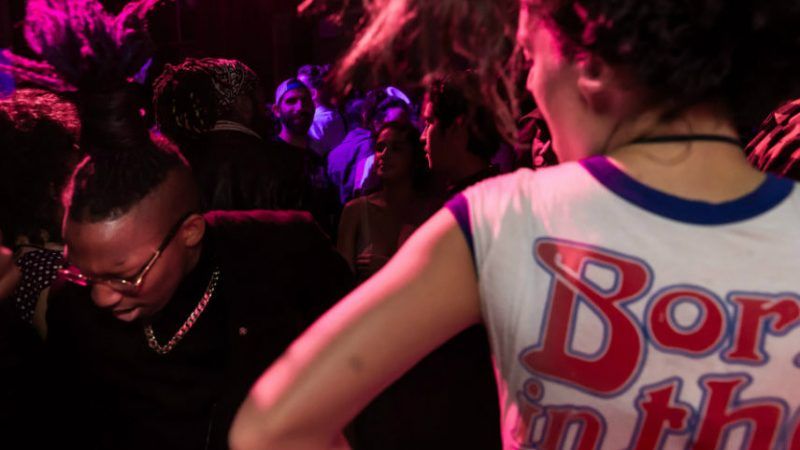 (Deborah Lowery/Polaris/Newscom)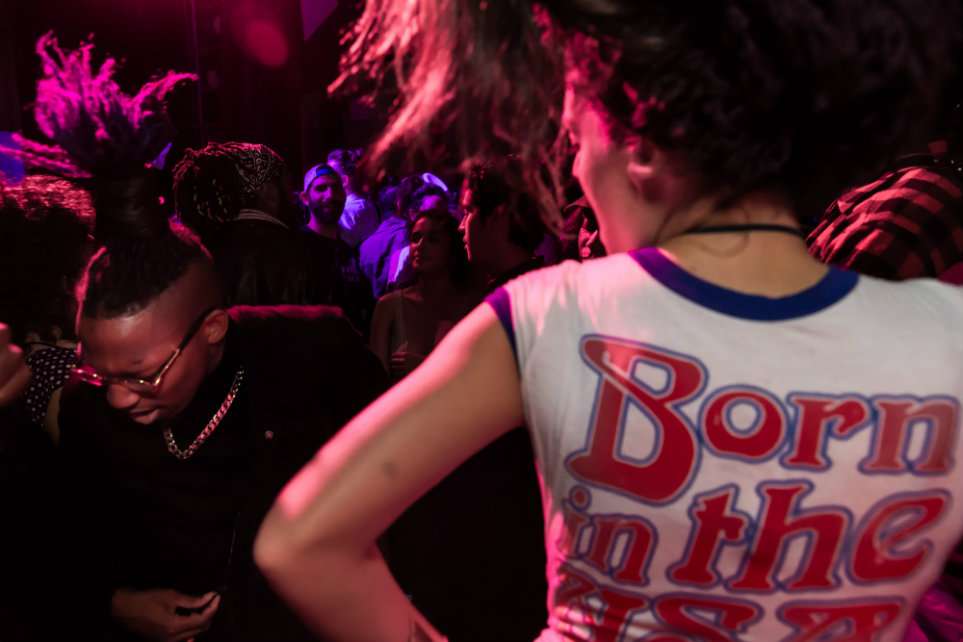 Intent on leaving no space unmoderated by peeping bureaucrats, New York City Councilman Rafael L. Espinal Jr. is advocating for sophisticated surveillance cameras in all nightlife establishments, mandatory sexual-harassment intervention training for their staff, and fines for establishments that don't display signs telling patrons that they're in a "harassment free zone" and "consent is mandatory."
Espinal's proposal would establish all sorts of mandatory digital surveillance of patrons at New York bars, clubs, and restaurants. Per the new rules, businesses would have to install digital video cameras "sufficient [in] number, type, placement, and location to view and record all activity in front of and within 15 feet of either side of each entrance or exit" and these cameras "shall be sufficiently light sensitive and provide sufficient image resolution (supported by additional lighting if necessary) to produce easily discernible images recorded at all times."
Footage obtained must be "indexed by dates and times and preserved for a minimum of 30 days so that they may be made available to the police department and other government agencies acting in furtherance of a criminal investigation or a civil or administrative law enforcement purpose," says the bill, which was discussed by the Council last week.
"We can promote consent and fight sexual harassment through our nightlife venues," tweeted Espinal, who represents Bushwick, Brownsville, Cypress Heights, and nearby areas in Brooklyn, and is also the author of a recent effort to ban plastic straws. "Legislation I introduced working with @houseofyesnyc will do that."
House of Yes is a Bushwick performance venue and event space known for aerial shows, burlesque dancing, fetish parties, and an old-timey-jazz-club meets warehouse-party vibe. Previously, House of Yes teamed up with Espinal to promote a voluntary "consent is mandatory" poster campaign to local businesses on Halloween.
Elected in 2011, Espinal was also instrumental in helping "repeal New York's nearly-century-old cabaret law, which forbid dancing in bars without a cabaret license—a vestige from the anti-speakeasy era, often used by mayor Rudy Giuliani to harass bars that received noise complaints," notes Danielle Wayda at Vice. He helped create the city's first Office of Nightlife last year.
While Espinal may have opposed using city laws to harass establishments for conventionally conservative or prudish reasons, however, he's not opposed to harassing them for the "right" reasons.
Legislation Espinal introduced on October 31 would make the display of "Consent Is Mandatory" posters mandatory, and require bartenders, security guards, waiters, and other staff to go through so-called "bystander intervention training," centered on dealing with harassment among patrons. Per the draft legislation: "every nightlife establishment with five or more employees shall annually conduct a harassment training for all employees employed within the city of New York." Security guards would also be subject to more stringent licensing requirements and checks.
Failure to hang the posters in the right spots or keep adequate records of staff training could mean a $500 fine. Violating surveillance-camera requirements could cost businesses $1,000 per violation.
And of course, making sure folks are complying with the new rules gives cops and regulators pretense to pop by private establishments and check everybody's paperwork.
The legislation itself invokes #MeToo, and Wayda describes Espinal's proposal as a step toward "making nightlife venues and bars zero-tolerance spaces for sexual harassment." But there are already rules against workplace sexual harassment, and against all manner of sexual activity without consent, from the mild to the most severe. These new measures likely won't stop harassment. The poster campaign amounts to a useless, feel-good symbol, the new training will be a time-suck for employees, the new rules open the way for more government harassment of entrepreneurs, and the surveillance requirements will further erode the amount of private space in an already heavily surveilled city.
To get serious about stopping sexual violence and workplace harassment, New York should start by doing something serious about the sexual predators in its own police ranks, keep working on improving the city's response to sexual assault and harassment complaints, and help ensure that hourly workers in bars and restaurants get the same protection and consideration as victims in higher income brackets. Mandatory agitprop from bureaucrats is a waste of money, while more surveillance of bar patrons and monitoring of nightlife workers has the potential for far worse damage.