Big Changes for Birth Control Rules, but Not Big Enough
The Obamacare contraception mandate is getting a Trump-era overhaul.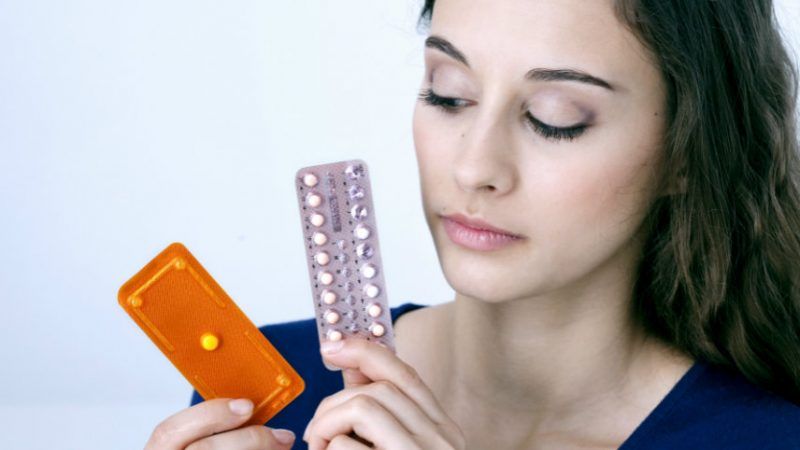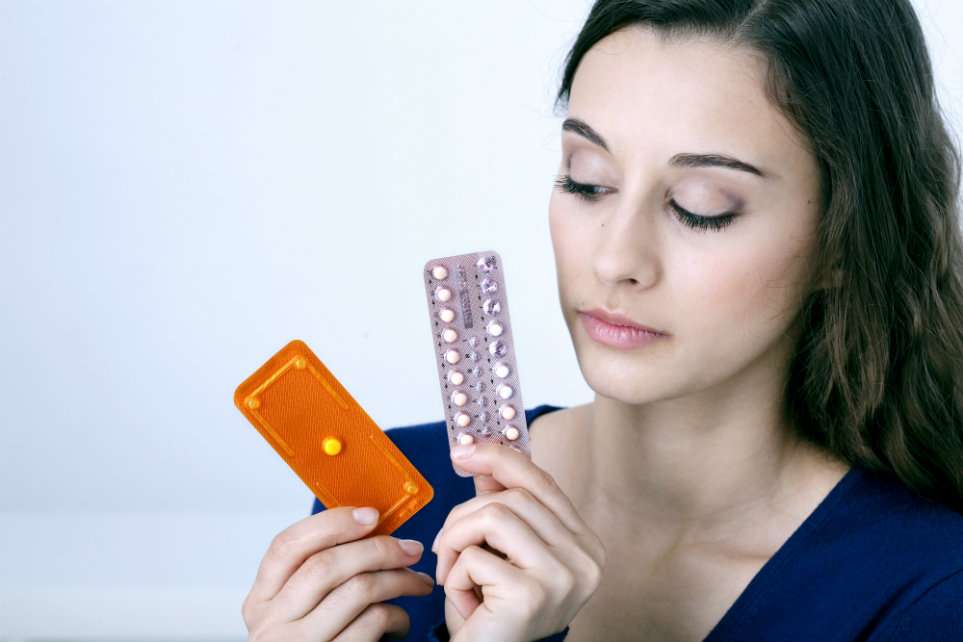 There's a lot to unpack in the government's new rules regarding birth control, health insurance, and personal ethics. Issued this week and slated to take effect in January, the rules revise Obama-era directives on the now-notorious contraception mandate and are very similar to draft rules released in October 2017.
Lawsuits quickly followed that first Trump-administration attempt at a revision. By the end of last year, two federal judges had temporarily blocked enforcement of the changes.
The new "Final Rules on Religious and Moral Exemptions and Accomodation for Coverage of Certain Preventive Services Under the Affordable Care Act"—issued jointly by the departments of Health and Human Services (HHS), Treasury, and Labor—differ from the earlier rules "in technical ways," say the departments in a November 7 statement.
The good news is that the rules respect religious freedom without veering into ideology on their own accord. (You can ignore the outrage peddlers trying to portray the changes as some sort of religious fundamentalist plot.) They set up more consistent and expansive protections for people with religious or moral objections to birth control. And they should stop the onslaught of lawsuits against HHS from objecting employers.
"The Trump administration inherited dozens of lawsuits filed against HHS by organizations with sincerely held religious or moral objections" to the Affordable Care Act's contraception mandate, says the HHS/Labor/Treasury statement. It notes that Obamacare "did not require contraception coverage in health insurance," merely the coverage of certain to-be-determined "preventive services," and that it exempted grandfathered-in plans from even this broad requirement.
It was in 2011 that federal regulators defined preventive services to include all FDA-approved contraception methods, meaning all employer-sponsored health insurance plans were required to cover them at no point-of-sale cost to the insured. An exemption was offered to churches, religious orders, and religious auxiliaries with doctrinal opposition to some or all forms of contraception.
Religious nonprofits could not get a total exemption but could apply for an "accomodation." This entailed notifying the government of their objection to offering health plans with contraception coverage, at which point the government would arrange for the health insurer or another third party to provide the coverage. After the Supreme Court's 2014 ruling in Burwell v. Hobby Lobby Stores, this accomodation was extended to closely held for-profit organizations, too.
Democrats feared that a Republican-controlled Congress and the Trump administration would kill the contraception mandate entirely. But the new rules offered last year and their 2018 update both leave the mandate mostly intact while carving out more and broader exceptions.
Under the first new rule, churches, religious orders and auxiliaries, nonprofit and for-profit organizations, non-public institutions of higher education, and "other non-governmental employers with religious objections" are allowed to opt out "on the basis of sincerely held religious beliefs." Insurance issuers can also opt out if all of the companies they provide plans to are also exempted. And individuals can opt out of being insured by a plan that includes contraception coverage to the extent that their employer and insurance issuer are willing to provide another option.
Under the second new rule, all of the above except publicly traded businesses can get an exception based on "non-religious moral convictions opposing services covered by the contraceptive mandate."
In either case, the accomodation is available, but it is also "voluntary, at the option of the entity," the departments explain. "That is, an otherwise exempt entity can elect to take advantage of the accommodation, which would provide contraceptive coverage to its employees and their dependents," but does not have to.
That brings us to the bad news: A lot of women could lose any insurance coverage for contraception. HHS and company estimate that the changes "may affect the coverage of approximately 6,400 women," and could impact up to 127,000 women.
Thousands of women losing coverage for contraception is no good, even if you don't think that the solution is forcing others to subsidize the service. Less access to or use of contraception means more unintended pregnancies, and more unintended pregnancies means more of all sorts of negative outcomes.
Liberal activists have been objecting to the changes by doubling down on the insistence that all employer-sponsored health plans must offer contraception coverage. But there's a third way, one that doesn't dictate that employers violate religious principles or ethical convictions but also helps ensure low-cost access to at least some forms of birth control for people whose health insurance doesn't cover it (as well as for the many women without health insurance or those who need access to it without a spouse or family member knowing): The FDA could allow hormonal birth control pills to be sold over the counter.
Over-the-counter contraceptive pills would both drive down costs and increase ease of access for women regardless of whether they're insured. And in conjunction with the repeal of other unnecessary regulations about how birth control can be prescribed and obtained, all sorts of new services and venues that make obtaining birth control easier could flourish. (Emergency contraception, one of the most contested forms of birth control among those with religious objections, is already available without a prescription in the U.S.)
Freeing birth control pills from prescription-drug status is an idea that people across political factions (and the American College of Obstetricians and Gynecologists) have backed in the past. Hopefully, the new contraception-mandate rules will finally lay to rest the years of fighting over this issue, which ultimately affects a very small minority of American women, and start us working toward solutions that expand contraception access for all.