Bigfoot Erotica Aficionado Denver Riggleman Beat Olivia Wilde's Mom in Virginia Congressional Race
The race that 2018 deserved.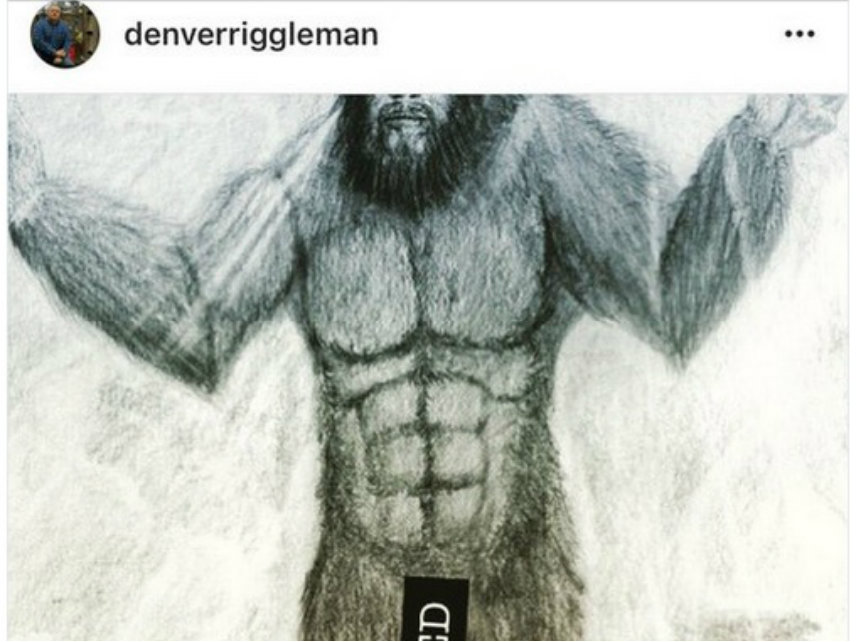 Republican Denver Riggleman defeated Democrat Leslie Cockburn on Tuesday night in Virginia's 5th district.
Or, as you might remember them from the moment a few months ago when the race briefly made national headlines: the guy who was into Bigfoot erotica, and actress Olivia Wilde's mom.
The race to replace retiring Republican congressman Tom Garrett took a weird turn in late July, when Cockburn's campaign published drawings of nude Bigfoots lifted from Riggleman's private Instagram account. The creature's genitals were censored, and Riggleman's head was superimposed over them. In the caption on the photos, Riggleman had claimed they could be used as cover art for a book he was writing—a book about, you guessed it, the mating habits of the mythical ape.
Cockburn accused Riggleman of being "a devotee of Bigfoot erotica," because at least 2018 has a sense of humor. Oh, she also accused him of campaigning with a known white supremacist—which in most normal years would probably have been the bigger story.
The race was considered a toss-up by several national pollsters, because what else could you possible rate a race between a guy who wants to smush with Sasquatch and an Emmy-winning TV journalist running for Congress in rural Virginia?
With 99 percent of precincts reporting, Riggleman had 53.6 percent of the vote.
Not that I'd want to try to draw any more significant meaning out of a congressional race this ridiculous, but Riggleman's victory was celebrated Tuesday on Twitter by Roy Beck, the founder and CEO of anti-immigrant nonprofit Numbers USA. He credited Riggleman's win to his support for E-Verify (which doesn't work) and stricter border control, while claiming Cockburn was "for amnesty."
But, personally, I think it was the Bigfoot porn.