Cops Showed Up To Stop This Sacramento Restaurant From Selling CBD-Infused Cocktails
Buying and consuming CBD is legal in California, but selling food or drinks infused with CBD isn't.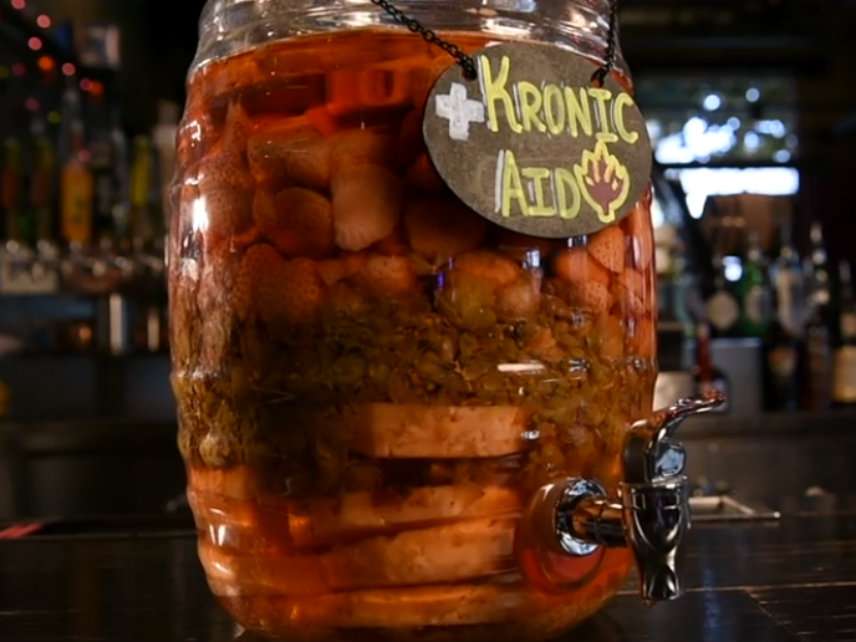 A Sacramento restaurant's general manager recently decided to try something new and offer customers a cannabidiol-infused cocktail. Thanks to California's marijuana regulations, though, he had to stop.
The Sacramento Bee first reported on Joel York's creation, which consisted of "an infusion of pineapple, vodka, hop flowers," and cannabidiol (CBD) mixed with lemon juice, triple sec, and sugar.
"It's something that I've seen at other restaurants in L.A. and San Francisco on their social media or websites," York tells Reason. He started selling it last month, charging customers at the restaurant he manages—R15—$10 per drink.
York didn't break any laws in gathering the ingredients for his concoction. CBD comes from marijuana but does not contain tetrahydrocannabinol (THC)—the compound that gets you high—and it's pretty easy to obtain legally in California. "I went to the local grocery store and bought it over the counter," says York. "I didn't show an ID or anything."
But while buying and consuming CBD is legal, selling food or drinks infused with CBD isn't. "CBD is an unapproved food additive and NOT allowed for use in human and animal foods per the FDA, and thus it is not approved in California," the California Department of Public Health said. The California's government's cannabis website makes it clear this applies to alcoholic drinks as well. And a bill signed into law in September by Gov. Jerry Brown (D) further codified these rules.
After interviewing York about his drink, the Bee said it contacted the Sacramento Police Department for comment. Officer Marcus Basquez later told the Bee that police then came to the restaurant and had one of the managers take the infusion off the shelf.
York, for his part, doesn't really have an issue with what happened. "They came in right away, told us to cease and desist," he says. "I don't want to insult ABC or the police department by going against anything that they want."
York can't sell the drink anymore, though thankfully, police did not issue any citations. Still, California should encourage these sorts of creations, not impede them. Marijuana infused-drinks—including cocktails and hemp beer—are often delicious. And if it's legal to sell marijuana for recreational use in California, it should certainly be legal to mix alcohol with weed extract that won't even get you high.
Then again, this is California, where residents can assume that everything which is not allowed is forbidden.