The Synagogue Shooting Survivors Need Blood, but Government Prevents Gay Men From Donating
Dr. Jerry Rabinowitz helped his local LGBT community before he died. Several in the Pittsburgh LGBT community cannot do the same for his.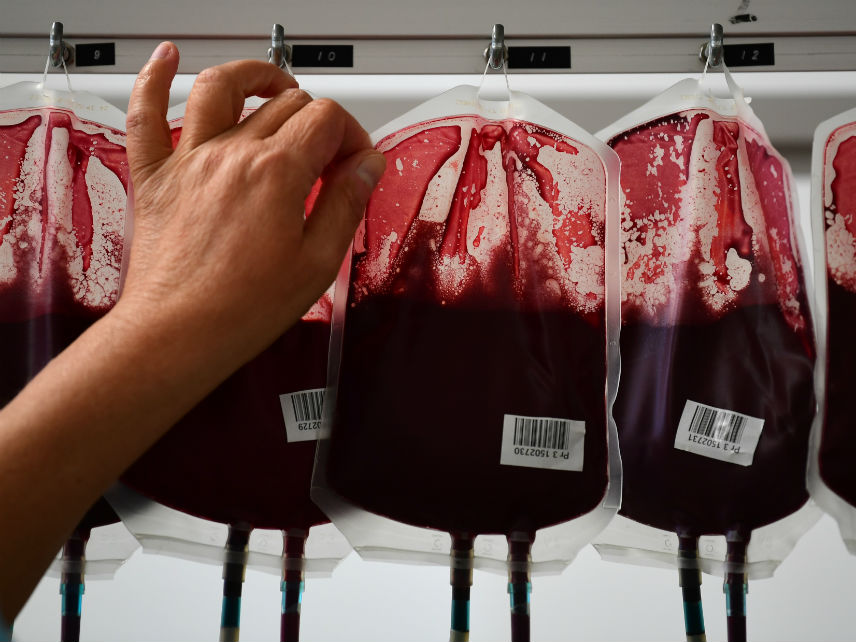 Dr. Jerry Rabinowitz, 66, lost his life in a mass shooting during Saturday services at a Pittsburgh synagogue. He was a hero. According to his nephew, Rabinowitz was shot and killed while searching for victims in need of a doctor. Those who had the pleasure of having Rabinowitz as a primary care physician remembered the dedication he had to his patients, and his heroism in caring for them. Michael Kerr was among Rabinowitz's former patients and he shared his experiences as an HIV patient of the doctor's in the mid-80s.
According to Kerr, Rabinowitz was known as the person to see because he was "known in the community for keeping us alive the longest." Rabinowitz also held his patients' hands without gloves and hugged them after each visit, a move that defied stigma about HIV in an era of ignorance and discrimination.
Though Rabinowitz provided members of his local LGBT community with lifesaving services, outdated government regulations prevent several gay men in the Pittsburgh LGBT community from doing the same for Rabinowitz's community.
Following the shooting, city officials asked for blood donations to help treat the wounded. A Food and Drug Administration (FDA) ban, though recently relaxed, heavily restricts gay men from donating blood depending on the last time they engaged in sexual activity.
For decades, the FDA prevented all gay men from donating blood due to a lack of knowledge about HIV and its treatment. But thanks to innovations in science, screening for the virus has significantly improved. The ban has since been criticized, especially in cases where gay men were prohibited from donating blood despite being able to prove that they tested negative for HIV. In 2010, the FDA even admitted that such donor deferral policies were "suboptimal in permitting some potentially high risk donations while preventing some potentially low risk donations."
In 2015, the FDA eased the restrictions ever so slightly to allow men who had not engaged in sexual activity in over a year to donate. As Reason's Scott Shackford observed, however, the new rule still goes overboard. Tests can now detect HIV in as little as two weeks to three months, making the year-long period an unnecessary delay. The new policy was particularly condemned after the 2016 Pulse mass shooting in Orlando, Florida, when it prevented several partners and friends of the victims from donating blood to help save their loved ones. The tragic event also highlighted more issues with the policy. For one thing, all blood donations are tested for HIV. For another, it also ignores gay men who engage in safe, monogamous sex while allowing heterosexuals who engage in risky sexual behaviors to donate.
While Americans remain divided on how to prevent tragedies like the one that took Rabinowitz's life, it should be a no-brainer that those who wish to help the victims in these events should not be prevented from doing so because of a misguided government rule.