Gab Dumped by Tech Companies Over Synagogue Shooter Posts but Twitter, Facebook, and Other Social-Media Giants Get a Pass: Reason Roundup
Plus: Brazil's worrisome new president, the long-tail of the housing crisis, and Brett Kavanaugh's replacement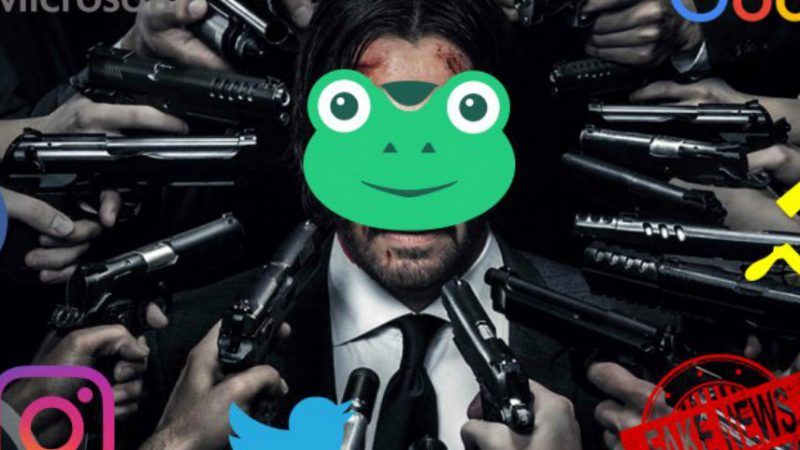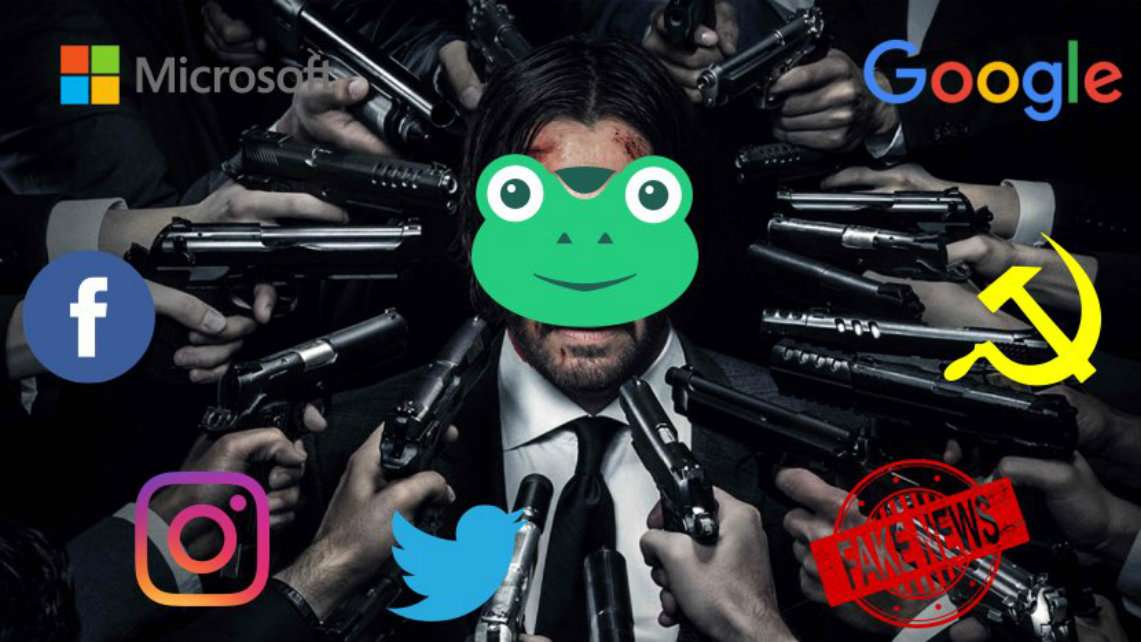 Social media selectively blamed for threats and violence. On Saturday, a man opened fire at Pittsburgh's Tree of Life synagogue, killing 11 people while shouting slurs about Jews. According to the online trail he left behind, the shooter—46-year-old Robert Bowers—disliked Donald Trump because he thought the president was "a globalist, not a nationalist" and beholden to Jewish interests. Bowers sometimes posted this and other deranged, anti-Semitic comments to the social-media platform Gab—which says it has been "work[ing] tirelessly with the FBI and DOJ on this case over the past two days to ensure justice is served."
Meanwhile, information about the online life of the "MAGA bomber" has also been trickling out. Cesar Sayoc Jr., the 56-year-old man behind last week's wave of psuedo-pipebomb mailings, was apparently quite active on Twitter and Facebook, where he posted increasingly out-of-touch and anti-Democrat screeds and memes for years before sending at least 14 potentially explosive packages to prominent liberals such as the Clintons, Barack Obama, George Soros, and Robert de Niro.
The New York Times found numerous instances of Sayoc sending Twitter threats. And at least one person reported these threats to the company but was ignored. In contrast, Bowers—despite many distasteful posts on Gab—does not seem to have directly threatened anyone before going on his murderous rampage.
Guess which social-media platform is taking more heat…
Despite the fact that Twitter and Facebook are just as "complicit" in enabling Sayoc as Gab is in giving voice to Bowers, payment processing companies have not been pulling their services from these social giants and supposedly enlightened liberal voices haven't been calling for their demise—yet Gab is getting both.
Web hosting company GoDaddy dropped Gab, giving it just 24 hours to find a new host or be disappeared from the web. As a result, Gab has temporarily gone down. The company posted the following statement yesterday:
— Gab.com (@getongab) October 29, 2018
Since Saturday, cloud company Joyent, payment processors PayPal and Stripe, and blogging platform Medium have all ceased doing business with Gab. "When a site is allowing the perpetuation of hate, violence or discriminatory intolerance, we take immediate and decisive action," said PayPal spokesman Justin Higgs in a statement.
Gab's temporary demise has spawned gleefully idiotic gloating from certain "progressive" and "anti-fascist" circles, which seem unconcerned that Gab is getting different treatment than its more entrenched and establishment competitors.
Gab has a reputation as a Trump-friendly platform and has long attracted anger, revulsion, and mockery for embracing the alt-right and anyone shunted from other social sites. Gab's treatment this weekend compared to the treatment of bigger and just-as-hate-filled platforms makes it abundantly clear that this isn't actually about stopping "hate speech" or holding social platforms "accountable" so much as shutting down a disfavored platform.
Those cheering now won't be doing so for long. The more that web platforms and tools are treated as synonymous with the speakers of the content they broker, the more that radicals right and left, social justice causes, and marginalized communities of all sorts will be shut out of the conversation.
Yup. This. I wrote about this a few months ago, suggesting we should be thinking about this before it got to the level where we *needed* to think about it. https://t.co/jHsmHJpiJn Perhaps time to restart that conversation… https://t.co/zLnDt3ePgK

— Mike Masnick (@mmasnick) October 28, 2018
FREE MINDS
Trump is considering Neomi Rao, administrator of the Office of Information and Regulatory Affairs, to replace Brett Kavanaugh on the U.S. Court of Appeals for the District of Columbia Circuit. "The judges of the D.C. Circuit can have an extraordinary impact over the direction of the country," notes Axios' Jonathan Swan. "Because of this, people often refer to the D.C. Circuit as the second-most powerful court in the United States, behind only the Supreme Court."
FREE MARKETS
Americans are staying put. U.S. homeowners are staying in their houses for the longest stretches on record, according to MarketWatch. More:
Across the country, homes that sold in the third quarter of this year had been owned an average of 8.23 years, according to an analysis from Attom Data Solutions. That's almost double the length of time a home sold in 2000, when Attom's data begin, had been owned.

It's partly the long tail of the housing crisis that's created stagnant conditions and a less dynamic housing market, Attom spokesman Daren Blomquist told MarketWatch.

As of the second quarter, 2.2 million homeowners were still underwater on their mortgages, meaning they owe more to their lending institution than the home is worth, according to data from CoreLogic. Another 550,000 have 5% equity or less, meaning that if that property were to be sold the transaction costs, such as a real-estate agent's commission, would likely leave the homeowner with nothing.
QUICK HITS
Brazil has elected far-right figure Jair Bolsonaro as its next president. Trump is pleased. Those who care about human rights, not so much.
Jesus, Brazil's new president is horrifying. https://t.co/tWxBxHo5YW pic.twitter.com/xSF64hY5Xu

— Radley Balko (@radleybalko) October 28, 2018
Kanye West's new "Blexit" campaign urges blacks to leave the Democratic Party.
Broke: gender studies departments. Woke:
New #PolComm Forum article: The Case for @FoxNews Studies, by @mattyglesias @voxdotcom https://t.co/XOPzoanRiy pic.twitter.com/JC5wjddyXk

— APSA & ICA Political Communication Divisions (@poli_com) October 27, 2018
— Jon Wurster (@jonwurster) October 27, 2018
CORRECTION: This post initially identified Bowers as a supporter of the group QAnon though he appears to have been somewhat critical of the group.