FDA Threatens E-Cigarette Companies With Product Removal
It's just the latest development in the FDA's war on vaping.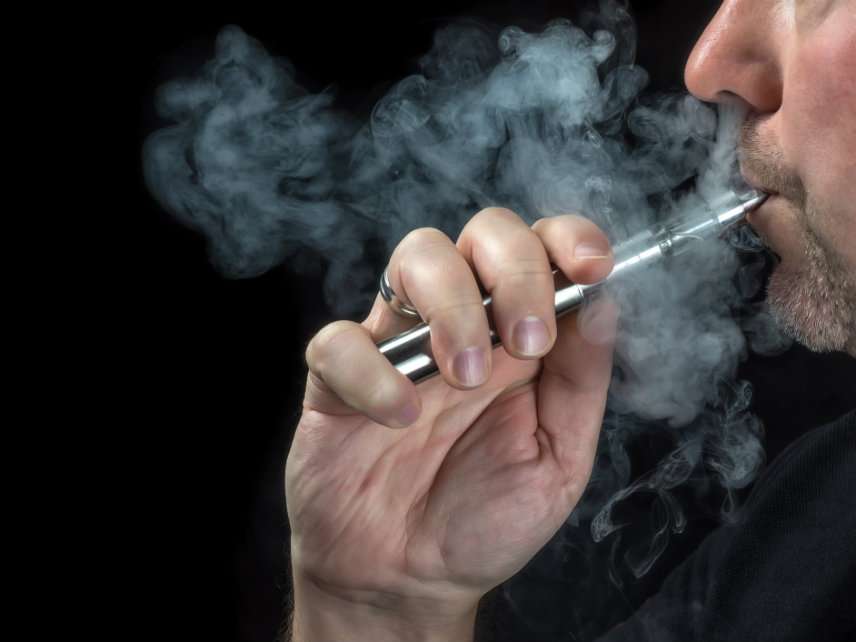 The Food and Drug Administration gave 21 electronic-cigarette companies a choice today: Either prove their products aren't breaking FDA rules, or be forced to stop selling them.
The agency's latest crackdown against vaping manufacturers is not particularly surprising. Rather, it's just the latest development in the FDA's war on vaping.
In a press release, the agency said it sent letters to 21 companies "about whether more than 40 products—including some flavored e-cigarette products—are being illegally marketed and outside the agency's current compliance policy." As CNBC notes, e-cigarette products introduced after August 8, 2016 need FDA approval before they can go on the market. The agency apparently believes some products are being sold without the relevant approval.
FDA Commissioner Scott Gottlieb has now threatened the companies with enforcement actions. "Companies are on notice—the FDA will not allow the proliferation of e-cigarettes or other tobacco products potentially being marketed illegally and outside of the agency's compliance policy, and we will take swift action when companies are skirting the law," he says. "If products are being unlawfully marketed and outside the FDA's compliance policy, we'll act to remove them."
The companies warned included three major players in the industry: British American Tobacco (BAT), Imperial Brands, and Japan Tobacco. Spokespeople for BAT and Japan Tobacco both tell CNBC that their products are in compliance with FDA rules. An Imperial Brands spokesperson, meanwhile, tells Reuters that its "myblu" e-cigarette products are in compliance as well. Juul Labs Inc., easily the most popular e-cigarette manufacturer in the U.S., did not receive a letter. That's because the FDA recently conducted an "unannounced on-site inspection of its corporate headquarters, which sought similar information about its marketing practices," the agency says.
The FDA has been regulating tobacco products since 2009, but only since 2016 has the agency also had authority over the e-cigarette industry, according to Bloomberg. Gottlieb is particularly worried about the effect of vaping on teenagers. Last month, in fact, his agency threatened to ban vaping products unless manufacturers could figure out how to stop teens from using them. "Given the explosive growth of e-cigarette use by kids, we're committed to taking whatever measures are appropriate to stem these troubling use trends," Gottlieb said Friday.
But Gottlieb's crusade against vaping is misguided. As Reason's Jacob Sullum explained last month, what Gottlieb refers to as an "unfortunate tradeoff" is potentially deadly. Research shows that often it's the various flavors that help adults make the switch from combustible tobacco to e-cigarettes. By impeding adults' access to e-cigarettes in an effort to stop teens from vaping, the FDA is deterring smokers from choosing the safer alternative.
Plus, while teenage use of e-cigarettes among teenagers seems to be on the rise, adolescent smoking rates are actually going down.