The Volokh Conspiracy
Mostly law professors | Sometimes contrarian | Often libertarian | Always independent
Child Separation Policy at Border Led to Procedural, Personal Chaos, Says Inspector General Report
Children imprisoned longer than legal limit, resources directed away from actual border security, misleading statements about databases all surround the "zero tolerance" border policy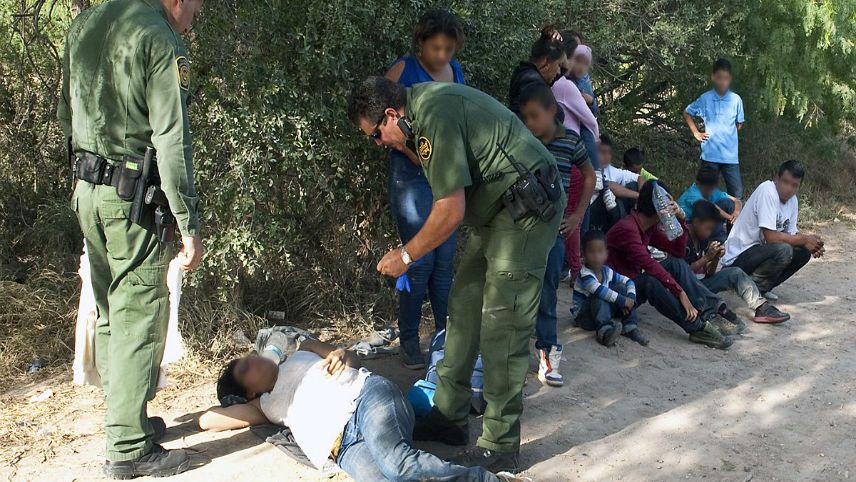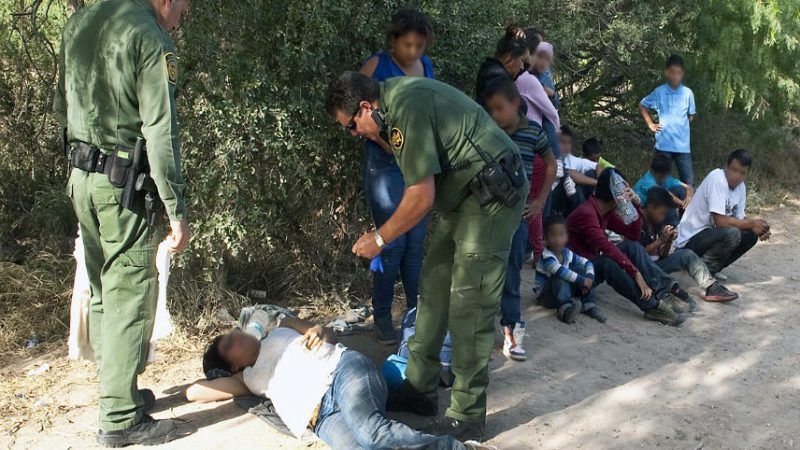 The practice of separating children from their parents during border-crossing arrests left border officials "not fully prepared to implement the Administration's Zero Tolerance Policy or to deal with some of its after-effects," according to a recent report from the Department of Homeland Security's Inspector General (IG). "The Zero Tolerance Policy…fundamentally changed DHS' approach to immigration enforcement," the IG concluded.
"Detaining unaccompanied alien children for extended periods resulted in some CBP [Customs and Border Patrol] employees being less able to focus on their primary mission," the IG report says. "Instead of patrolling and securing the border, officers had to supervise and take care of children."
As the Washington Post reported on the study, federal authorities had a hard time following their own rules for this heinous practice, with "at least 860 migrant children…left in Border Patrol holding cells longer than the 72-hour limit mandated by U.S. courts, with one minor confined for 12 days and another for 25." The chain-link holding pens for kids in southern Texas lacked beds or showers.
The IG report, sums up the Post,
"describe[s] a poorly coordinated interagency process that left distraught parents with little or no knowledge of their children's whereabouts…..U.S. officials were forced to share minors' files on Microsoft Word documents sent as email attachments because the government's internal systems couldn't communicate…Based on observations conducted by DHS inspectors at multiple facilities along the border in late June, agents separated children too young to talk from their parents in a way that courted disaster, the report says."
The IG report also reveals that a DHS announcement in June, after the child separation practice was halted, about an alleged "central database" regarding the location of separated children turned out to be untrue.
In a Senate hearing Wednesday before the Homeland Security and Government Affairs Committee, DHS Secretary Kirstjen Nielsen was asked about the IG report and admitted, "[W]e do not have detention facilities at DHS for 10,000 children who were sent here unaccompanied." She blamed this not on government policy, but on the fact that "their parents chose to do that." The Committee believes as of last week that 104 separated children who should have been returned this summer based on court order are still not reunited with their parents.
Sen. James Lackford (R–Okla.) praised Nielsen at today's hearing, saying her agency is "putting a positive face forward for America to be able to help provide care for kids who are in a vulnerable moment. I appreciate that."
The child-detention policy the IG report focused on continues to effect lives of would-be immigrants and the practice of border security. The Post reports this week that Immigration and Customs Enforcement (ICE), facing an overload of arrests on the Arizona border, "can no longer conduct basic reviews of migrants' case files and travel plans without running the risk of exceeding court-imposed limits on how long children can be held in immigration jails." The agency has thus taken to "dropping off busloads of families at church shelters and charities, some with ankle monitoring bracelets…."
The ICE spokeswoman blamed circumstances other than the agency's mission, which is largely to violently halt the free movement of people: "After decades of inaction by Congress, the government remains severely constrained in its ability to detain and promptly remove families that have no legal basis to remain in the United States," the ICE statement said. Most of the current influx in Arizona is thought to be from Guatemala in what an unnamed ICE official called "a well-orchestrated smuggling venture" (of the sort that's only necessary because would-be migrants can't legally come in via, say, a bus ticket).
As of last month, The New York Times reported that "[p]opulation levels at federally contracted shelters for migrant children ha[d] quietly shot up more than fivefold since last summer…reaching a total of 12,800 this month. There were 2,400 such children in custody in May 2017."
And what might the eventual fate of children thus separated from their parents by U.S. border law enforcement be? As the Associated Press reported this week, in some cases it can result in the children being permanently kept from their parents via adoption to American families:
More than 300 parents were deported to Central America without their children this summer, many of whom allege they were coerced into signing paperwork they didn't understand, affecting their rights to reunify with their children. Some parents also contended that U.S. officials told them their children would be given up for adoption.

"And the reality is that for every parent who is not located, there will be a permanent orphaned child, and that is 100 percent the responsibility of the administration," U.S. District Judge Dana Sabraw said in August while overseeing a lawsuit to stop family separations.

The AP asked the State Department, as well as embassy officials in El Salvador, Guatemala and Honduras, whether they were working with deported parents to find their children in the U.S.

The State Department deferred to the Department of Homeland Security, which said in a statement: "DHS is not aware of anyone contacting embassy or consulate in a foreign country to be reunified with a child. This is unsurprising given the fact that these parents made a knowing decision to leave their child in a foreign country."
This is not just a mess, but a travesty.