Health Insurance Deductibles Up 212 Percent Since 2008: Reason Roundup
Plus: Kavanaugh confirmation is official and child care tax credits backfire.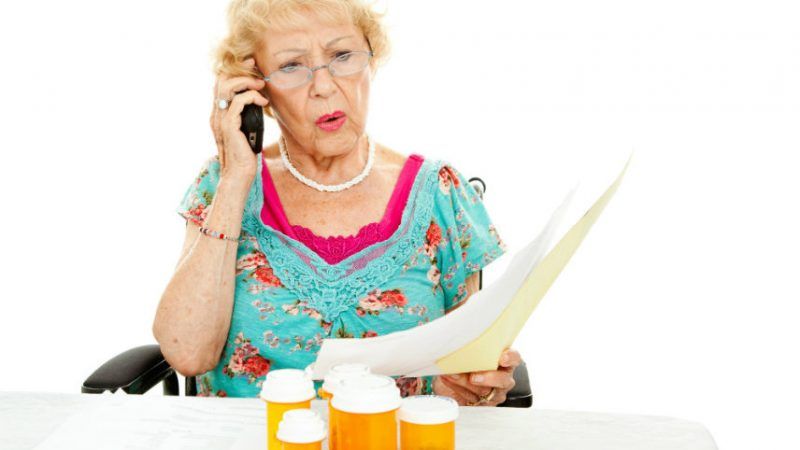 (Ingram Publishing/Newscom )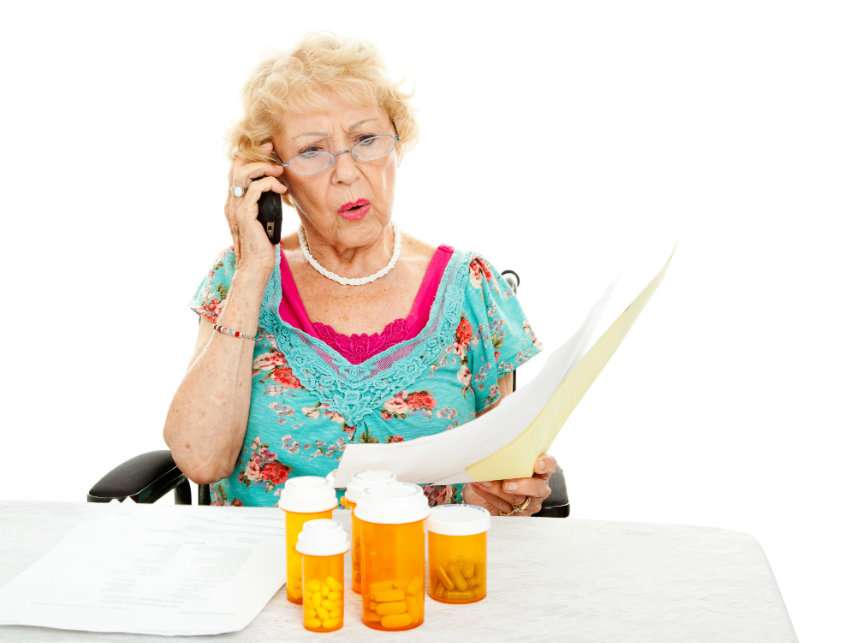 A new report on employer-sponsored health insurance plans find that over the past decade, deductibles for these plans have risen 212 percent, from an average of $303 per year in 2008 to an average of $1,350 now.
Health insurance deductibles have increased "eight times faster than wage growth" in the U.S. and "12 times faster than inflation," Vox's Sarah Kliff points out. "What this means is that…there is a growing number of Americans who have to spend more than $1,000 on medical bills before their health insurance coverage kicks in."
"Over the same time period that we've seen deductibles skyrocketing, we've also seen support for a national health care plan slowly rising," writes Kliff. "To me, that doesn't seem to be a coincidence."
But apparently it is just a coincidence—or at least an element not worth mentioning—that this huge increase in health insurance deductibles has coincided with a huge increase in federal involvement in the health insurance marketplace. Nowhere does the Vox article so much as mention the Affordable Care Act and the role it might have played in rising costs. Instead it presents the rise as some sort of untraceable mystery—and one that points to the need for greater government management of health care.
The data here come from the Kaiser Family Foundation, which surveyed 2,160 non-federal public and private companies. Since 2013, "the average annual deductible among all covered workers has increased 53%," its report states. "Forty-two percent of covered workers in small firms and 20% of covered workers in large firms are in a plan with a deductible of at least $2,000 for single coverage."
Premiums for employer-provided health plans are also up. The average in 2018 was $19,616 for family coverage, up five percent from the year before, and $6,896 for individual plans, up three percent over 2017.
In the past 5 years, premiums for family coverage have risen 20 percent. They're up 55 percent since 2008. Yet these insurance premium increases actually pale in comparison to those from the first part of this century.
From 2000 to 2006, family premiums went up 78 percent while workers' wages rose just 20 percent. From 2012 through 2018, they were up 25 percent while workers' wages rose 14 percent.
"While premium growth continues to exceed increases in earnings and inflation, the differences are small compared to recent periods," notes the Kaiser report. But the same cannot be said about increases in deductibles, which have seen a much more dramatic uptick as of late.
"The average deductible for single coverage among all workers increased 53% since 2013," Kaiser reports.
Researchers also asked about what will happen in 2019, when the repeal of the Obamacare "individual mandate" penalizing people who don't have health insurance coverage will take effect. "Nine percent of small firms and 24% of large firms report that they expect fewer employees and dependents to participate in their health plans as result of the change. Additionally, 5% of small firms and 10% of large firms said that they expect to change the benefit options for at least some employees as a result of the change."
FREE MINDS
Justice Kavanaugh it is. After all the drama, Brett Kavanaugh was narrowly confirmed over the weekend as America's next new Supreme Court justice, by a 50–48 vote. The response has been a predictable mix of cruel and vulgar gloating from GOP corners and "grab your coat-hangers (and give us your money)!" hyperbole from Democrats.
And things are only primed to get so, so, so much worse post-midterms…
The 2018 midterm election is officially a proxy war between Taylor Swift and Kanye West. pic.twitter.com/fahGqZA9OQ

— hiraj sashmi (@SirajAHashmi) October 7, 2018
But hey, at least our long national nightmare of not knowing where Taylor Swift stands on politics is over.
FREE MARKETS
When "unintended consequences" are utterly predictable…
Oh, whadda ya know, that didn't work out like planned. Whoops!

"Increased [child care tax] credit generosity may have the unintended effect of making child care less affordable for low-income families" https://t.co/JP65XCPSlj

— vanessa brown calder (@vanessabcalder) October 7, 2018
QUICK HITS