Rep. Devin Nunes Sends Out 38-Page Mailer Knocking Local Newspaper
The congressman does not have a good relationship with his local paper.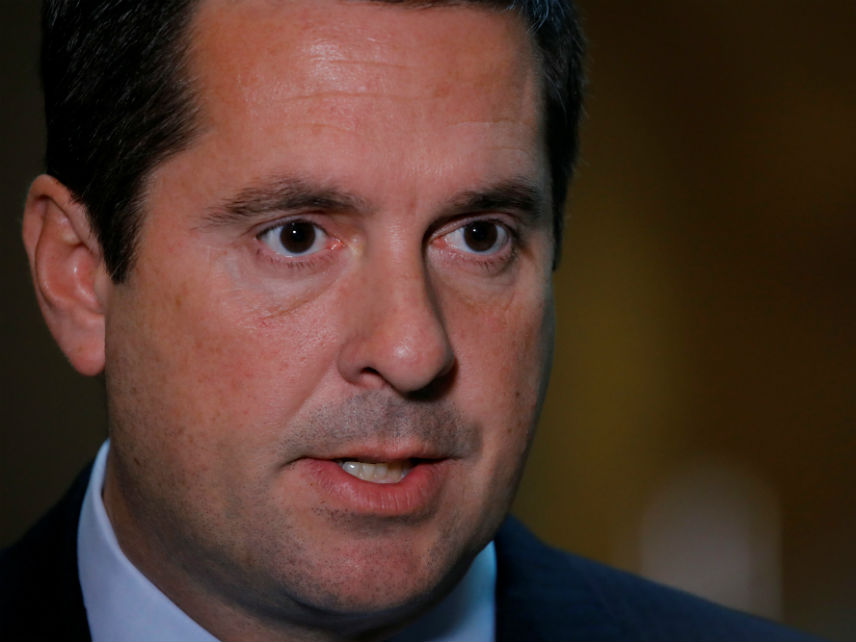 The war between Rep. Devin Nunes (R–Calif.) and his local paper took a bizarre turn when he sent a 38-page mailer to his supporters. Fresno County Deputy District Attorney Andrew Janz is challenging Nunes for his seat, but the mailer may give you the impression that his opponent is the Fresno Bee.
Tension between Nunes and the Bee have been high since June, when the paper ran a report tying Nunes to a controversial incident. The congressman had invested in a friend's Napa winery called Alpha Omega. When the friend auctioned off a trip aboard the winery's yacht in 2015 to raise money for charity, the winning bidders brought sex workers on board. An employee who was tasked with serving the ride has claimed that a number of the sex workers were underaged; she also says she witnessed sex acts and drug use between the guests and the sex workers. After she sued for sexual harassment and a violation of fair employment laws, the winery reportedly settled.
In June, Nunes released an ad criticizing the paper for the reporting. He accused the paper of working with "radical left-wing groups to promote fake news stories." Though Nunes' campaign ad admitted that the guests "abused the use of the boat," his mailer accused the paper of "slandering" a family-owned business. In fact, the ad largely reads like an extended hit piece on the paper's reporting, and accuses it, among several other things, of being "fake news." Another part of the mailer accuses the Bee of staging a "political stunt" to benefit an interview with Vice News over the report.
Nunes has spent a great deal of time focusing on the press, even going so far as to decry reporting about potential campaign finance violations. In July, the Federal Election Commission (FEC) found that in 2017 Nunes used money raised by NEW PAC, the political action committee he created, for questionable travel, lodging, dining, and entertainment expenses. Though the funds are meant to be used for campaigning, Nunes spent nearly $15,000 to see the Celtics play home games at TD Garden. He also spent thousands on winery tours and tens of thousands on catering, meals, and hotels in Las Vegas. After McClatchy brought light to the FEC report, Nunes told The Hill that the news source was engaged in "yet another baseless attack."