Swetnick Shifts Story About Kavanaugh at Rape Parties as Texts and Brawls Cast Doubt on the Judge's Own Claims: Reason Roundup
Plus: more transparency among California cops and less transparency among Instagram "influencers."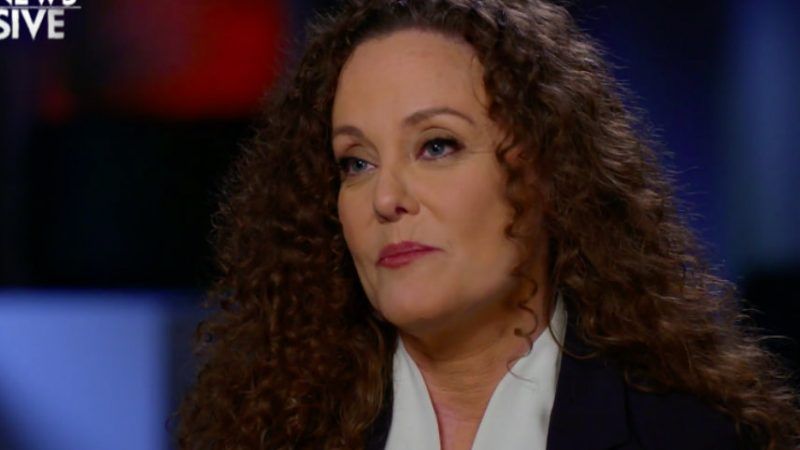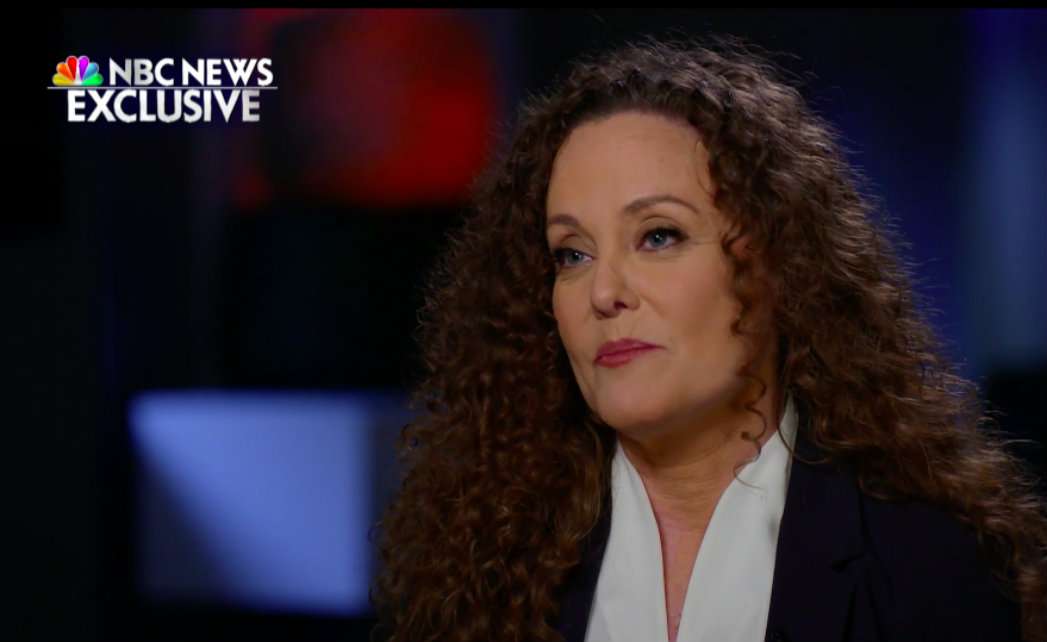 Red solo cups, hypno-research, and Yale bar fights with '80s pop-star lookalikes (oh my)—just another day in news about SCOTUS nominee Brett Kavanaugh. Let's try to make some sense of it.
Julie Swetnick walks back allegations. In a Monday interview with NBC News, the woman who last week suggested that Kavanaugh was involved in multiple high-school gang rapes admitted to uncertainty about parts of her story.
Julie Swetnick—who last week wrote that "during the years 1981-82, I became aware of efforts by Mark Judge, Brett Kavanaugh and others to 'spike' the 'punch' at house parties I attended with drugs and/or grain alcohol so as to cause girls to lose their inhibitions and their ability to say 'No'"—now says that she merely saw Kavanaugh "giving red solo cups to quite a few girls. I saw him around the punchbowls. I don't know what he did."
Swetnick, who is represented by celebrity resistance lawyer Michael Avenatti, also walked back claims regarding Kavanaugh and his friends lining up outside bedrooms to take turns sexually assaulting the women in them. Last night, Swetnick said only that the high school boys "congregated together" outside bedrooms, laughing—something that could be nefarious but is also the behavior of high school boys and girls for time immemorial when one of their friends is hooking up with someone at a party.
She also said she couldn't be sure if Kavanaugh participated in her assault at one of these parties (a point that was also unclear in her original testimony). And as Reason's Robby Soave noted yesterday, Swetnick "borrowed a few key phrases from the story told by Christine Blasey Ford, the initial Kavanaugh accuser who testified before the Senate Judiciary Committee last week," when recounting her alleged attack. Standing "in stark contrast to Ford, Swetnick was neither persuasive nor believable," writes Soave.
Judge for yourself here.
Conservatives accuse Ford of false memories. Kavanaugh supporters have been working to discredit Ford for serving as a secondary author on a research paper about hypnosis and therapy. Here's the general gist of that dispute in two tweets:
If you can come up with a scenario where it makes sense for her to implant memories in her own mind, and if you ignore the context of the phrase "artificial situations," and if you have a severe case of motivated reasoning, you might not notice how inane this is. Maybe. I guess. https://t.co/YWQOHFfnVd

— Jesse Walker (@notjessewalker) October 1, 2018
Friends say Kavanaugh threw shade—and beer—at Yale. After Kavanaugh doubled down on choirboy claims before the Senate Judiciary Committee last week, his former friends started dredging up stories about the future judge not just "liking beer," as he admitted, but being an ornery drunk with a quick temper. Yesterday evening, The New York Times reported that Kavanaugh was involved in a 1985 bar fight rooted in mistakenly believing some dude was the lead singer of the band UB40.
Kavanaugh supporters say it's ridiculous to tar him for some dumb college bar fight. His detractors say sure, of course—but the fight story is noteworthy as part of a pattern of alleged antics from Kavanaugh, and as another point of contention between his self-portrayal and the tales that former classmates tell.
"So far, no evidence has emerged that Kavanaugh was arrested for a bar fight, cited for underage drinking or treated for alcoholism," notes The Washington Post's Glenn Kessler.
Moreover, no one has come forward to say they remember Kavanaugh, as a student, admitting that he could not remember what happened the night before. Instead, we have diametrically opposed recollections offered by friends and former classmates in media interviews – that he was either a social drinker who never went to excess or that he was a stumbling, sometimes nasty drunk.
Kessler parsed "six on-the-record statements critical of his drinking and at least three people who disputed it was a problem," finding there was "not enough consistent information to assign a Pinocchio rating, so readers can judge for themselves."
Deborah Ramirez-related texts could cause trouble. The other new Kavanaugh complication may also be open to interpretation. NBC reported last night that leading up to a New Yorker story on how Kavanaugh allegedly exposed himself to Ramirez at a Yale dorm room party, "the judge and his team were communicating behind the scenes with friends to refute the claim."
NBC's source for this is text messages another Yale classmate of theirs, Kerry Berchem, said she has been trying to get to the FBI and Senate Republicans, to no avail. The texts between Berchem and Karen Yarasavage, a mutual friend of both her and Ramirez, show that Kavanaugh "asked her to go on the record in his defense," according to NBC.
The texts also allege that Kavanaugh had "obtained a copy of a photograph of a small group of friends from Yale at a 1997 wedding in order to show himself smiling alongside Ramirez 10 years after they graduated." She was a bridesmaid in the wedding and he a groomsman. Testifying before Republican members of the Senate Judiciary Committee on September 25, Kavanaugh said he was "probably" at a wedding also attended by Ramirez but "doesn't have a specific recollection" of interacting with her there.
That same day, Kavanaugh also told senators that he hadn't heard about the flashing incident Ramirez alleges until The New Yorker article came out, though he had heard before then that Ramirez was "calling around to classmates trying to see if they remembered it." So either Kavanaugh contradicted himself within his own testimony from September 25, or he heard Ramirez was asking questions about something but only filled in the parameters of what "it" was that Ramirez was asking about later. Without further pressing, we really can't say.
It's possible Kavanaugh really didn't know what specifically Ramirez would allege, either because he's innocent or because he's guilty but was blackout drunk. It's also possible he knew exactly what Ramirez was going to say and was texting classmates to get ahead of it. Like so many pieces of this puzzle, this is one that can easily be interpreted and wielded in many ways.
"Berchem's memo outlining her correspondence with Yarasavage shows there's a circle of Kavanaugh friends who may have pertinent information and evidence relevant to the inquiry who may not be interviewed," noted NBC. "Senate Majority Leader Mitch McConnell has already set in motion a vote on Kavanaugh's nomination on the Senate floor for later this week."
FREE MINDS
More police transparency in California? A law that will take effect January 1, 2019, will finally compel cops to release information about internal affairs investigations.
"For decades, California has restricted public access to information about police officer misconduct," writes Christopher Damien in the Palm Springs Desert Sun. The new state law authorizes "the release of information about internal affairs investigations into police use of deadly force, sexual misconduct, and dishonesty in investigative reports…. SB 1421 will allow the public to use the California Public Records Act to unseal internal investigation records related to when officers use weapons on people, commit sexual assault or lie in police reports. The bill will require the records to be unsealed 18 months after the incident."
The measure was signed into law by Gov. Jerry Brown on Sunday (not on Monday, as mistakenly indicated in this post when first published). Scott Shackford has been covering the legislation for Reason; read more about it from him here.
FREE MARKETS
Markets in everything!
This penthouse apartment in Manhattan's SoHo neighborhood is awash in natural light, with high ceilings, gleaming hardwood floors and a rooftop deck. The living room area includes a sofa in the rosy hue known as millennial pink, the kitchen comes equipped with a floor-to-ceiling wine fridge, and the library nook is filled with books chosen for their appearance, not their contents. The white walls are spotless, and there is never any clutter.

Nobody lives here.

The 2,400-square-foot space — which rents for $15,000 a month — was designed as a backdrop for Instagram stars, who have booked it through October.
Read more if you can stomach it here.
QUICK HITS
'I have argued to you that when you found that a judge was a perjurer, you couldn't in good conscience send him back in a courtroom because everybody that came in that courtroom thereafter would have a real serious doubt'
— @LindseyGrahamSC (January 1999) pic.twitter.com/A5D3yx2iIS

— RetroNewsNow (@RetroNewsNow) September 28, 2018
Actually not strange; they're really just two parts of one party, so this behavior is part of a collaborative effort to increase government power while convincing the Great Unwashed that they're "scoring" against the "other team". https://t.co/62hlZHLESM

— Maggie McNeill (@Maggie_McNeill) October 2, 2018
AROUND THE WORLD
All members of the Canadian Armed Forces can now grow beards and smoke cannabis. But the beard has to be better than peach fuzz, and weed can only be consumed eight hours or more before duty, among other limitations. https://t.co/1T22Ciz5Nd pic.twitter.com/SN9LzEtvzn

— Kat Murti (@KatMurti) October 2, 2018