New Regulations Could Dry Up New Jersey's Microbreweries
Among many other rules, microbreweries will be allowed to put on only 25 events a year.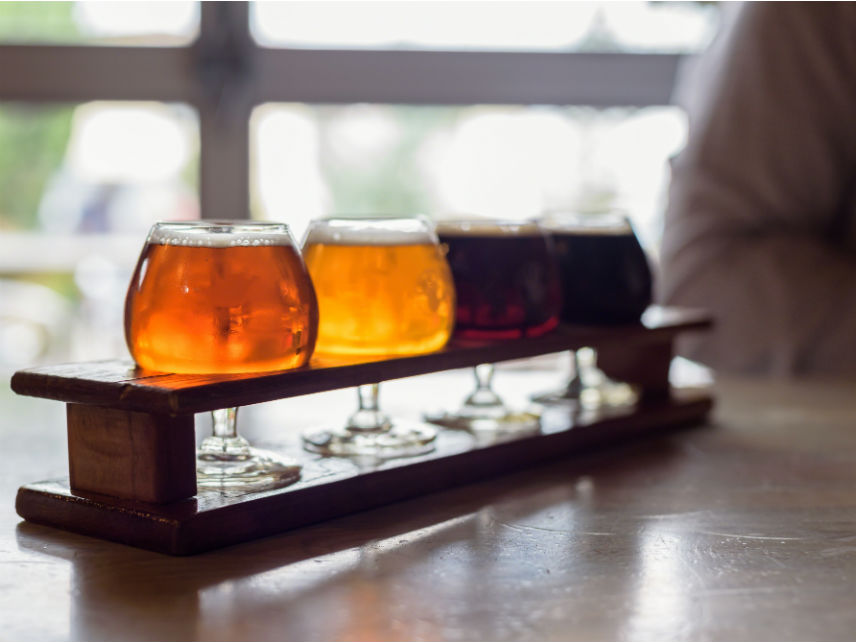 New Jersey Gov. Phil Murphy has taken issue with his state's new regulations on microbreweries, saying he isn't sure that they were the "right, sensible step to take."
The Division of Alcohol and Beverage Control (ABC), which answers to the Department of Law and Public Safety, passed a special ruling in September that imposed new terms on licensed microbreweries. The enhanced regulations say the business cannot hold more than 25 special events each year. That includes trivia nights, televised sporting events, and classes for art and exercise. Breweries will receive just 12 special permits a year to sell their products offsite at beer festivals, music festivals, civic events, and the like. They'll also be limited to hosting 52 private parties per year—and they must notify the ABC 10 days before each event.
When the ABC decided to let the micobreweries serve beer onsite, the ruling states, it didn't intend to give them the "same privileges as a sports bar or restaurant." To rectify that alleged error, the agency now wants to set rules for "what constitutes an appropriate tour and what constitutes permissible activities."
As you'd expect, microbreweries have spoken out against the decision. A petition addressed to Murphy, his lieutenant governor, the president of the state senate, and the speaker of the general assembly notes that the ruling "severely harms the way breweries may interact with their customers and communities in their tap rooms"; it also argues that there is no "'one size fits all' mold for a craft brewery."
Murphy has not specified what he plans to do about the regulations, but hopefully he'll take strong action against them. New Jersey's craft brews may hang in the balance.
Bonus link: Craft beer isn't the only substance New Jersey officials want to limit. Just last year, the state legislature introduced a bill to ban flavored vaping liquid, hoping to keep kids away from e-cigarettes. But the state already prohibits the sale of e-cigarettes to people under the age of 19, so the chief effect of such a law will be for adult vapers to be stuck with a disgusting, flavorless liquid.