California Imposed Its Own 'Net Neutrality' Law. The Feds Aren't Happy About It.
The Justice Department is suing to stop the state's restrictive new internet law.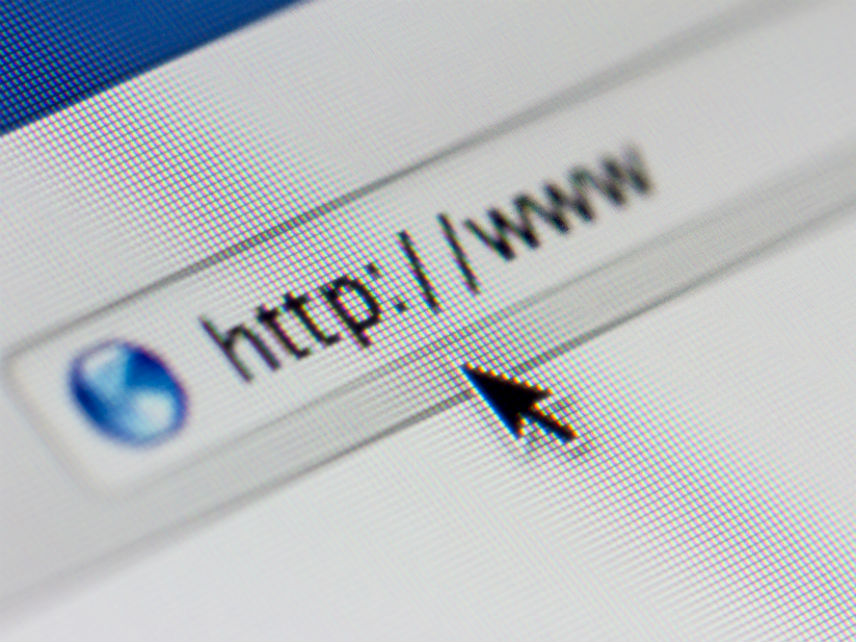 California's blue state rebellion against President Donald Trump has spread to internet regulation.
The U.S. Department of Justice filed a lawsuit this week against California, arguing that the state's new law—which will strictly regulate the business practices of AT&T, Comcast, T-Mobile, and other internet providers if allowed to take effect—is "part of a pattern of recent actions by the state that purport to nullify federal law."
"Once again the California legislature has enacted an extreme and illegal state law attempting to frustrate federal policy," Attorney General Jeff Sessions said in a press release. "The Justice Department should not have to spend valuable time and resources to file this suit today, but we have a duty to defend the prerogatives of the federal government and protect our Constitutional order."
For the Trump administration, asking the courts to quell California's incipient revolt against federal authority is becoming something of a habit. In March 2018, the Justice Department sued Sacramento over laws aimed at protecting illegal immigrants, saying a trio of state laws impermissibly prevent federal immigration officers from doing their jobs. A month later, in April 2018, the Justice Department sued to block a state law that attempted to give California veto rights over federal land sales. Environmental activists had claimed that Californians would see "public lands sold off to oil and mining interests" otherwise.
Clashes are also underway over offshore drilling and fuel economy standards. Presumably, Sacramento bureaucrats aren't delighted with President Trump's plan to undo some of his predecessor's rules regulating greenhouse gas emissions either, though as a practical matter it seems unlikely to impact the state very much.
The latest revolt from the epicenter of the anti-Trump resistance is being called a "Net neutrality" law, S.B. 822, which Democratic Gov. Jerry Brown signed on Sunday. Unless blocked by a court, it will take effect in 2019.
In reality, though, S.B. 822 is far more restrictive than the net neutrality rules that progressive activists have been agitating for on the federal level. The state law prohibits "paid prioritization" of network traffic, restricts exempting internet traffic from a customer's data usage allowance, and requires "application-agnostic" network management procedures. It applies not only to wired broadband, but to wireless providers as well.
Supporting S.B. 822 is the usual assortment of activist groups, including the Electronic Frontier Foundation, American Civil Liberties Union of California, California Labor Federation, Consumers Union, Free Press, NARAL Pro-Choice California, and Public Knowledge. Opponents include AT&T, the California Chamber of Commerce, CenturyLink, Frontier Communications, Sprint, and Verizon.
Under President Barack Obama, the Federal Communications Commission approved Net neutrality regulations—albeit much narrower than California's approach—by a 3-2 party line vote in 2015.
But, as many Democrats discovered to their dismay, federal regulations imposed by a 3-2 party line vote can be eliminated the same way. That happened after Donald J. Trump won the presidency in 2016 and the FCC commissioners flipped to a Republican majority. In 2018 the FCC voted 3-2 to return to its long-standing policy of taking a hands-off approach toward regulating broadband providers.
The problem for California is that the FCC's 2018 regulations are explicitly designed to prevent this kind of regulatory adventurism by state governments. They expressly preempt "any state or local measures that would effectively impose rules or requirements that [the FCC] repealed or decided to refrain from imposing in this order or that would impose more stringent requirements for any aspect of broadband service."
Yet as Barbara van Schewick, a professor at Stanford law school, has argued: "According to case law, an agency that does not have the power to regulate does not have the power to preempt. That means the FCC can only prevent the states from adopting net neutrality protections if the FCC has authority to adopt net neutrality protections itself." Other states are paying close attention.
Meanwhile, California has filed a separate legal challenge to the FCC's 2018 rules. That case is now before the U.S. Court of Appeals for the District of Columbia Circuit, with oral arguments scheduled for February 1, 2019.
Fortunately, there's no evidence that broadband providers are blocking or censoring websites (there's rather more evidence that social networks are doing that) or engaging in other dodgy behavior. If they are, the Federal Trade Commission has the authority under existing law to put a stop to it. But suggesting that President Bill Clinton's laissez faire approach to broadband regulation was the right approach, and that Trump is wise to continue it, isn't exactly a popular rallying cry for #TheResistance in California today.