North Carolina Woman Won't Be Punished for Sheltering Pets During Florence
But she never should have faced criminal charges in the first place.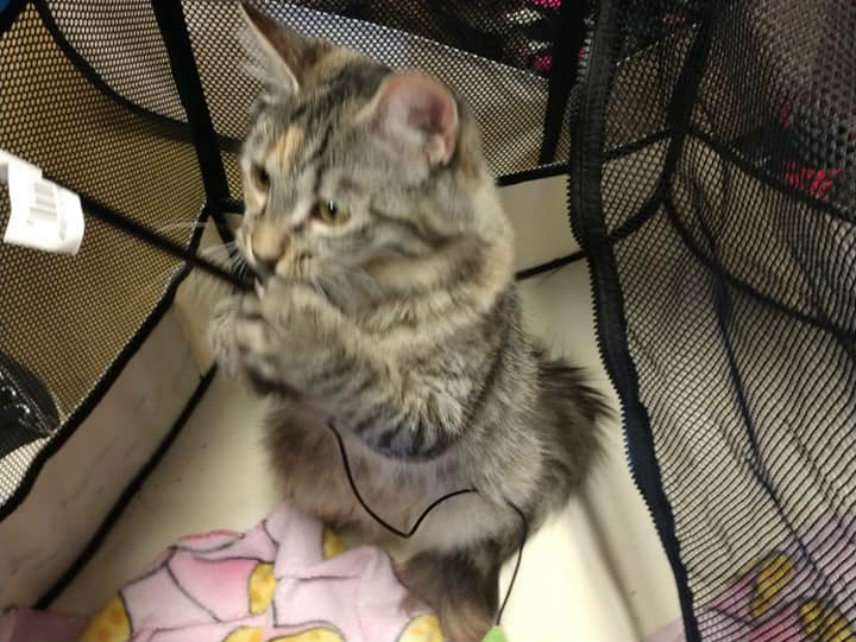 Prosecutors have dropped all charges against Tammie Hedges, the North Carolina woman who sheltered local pets during Hurricane Florence.
Hedges is the executive director of Crazy's Claws N' Paws, a volunteer-based nonprofit that takes in neglected or injured animals and finds them permanent homes. Though Crazy's isn't a licensed animal shelter, the organization is currently "renovating a shelter site," Hedges told Reason last week.
With many residents in Wayne County, North Carolina, evacuating the area, Hedges realized the site was the perfect pet for pets to take refuge. She ended up taking in 27 animals—17 cats and 10 dogs.
Things went south several days later. Hedges says the county's animal services manager demanded she turn the pets over willingly or he'd get a warrant. Hedges complied, but that didn't stop them from arrested her days later. The Wayne County District Attorney's Office officially charged her with 12 counts of "misdemeanor practice/attempt veterinary medicine without a license" and one count of "solicitation of a Schedule 4 controlled substance," according to a county press release.
Hedges told the Goldsboro News-Argus that most of the charges were a result of her administering amoxicillin, which is used to treat bacterial infections, to some of the animals. She also allegedly solicited a donation of the painkiller tramadol.
Hedges' story quickly went viral. Not only was it covered by several national media outlets, but a petition demanding she not be punished garnered more than 33,000 signatures. America seemed to be on her side.
On Tuesday night, the county announced that prosecutors had "dismissed" the charges. A statement from District Attorney Matthew Delbridge suggests that it was bad publicity and nothing else that prompted him to give up on the case.
"A passion for and the love of animals is laudable but does not excuse unnecessarily putting their health at risk when other, safer resources are available," Delbridge said. He went on to accuse Hedges of "taking advantage of a dire situation to solicit money and opioid narcotics from our generous and well intentioned citizens."
It's good that Hedges won't be treated like a criminal for helping pets. But Delbridge's statement doesn't address the larger problem: She never should have gotten in trouble in the first place.
It's not like she stole anyone's animals. People voluntarily put them in her care during an emergency situation. And she appears to have taken good care of the pets. Not only were they given free medical care, but volunteers played with them, walked them, and cleaned up after them. Local volunteers are, in fact, often the people best equipped to save animals during disasters. A sensible system would recognize that, not charge the good Samaritans with crimes.