Google Obeys Russia's Demand to Remove Putin Critic's YouTube Ads
An aide for the jailed dissident calls Google's actions "political censorship."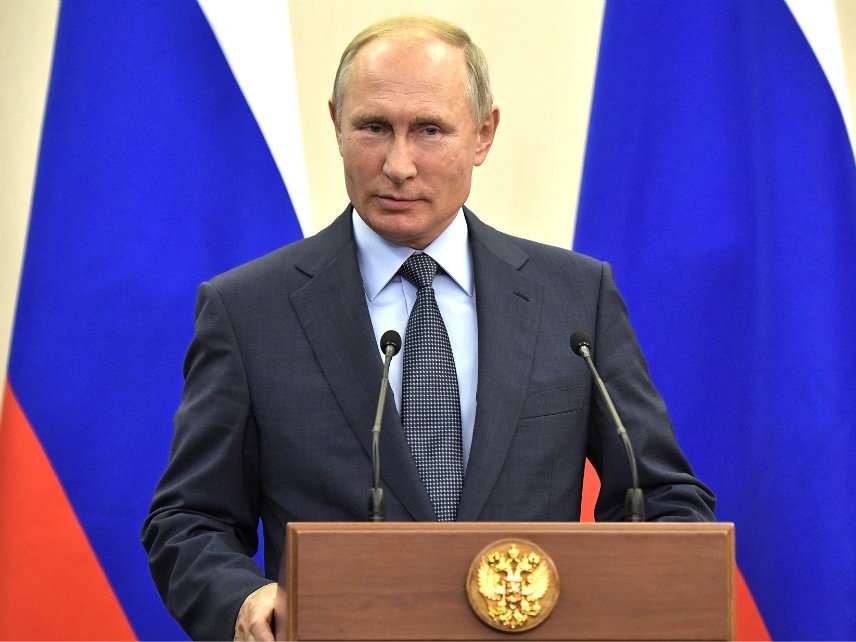 Google complied last week with the Russian government's demand that it remove YouTube ads featuring Alexei Navalny, a well-known critic of Russian President Vladimir Putin.
Google, which owns YouTube, took down the ads ahead of yesterday's regional gubernatorial elections. According to a Saturday Facebook post from Leonid Volkov, an aide to Navalny, Russia's Central Electoral Commission claimed that the ads violated election laws.
Russia prohibits political campaigning within 24 hours of an election. Moscow previously warned the company of possible prosecution if it didn't remove the videos.
Yet the ads in question don't appear to be related to the elections. Instead, Navalny called on citizens to protest a government plan to raise the retirement age. "The rallies scheduled for 9/9 do not have anything to do with the upcoming regional elections," Volkov wrote on Facebook. Google's actions, he added, are "political censorship."
"We consider all justified appeals from state bodies," Google said in a statement. "We also require advertisers to act in accordance with the local law and our advertising policies."
Even without the ads, Russians took to the streets yesterday to protest the pension plan. About 2,500 people gathered in Moscow alone, and police made more than 800 arrests nationwide. The proposal, which would raise the retirement age from 60 to 65 for men and 55 to 60 for women, is highly unpopular in Russia, boasting a disapproval rating of roughly 80 percent.
Navalny didn't take part in the protests, as he's currently serving a 30-day sentence for violating public demonstration laws. Navalny, who was barred from challenging Putin in March's presidential election, has faced jail time due to his protests several other times in the past.