In Due Process Lawsuit, Appeals Court Sides with Michigan Student Expelled for Sexual Misconduct
If credibility is at stake, "the university must give the accused student or his agent an opportunity to cross-examine the accuser."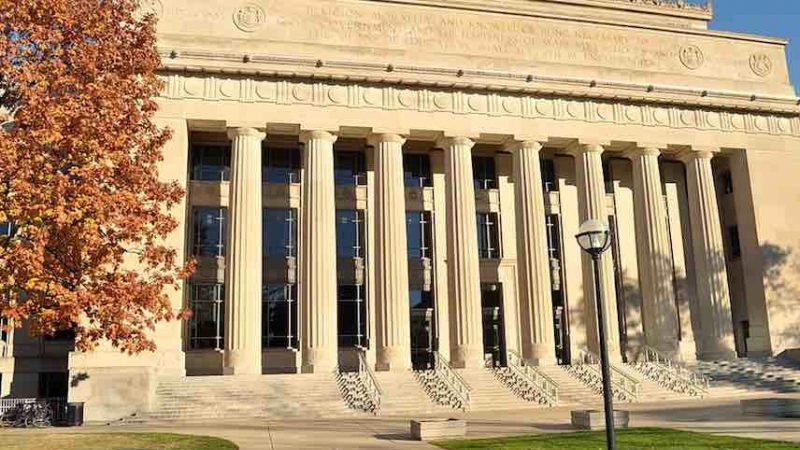 (Andrew Horne / Wikimedia Commons)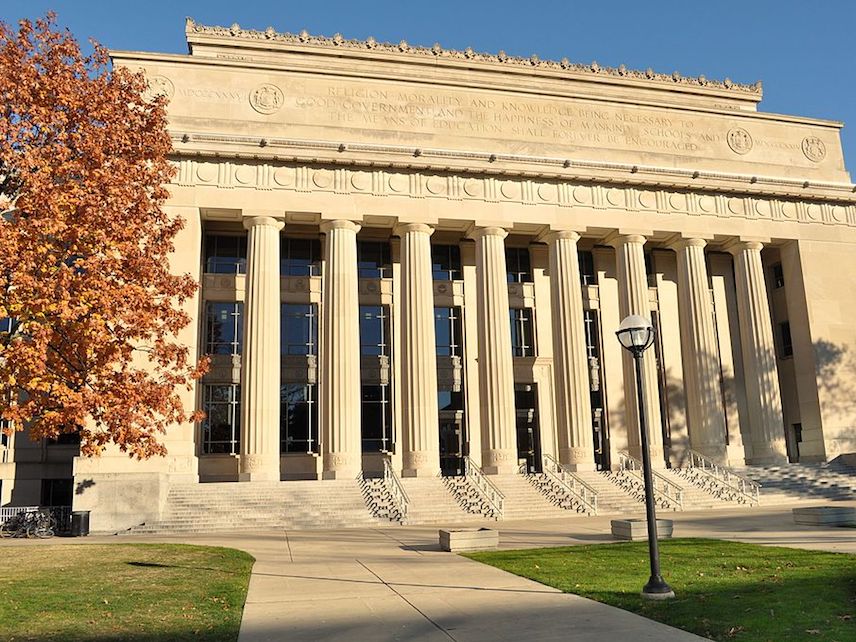 A male student who was kicked off campus has alleged that the University of Michigan did not give him the opportunity to properly defend himself against sexual misconduct charges.
Last week, the Sixth Circuit Court of Appeals agreed that the lawsuit filed by ex-student "John Doe" against the university has merit. In a decision written by Judge Amul Thapar—a judge with a reputation for defending due process norms in cases involving Title IX, the federal statute that sets rules for campus sexual misconduct cases—the court held that Doe's lawsuit should survive a motion to dismiss.
"If a public university has to choose between competing narratives to resolve a case, the university must give the accused student or his agent an opportunity to cross-examine the accuser and adverse witnesses in the presence of a neutral fact-finder," wrote Thapar. "Because the University of Michigan failed to comply with this rule, we reverse [the lower court's decision]."
Thapar's strong defense of the right of the accused to cross-examine the accuser is a timely development. As reported in Reason and The New York Times, the Education Department is currently workshopping a new approach to Title IX that would correct some of the due process deficiencies found in previous guidance issued under the Obama administration. An official with knowledge of Education Secretary Betsy Devos' plans told Reason that the new Title IX guidance would require cross-examination or "an effective substitute."
The Foundation for Individual Rights in Education's Samantha Harris praised the Sixth Circuit's decision.
"This is the latest—and most strongly worded—decision to date holding that when credibility is at issue, cross-examination is essential to due process in a campus sexual misconduct proceeding," Harris told Reason.
Michigan's handling of Doe's dispute with "Jane Roe" shows precisely why the existing sexual misconduct adjudication procedures are often unfair to the accused. Doe, a junior, and Roe, a freshman, met during a party at Doe's fraternity, where they drank a lot of alcohol and then had sex. According to Roe, she told Doe she didn't want to have sex just before collapsing onto his bed. She was immobilized and unconscious while he initiated intercourse with her. Doe remembered the night differently: He said he asked her if she wanted to have sex, and she replied "Yeah." Two days later, she filed a Title IX complaint against him.
The university's Title IX investigator interviewed 23 "witnesses," though none were witnesses to the actual encounter. Male witnesses backed up Doe's account, insisting that Roe did not seem drunk to them, while female witnesses said the opposite. The investigator determined that the evidence in Roe's favor and the evidence in Doe's favor was equally compelling, and there was simply no way to break the tie. Thus the preponderance-of-the-evidence standard could not be met, and it was recommended that Doe be cleared.
Roe appealed this outcome, and the university reversed the decision "without considering new evidence or interviewing any students," according to Thapar. Since expulsion was a possible penalty, Doe decided to withdraw from the university, just 13.5 credits short of graduating.
Doe's lawsuit accused the university of violating his due process rights and discriminating against him on the basis of sex, a violation of Title IX. The due process claim concerns Michigan's refusal to grant him any sort of hearing where he could have challenged the accounts of Roe and her adverse witnesses. The discrimination claim stems from the fact that the university's appeals board held that the female witnesses' testimony outweighed the male witnesses' testimony.
On both counts, the lawsuit should proceed to trial, according to the court.
Thapar's decision holds that cross-examination is required when at least one party's credibility is at stake. "Without the back-and-forth of adversarial questioning, the accused cannot probe the witness's story to test her memory, intelligence, or potential ulterior motives," he wrote.
KC Johnson, a Brooklyn College professor who often writes about campus due process issues, noted on Twitter that it is "reasonable for universities not to want an accused student to personally cross-examine his accuser," and no court has mandated that direct cross-examination is necessary. Instead, Thapar's decision proposed a serviceable alternative: permitting a representative of the accused student to perform cross-examination.
"To the extent the court here is saying that cross-examination is essential, but personal cross-examination is troubling, this is the strongest language we've seen from a court to date in support of the right to some kind of representation, at least in certain proceedings," Harris told Reason.
Currently, very few universities allow a student's legal representative to take an active role in Title IX proceedings. According to Harris, it would be wise for the Education Department to "encourage, though probably not require, schools to allow the active participation of an advisor." (Harris also wrote about the decision here.) We will have to wait until the new guidance is formally unveiled to see what it says about representation and cross-examination.