India Realizes Victorian Era Is Over, Decriminalizes Homosexuality
A ban on gay sex dated back to 1861, when India was ruled by the British.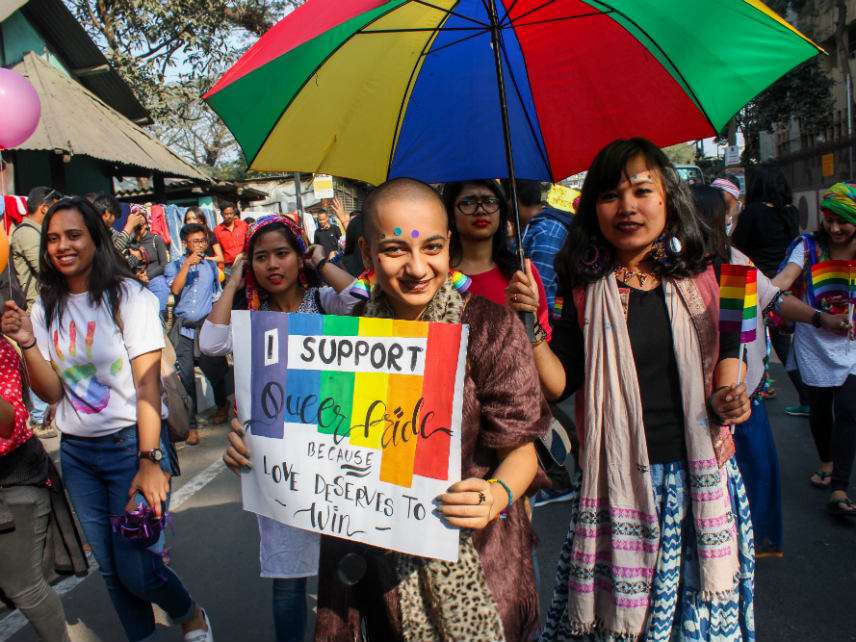 Consensual gay sex is no longer a criminal offense in India after the nation's supreme court struck down a Victorian-era ban on the act.
"Any consensual sexual relationship between two consenting adults—homosexuals, heterosexuals or lesbians—cannot be said to be unconstitutional," Chief Justice Dipak Misra of the Supreme Court of India said in court today as he announced the ruling.
Hinduism—India's dominant religion—actually has a history of accepting the LGBT comunity. As The New York Times notes, illustrations in ancient Hindu temples show people engaging in same-sex acts. Some Hindu myths even honor transgender people.
That all changed under British rule in the colonial era. In 1861, the British imposed a law criminalizing voluntary "carnal intercourse" that goes "against the order of nature." The law, officially known as Section 377 of the Indian Penal Code, meant gay sex was punishable by up to 10 years in prison.
In recent years, the law was rarely enforced. But activists say it encouraged a culture of fear. The Washington Post reports:
While the statute was rarely used as a basis for prosecution, its presence meant that gay people faced threats, harassment and blackmail. It also served as a constant reminder to the gay community that the state considered their sexuality illegal.
According to Misra, the law clearly discriminated against gay people. "Constitutional morality cannot be martyred at the altar of social morality," Misra said in court. "Social morality cannot be used to violate the fundamental rights of even a single individual."
The high court's ruling represents the culmination of a years-long battle to achieve equal rights for gays and lesbians. A 2009 ruling from the Delhi High Court decriminalized homosexuality, but the supreme court reversed that ruling in 2013, saying it was "legally unsustainable" to repeal Section 377 since only a "minuscule fraction of the country's population constitute lesbians, gays, bisexuals or transgenders." Then last August, the supreme court said privacy is a fundamental right. That ruling may have served as a precursor to today's decision.
Activists celebrated the five-judge panel's ruling on homosexuality, but India still has work to do. Gay people can't get married, and many people in the conservative nation don't quite accept them. "This is the end of the beginning," gay activist Harish Iyer tells The Guardian. "It's the beginning of many more battles we have to fight."