Jon Kyl Is Replacing John McCain. What Will That Mean?
He's a social conservative, but not necessarily an immigration hawk or a Trump loyalist.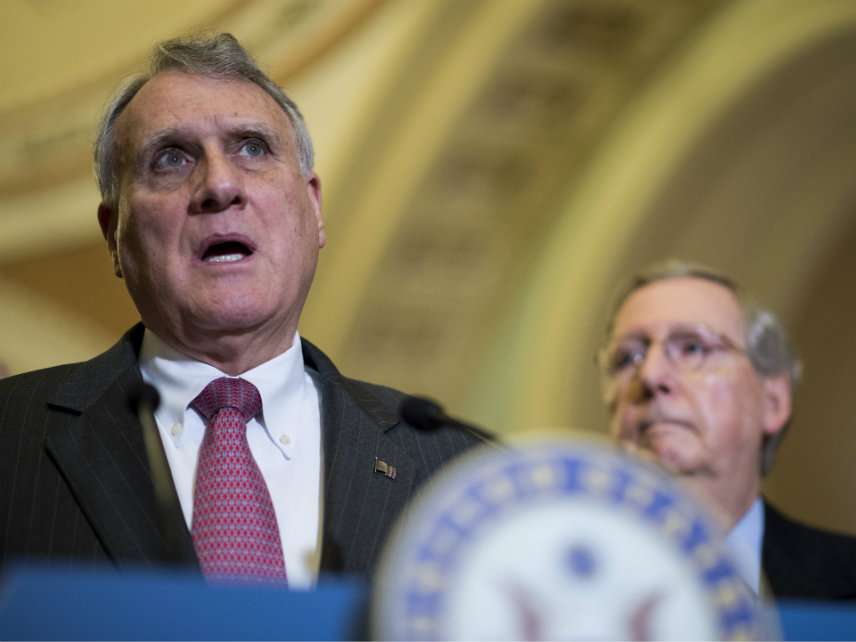 Jon Kyl has been tapped to temporarily fill the late John McCain's Senate seat.
Kyl previously served in the Senate from 1995 until 2013. At the time of his resignation, he was minority whip, the second-highest ranking Republican in the upper chamber.
In the years since, he has worked as a Washington-based lobbyist. He also acted as the "sherpa" for Supreme Court nominee Brett Kavanaugh, meaning he escorted the judge around Capitol Hill to his meetings with senators. Kavanaugh's confirmation hearings began today.
Kyl has agreed to remain in the Senate through the end of year, a representative for Arizona Gov. Doug Ducey tells the Arizona Republic. But with the special election to fill McCain's seat more than two years away, Ducey might have to appoint someone else if Kyl steps down early.
In 2007, the National Journal ranked Kyl the fourth most conservative senator in the upper chamber. He has spoken out against abortion and Planned Parenthood, and in 2010 he came out against a state ballot measure to legalize medical marijuana. But he might not share the GOP's obsession with stopping illegal immigration. In 2007, after McCain started negotiating a bipartisan immigration reform bill, he handed the task over to Kyl so he could focus on appealing to conservatives during his presidential run. (The legislation ended up dying in the Senate.)
Kyl has also shown he's not afraid to criticize President Donald Trump, saying earlier this year that Trump's "style…is boorish." It's conceivable that he could become a rare anti-Trump Republican voice in the Senate. Since he holds mostly conservative views, it will be hard for Trump to criticize him on policy. And he probably has no intention of seeking reelection, so the president would have less power over him anyway. It's the lame ducks who tend to quack.