Chelsea Manning's Espionage Conviction Gets Her Barred From Australia
The Australian government previously banned Snoop Dogg for failing to meet the standards of a character test.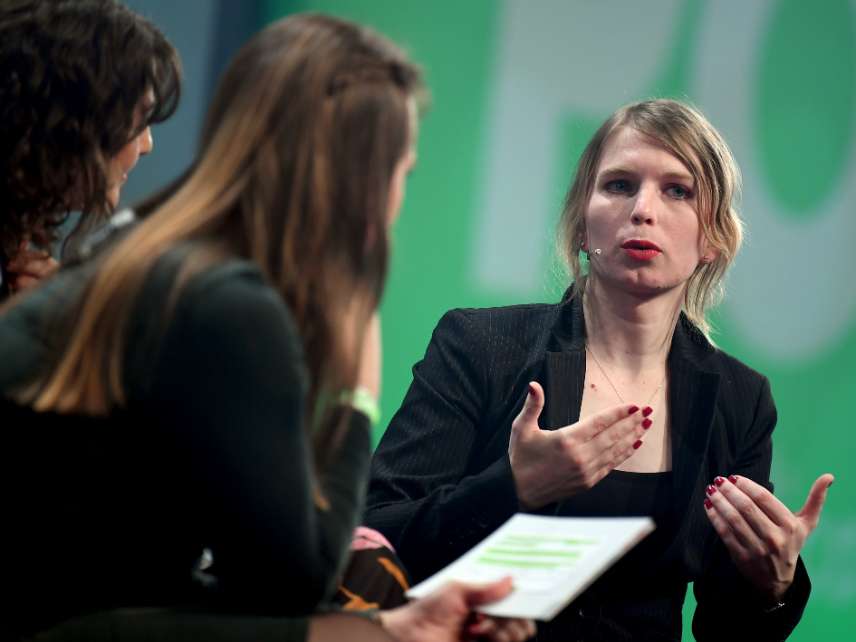 The former penal colony of Australia is moving to exclude whistleblower Chelsea Manning from entering the country because of her criminal record.
Manning, who was convicted in 2013 on espionage charges for leaking classified documents to Wikileaks, had been invited by the organization Think Inc. to give a series of lecture across the country, beginning with an event in Sydney this weekend.
On Wednesday the Australian government announced that it was going to deny Manning an entry visa because of her past convictions. In a letter to Manning, the country's Department of Home Affairs said that because of her "substantial criminal record" she did not pass the character test required by the country's 1958 Migration Act.
The Migration Act allows the government to exclude anyone who has been sentenced to more than a year in prison. That definitely includes Manning who received a 35-year sentence that was eventually commuted by former President Barack Obama.
Manning would not be the first controversial public figure barred from entering Australia for failing its character test. In 2007, rapper Snoop Dogg was denied entry to the country because of past weapons and drug convictions.
Dogg's exclusion stoked little controversy. Manning's however has provoked a storm of protest.
Suzi Jamil, Think Inc.'s director, has demanded Manning be allowed to enter the country, saying that "Ms. Manning offers formidable ideas and an insightful perspective which we are hoping to bring to the forefront of Australian dialogue" and has been petitioning the government to reverse course. Manning has told the Guardian that "we'll work it out."
Australian Sen. Richard Di Natale—leader of the Australian Greens—has asked the government to reverse course.
"To deny [Manning] the opportunity to speak to our community is unfair and unwarranted," wrote Di Natale in a letter to the government. "It is clear that Ms. Manning is not a public figure who incites violence or hate. Her actions have always been focused on transparency and accountability."
The controversy over Manning's exclusion from the country comes just a few months after Australia passed a strict an anti-espionage bill that creates stiff new penalties for anyone possessing or publishing sensitive information about the country's oversees operations. Critics have warned that the law risks penalizing not only whistleblowers like Manning, but also the journalists who receive or publish their revelations.
As someone intimately familiar with what it's like to be on the receiving end of American espionage laws, Manning might be able to offer a valuable and unique perspective on this new law to her Australian audience were she given the chance.