The Steele Dossier's Origin Story Gets Even More Suspect: Reason Roundup
Plus: The Chapo Guide to Revolution and how Republicans learned to love weed.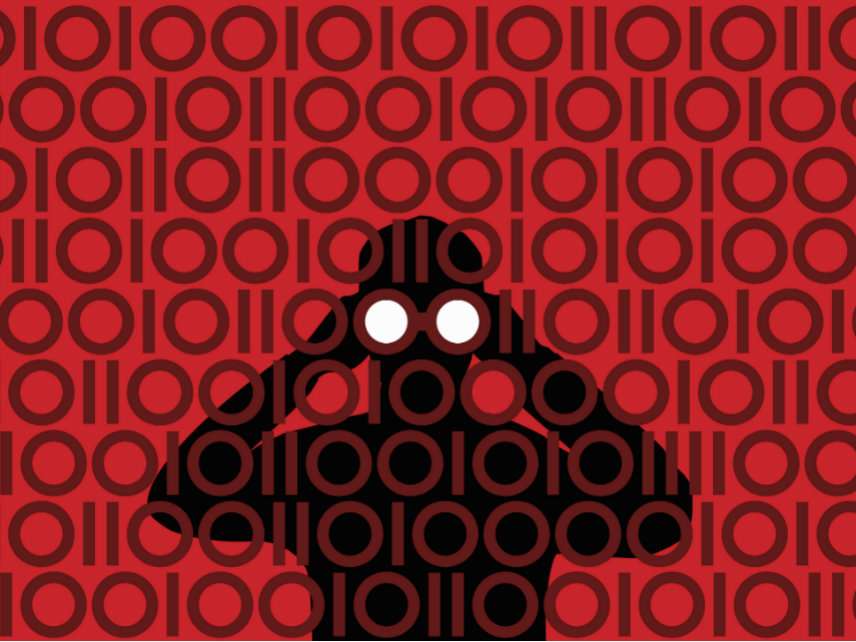 Damning testimony on dossier used to justify FBI wiretapping. Republican representatives grilled Department of Justice official Bruce Ohr yesterday on the origins of the infamous Christopher Steele dossier alleging Trump-Russia collusion. Ohr's wife Nellie worked for Fusion GPS, the public-relations firm funding Steele's work on the dossier, and Ohr "passed along Steele's information to the FBI, even after the bureau terminated its formal relationship with Steele over media leaks," notes Politico.
The interrogation was off the record, but some members of the GOP-led House committees that Ohr talked to have been talking themselves. Ohio Republican Rep. Jim Jordan told Fox News @ Night that the FBI omitted "important facts" about Steele's document when using it as justification for wiretapping Carter Page, then on the Trump campaign.
In seeking a FISA warrant, Jordan argued, the FBI failed to tell the secret court about the dossier's funding, how Ohr was tied to it, or Steele's alleged "extreme bias" against Trump. Jordan was one of at least seven Republican lawmakers—including Reps. Mark Meadows, Trey Gowdy, John Ratcliffe, Darrell Issa, Matt Gaetz, and Andy Biggs—who interviewed Ohr on Tuesday. ("No Democratic lawmakers were on hand, but staffers of both parties attended," reports Politico.)
Rep. Gaetz told reporters that Ohr had been cooperative but the dossier timeline he laid out didn't jibe with what had been claimed before Congress by Glenn Simpson, the co-founder of Fusion GPS, and by ex-FBI lawyer Lisa Page.
"Either Bruce Ohr's lying or Glenn Simpson's lying," said Gaetz.
According to Rep. Meadows' account of Ohr's testimony, the FBI feigned confidence in Steele's document when it came time to talk to the FISA court but was much less convinced internally. "Not only did the FBI know that the dossier was unverified," said Meadows, "but they also knew that there were real credibility issues where it would never end up in a courtroom."
Reporter John Solomon characterizes Ohr's testimony as (finally!) "evidence of collusion between Russians and Americans," albeit not the sort that folks have been fretting over. Ohr had been part of a Justice Department cabal that, in September 2015, met with Russian tycoon (and former Paul Manafort business associate) Oleg Deripaska— a meeting facilitated by Steele.
"The 2015 meeting between Ohr, the FBI and Deripaska is captured cryptically in some of Ohr's handwritten notes, recently turned over to Congress," writes Solomon. It was about cybersecurity broadly, not anything related to the upcoming election. However,
A year later, Deripaska would get another visit from his FBI friends in New York. But this time the questions were about possible collusion between the Trump campaign and Russia. Specifically, the agents told Deripaska they believed Trump's former campaign chairman, Paul Manafort, was secretly coordinating the election with Moscow. Steele had planted that theory with the FBI.
Deripaska had been blocked from entering the U.S., but he was allowed back in after he started meeting with the FBI. "U.S. officials told me they assumed Deripaska let Putin's team know he was helping the U.S. government, and that his motive for helping was to keep visiting America," writes Solomon.
Today, Deripaska is banned anew from the United States, one of several Russians sanctioned in April by the Trump administration as a way to punish Putin for 2016 election meddling. But he wants to be clear about a few things, according to a statement provided by his team. First, he did collude with Americans in the form of voluntarily assisting and meeting with the FBI, the DOJ and people such as Ohr between 2009 and 2016. He also wants Americans to know he did not cooperate or assist with Steele's dossier, and he tried to dispel the FBI notion that Russia and the Trump campaign colluded during the 2016 election.
FREE MINDS
I remain amazed at how fast marijuana reform is moving. Five years ago no one in the Senate would touch marijuana reform. 10 years ago only a handful of House members, like Ron Paul and Barney Frank, were willing to put their name on marijuana reform bills. Some lessons learned: https://t.co/qYuorkeC5d

— Bill Piper (@billjpiper) August 28, 2018
FREE MARKETS
"Against Logic, Facts, and Reason" indeed. Bill Scher reviews The Chapo Guide to Revolution: A Manifesto Against Logic, Facts and Reason, a new book by the hosts of the popular political podcast Chap Trap House. "By the end of the book, it's hard to escape the nagging feeling that Chapo—the podcast and the book—is, at bottom, an actual, unironic infomercial scheme," Scher writes. "They make bank by selling you a candy-coated version of socialism," one in which everyone will be freed by smart tech and smart government to work three hours a day and pursue their dreams:
The Chapo hosts' aversion to hard work extends to this book. Why suffer the details of how this nonworkers' paradise, free of paper pushing and ditch digging, is going to be realized, when you can take in more than $1 million a year by dressing up stale arguments and thin policy ideas with inside jokes?

The infomercial socialists of Chapo have exploited the free market expertly, and at least saved themselves from the 9-to-5 prison. There is always a market for easy solutions to complicated problems
QUICK HITS
If your police dept is "nearly wiped out" by abuse of power indictments, it should probably just be actually wiped out & rebooted from scratch. https://t.co/fzl3n8RM6h

— Julian Sanchez (@normative) August 29, 2018
• Republican Sen. Rand Paul has endorsed Libertarian Gary Johnson in his quest for a U.S. Senate seat, rather than the Republican candidate, Mick Rich.
• A Bernie-backed Tallahassee mayor won Democrats' vote for the party's gubernatorial candidate. Andrew Gillum "will face off against Rep. Ron DeSantis (R-Fla.) in … November, pitting a progressive against a hardline conservative backed by President Trump," reports The Hill. "A win in November would make Gillum the first black governor in Florida's history."
• The establishment conservative candidate in Arizona, U.S. Rep. Martha McSally, beat out Sheriff Joe Arpaio and Kelli Ward to be the GOP nominee in the race to take outgoing Sen. Jeff Flake's place in Congress. With more than half of precincts reporting, Arpaio only obtained 20 percent of the vote, Ward 28.6 percent, and McSally 51.4 percent.
• "Arizona Sen. John McCain's widow Cindy hasn't expressed any desire to serve out her late husband's term in Washington"—thank goodness—"but she will wield immense influence over the selection of his replacement," reports Politico.
• California has passed a lifetime ban on legal gun ownership for people with domestic violence convictions.
• Conor Friedersdorf picks "slightly more than 100 fantastic articles" from 2017, including four pieces from Reason.
• Tofurky is pushing back against a Missouri meat-labeling laws.
• Myrtle Beach police remind residents that public cussing could cost them $500.
• The Disordered Mind, a new book from the neuroscientist and Nobel laureate Eric Kandel, "catalogues the ways each type of brain disorder has allowed scientists to better understand our most complicated organ." Read a fascinating interview with Kandel here.
• Trump's "trade war is going so well that the Department of Agriculture is about to start bailing out farmers," writes Eric Boehm.
Woman faces 25+ years in prison in Alaska for sale of a substance that has long been decriminalized there, and is now legal to buy and sell. https://t.co/FI3o7S03BZ

— David Menschel (@davidminpdx) August 28, 2018