Pediatrician Report Says Risk of Marijuana Use During Pregnancy Remains Uncertain
Doctors' groups recommend abstinence, but expectant mothers who suffer from severe nausea may reach different conclusions.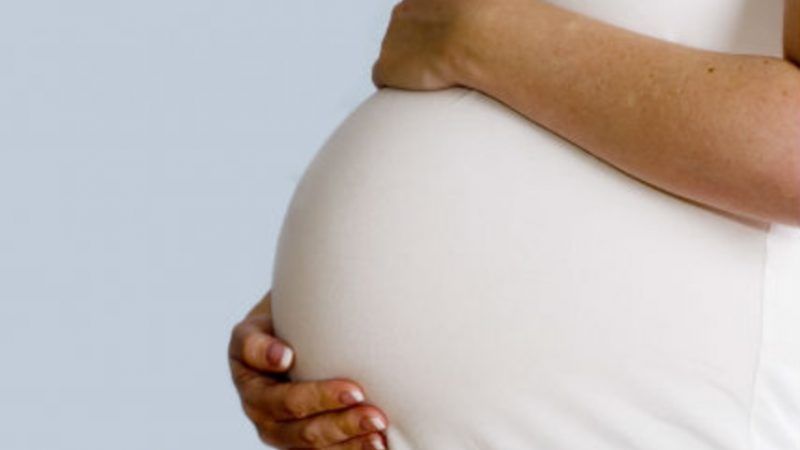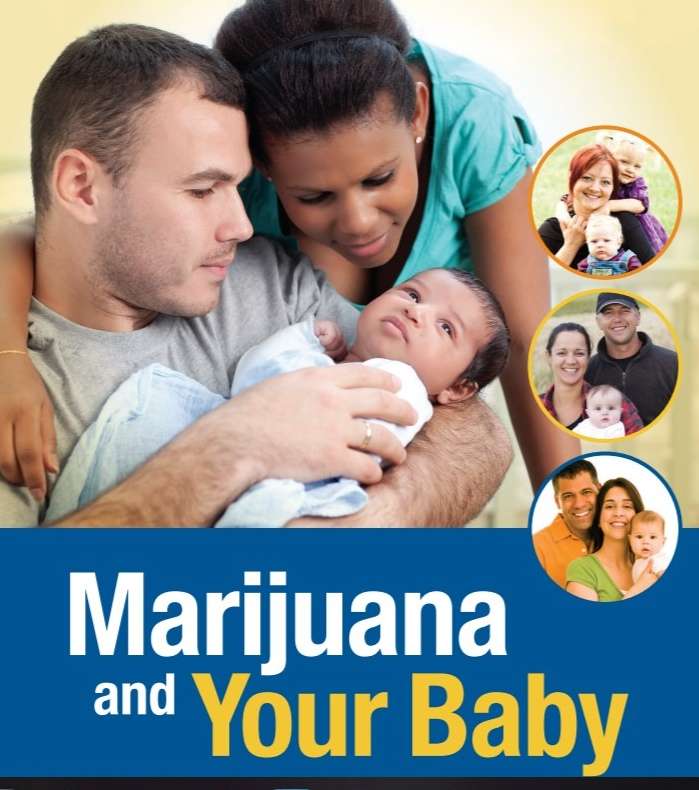 A new report from the American Academy of Pediatrics (AAP) provides a useful summary of the evidence concerning the effects of cannabis consumption during pregnancy, which remains mixed, ambiguous, and incomplete. Given the uncertainty, the AAP, like the American College of Obstetricians and Gynecologists, recommends abstinence during pregnancy and breastfeeding. But prospective mothers may reach different conclusions, especially if they suffer from severe nausea and find that marijuana relieves it more effectively than other medications.
"The evidence for independent, adverse effects of marijuana on human neonatal outcomes and prenatal development is limited," the AAP notes in its journal, Pediatrics, "and inconsistency in findings may be the result of the potential confounding caused by the high correlation between marijuana use and use of other substances such as cigarettes and alcohol, as well as sociodemographic risk factors. However, the evidence from the available research studies indicate reason for concern, particularly in fetal growth and early neonatal behaviors."
The AAP also looked at two longitudinal studies that have tracked the children of cannabis consumers through adolescence and early adulthood. "For more distal outcomes, such as later childhood and adolescent cognition and behavior, studies were limited in the environmental and sociodemographic variables that the authors could control, which could be expected to influence development across childhood and adolescence," it notes. "Despite these limitations and the relative paucity of research in this area, the findings regarding growth variables and neurodevelopmental and behavioral outcomes can be used to suggest that marijuana use during pregnancy may not be harmless."
Research on marijuana use during breastfeeding is even more limited, although a study reported in the same issue of Pediatrics found that THC could be detected in breast milk up to six days after the mother's last use of marijuana. The AAP says mothers should be "strongly encouraged" to "abstain completely from using marijuana as well as other drugs, alcohol, and tobacco" while breastfeeding. But it notes that the risks of exposing babies to cannabinoids do not necessarily outweigh the benefits of breastfeeding.
According to the National Survey on Drug Use and Health, the AAP notes, 4.9 percent of pregnant women used marijuana in 2016, compared to 11 percent of nonpregnant women. Those rates were up from 3.4 percent and 10.3 percent, respectively, the previous year. The AAP worries that "the use of marijuana is being touted on social media as an effective and safe treatment of nausea and vomiting of pregnancy," even though "there are currently no indications for its use during pregnancy." It says "pregnant women who are using marijuana or other cannabinoid-containing products to treat a medical condition or to treat nausea and vomiting during pregnancy should be counseled about the lack of safety data and the possible adverse effects of THC in these products on the developing fetus and referred to their health care provider for alternative treatments that have better pregnancy-specific safety data."
Yet cannabis is undeniably effective at relieving nausea, an indication for which synthetic THC has been approved by the FDA since 1985. Some women may find the alternatives to be less effective or less tolerable, and it's not as if they are completely risk-free. Here is what Drugs.com says about Compazine, for instance: "Animal studies have revealed evidence of harmful effects, and there is a possibility of teratogenic effects in humans. There are no controlled data in human pregnancy." There are similar concerns about Zofran, which an UpToDate summary nevertheless lists (along with Compazine) as an anti-nausea medication that is "safe to take during pregnancy," since it is not "known to be harmful." By that standard, cannabis also could be considered "safe," which really means that the risk is acceptable given the benefit, which may be huge for women who experience debilitating nausea during pregnancy.
The AAP does mention one well-established hazard of marijuana use during pregnancy: It can result in state-sanctioned kidnapping. "The 2010 Child Abuse and Prevention and Treatment Act requires all states to have policies and procedures for reporting newborns and other children who are exposed to illicit substances under the definition of child abuse and/or neglect," the AAP notes. "Because marijuana is still an illicit substance under federal law, this law applies to marijuana exposure in all states regardless of the legal status of marijuana use by adults in each state."