Georgia Tech Rejects a Qualified Job Applicant Over His Teenage Criminal Record
Benjamin Paul is a single father, a college graduate, an ordained minister, and a career adviser. And he's an ex-con.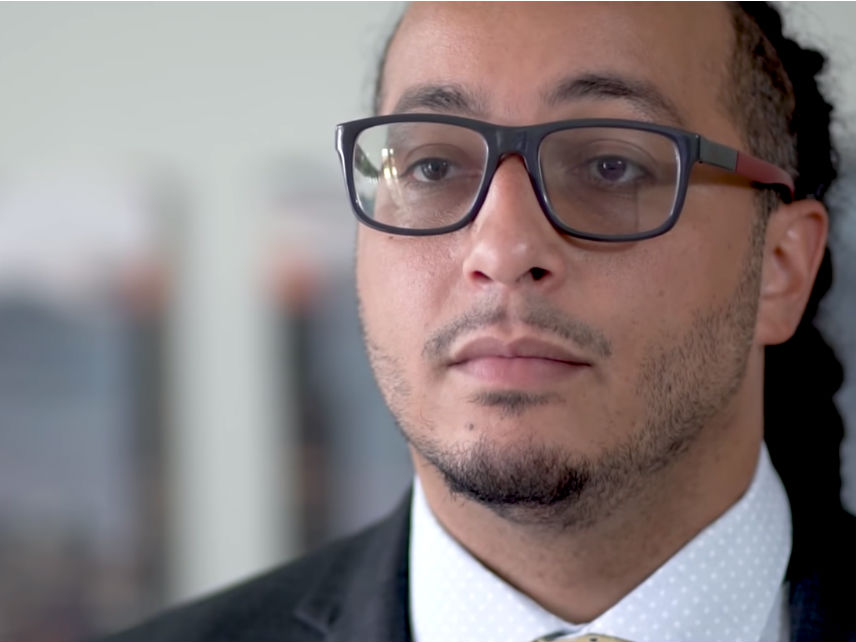 Benjamin Paul was excited to begin a career adviser position at Georgia Tech on August 1. Now he finds himself without a job because of the crimes he committed nearly 20 years ago as a teenager. The Atlanta Journal-Constitution (AJC) shared Paul's story.
Paul said that his criminal record "looks real messy on paper." When he was 17 and 18 years old and living in his native Tampa, Florida, Paul sold cocaine and "tried to shake down some junkies for cash." His actions earned him convictions for selling cocaine, possessing a firearm as a delinquent, and two unarmed robberies. He served time for less than a year. After getting out, he moved to Miami for a better life. Since that time, Paul earned his GED, several degrees (associate's, bachelor's, and master's), became an ordained minister, and worked as a career adviser at Miami Dade College for four years. Paul is now 30 years of age and has a daughter in the third grade.
Paul received an offer from Georgia Tech for a position that would have paid him $50,000 a year. To prepare, Paul rented an apartment in a neighborhood that was close to his job and would allow his daughter a chance to attend a "winning school." He received positive references from his superiors at Miami Dade College, like then-college supervisor Nathaniel Gomez. Paul informed the staff of his criminal background. Despite some hesitation in the beginning, his performance was so valued that Gomez told ACJ Paul "had made a name as a positive, dedicated, professional employee." Despite his degrees and "stellar" references, Georgia Tech's HR office informed him earlier in the month that a background check disqualified him for the position.
Hall County Judge Jason Deal, son of Georgia Gov. Nathan Deal and an advocate for drug courts, told the AJC that stories like Paul's were common. "They get a job and are working the job well, and after 30 days they do a background check and they lose the job. The company says, 'Well, that's the policy,'" he said. Judge Steven Teske, chief judge of the Clayton County juvenile court, criticized the ordeal, saying "This guy for the last 12 years has lived an ideal life, but his name continues to be on a list that serves no purpose for society."
Though Miami Dade College gave Paul a chance, his rejection from Georgia Tech is not a first. While on probation, Paul was tasked with getting a job. He was similarly rejected from entry-level positions at places like Kroger, Target, and UPS after they performed a background check.
Bonus link: Licensing laws have stifled the career development of ex-offenders.