Alexandria Ocasio-Cortez Spends Thousands on Uber After Criticizing the 'Unregulated' Service
All for me and none for thee.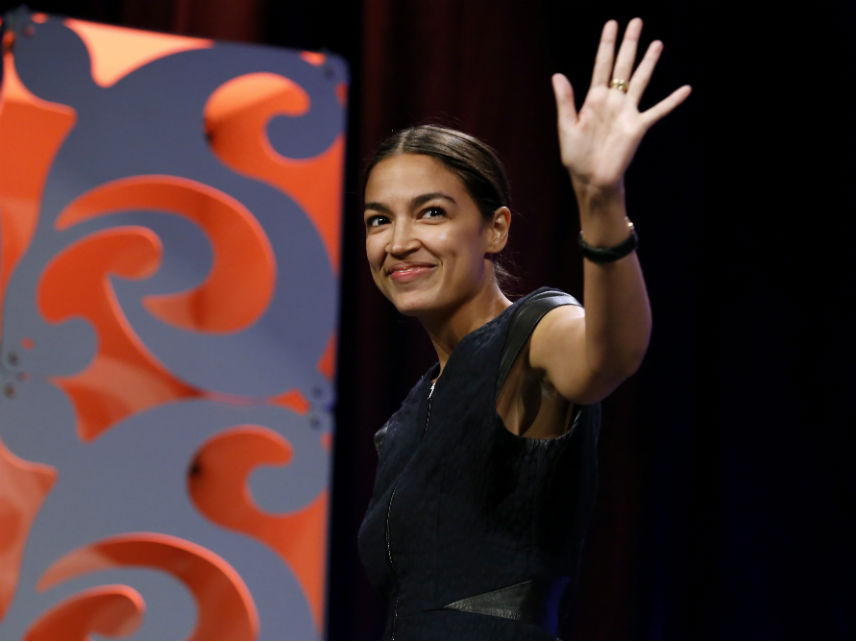 Congressional candidate Alexandria Ocasio-Cortez's social media solidarity with taxi drivers appeared to be undermined by a recent revelation about her own campaign's spending.
In March, a taxi cab driver in New York City unfortunately took his own life after falling on financial hardship. New York Times reporter Noam Scheiber tweeted a statement that blamed the driver's death on the existence of Uber and Lyft. Referencing the city government's allowance of the ride-sharing companies, the statement argued that "anti-regulation zealotry came at the expense of professional drivers." Ocasio-Cortez quoted that tweet and criticized the "unregulated expansion of Uber."
NYC's fourth driver suicide. Yellow cab drivers are in financial ruin due to the unregulated expansion of Uber. What was a living wage job now pays under minimum.

We need:
– to call Uber drivers what they are: EMPLOYEES, not contractors
– Fed jobs guarantee
– Prep for automation https://t.co/FjfapJV2ni

— Alexandria Ocasio-Cortez (@Ocasio2018) March 21, 2018
Despite the Twitter comment, campaign spending reports from the Federal Election Commission indicate that her words only go so far. Fox News found that the Ocasio-Cortez campaign not only spent thousands on Uber rides, but also on a local ride-sharing service called Juno, between the months of April and June. The campaign spent nearly $4,000 on 160 Uber rides and $2,500 on over 90 Juno rides. Spending reports from July and August are not yet available.
Ocasio-Cortez is certainly not the first politician to criticize "unregulated" ride-sharing companies in public while benefiting from their cheaper services. While running in the most recent Democratic presidential primary, Sen. Bernie Sanders (I–Vt.) criticized Uber for being an ""unregulated" company with "serious problems." He was also one of the handful of presidential candidates whose campaign reported using Uber instead of taxis close to 100 percent of the time. Eventual Democratic presidential nominee Hillary Clinton and former Arkansas Gov. Mike Huckabee were the only two presidential candidates whose campaigns could boast spending more on taxis than on Uber.