Duterte's Deadly Drug War Targets a Catholic Priest
Death squads are after Father Amado Picardal, an early critic of the Philippine drug war.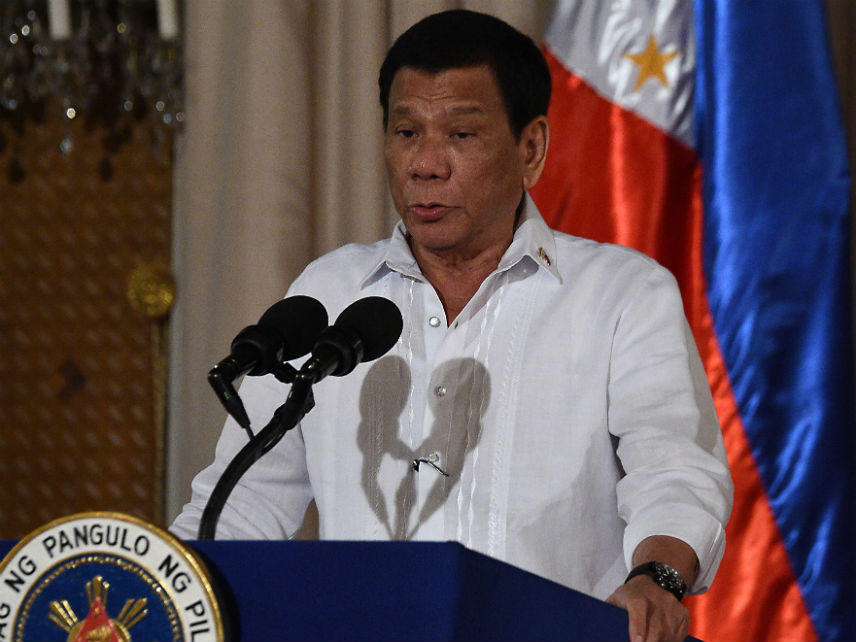 Philippine President Rodrigo Duterte's drug war isn't just a threat to drug users and dealers. It's an assault on the drug war's critics too.
Sixty-three-year-old Father Amado Picardal has been forced into hiding for his opposition to Duterte's bloody tactics. The Roman Catholic priest uses his personal blog to track the crimes committed in the name of Duterte's drug war, which at one point killed more than 400 people in a single month. In a post dated on Sunday, Picardal wrote that he nearly became another victim himself.
Picardal has received warnings since 2017 that a Duterte-backed death squad is targeting him, presumably for his vocal opposition to the president's methods. A few weeks ago, a source warned Picardal that six masked men on motorbikes were asking locals to reveal his location. They also appeared to be tracking his routine.
"I am not afraid of death. I am ready to accept martyrdom if they catch up with me, but I do not seek it nor do I make myself an easy target," he writes. Should Picardal be killed, he will become the fourth priest in the Philippines to be murdered by government-linked forces since Duterte took power.
During his 2016 campaign for president, Duterte said he would kill his own child for using drugs. Just months after winning the election, he protected officers accused of murdering a local mayor during a drug-related raid. He even suggested that the child victims of the extrajudicial killings were "collateral damage." According to Picardal, Duterte has carried out "over 20,000 extrajudicial killings of suspected users and pushers – most of them poor." Though Duterte has denied condoning the slayings, official police pronouncements and other evidence have linked him to death squads like the ones now targeting Picardal.
President Donald Trump praised Duterte's drug war in May of last year. "I just wanted to congratulate you because I am hearing of the unbelievable job on the drug problem," he reportedly told Duterte in a telephone call. "Many countries have a problem. We have a problem. But what a great job you are doing, and I just wanted to call and tell you that."